For booking a COVID-19 vaccination slot, we use www.cowin.gov.in website. This website has been developed by Government of India. Initially, the website went down due to huge traffic and the servers could not handle it. Now, CoWIN portal comes with a new update. While booking a vaccination slot, to provide seamless and secure experience. CoWIN will now provide a four-digit security code to the user.
Four-Digit Security Code on CoWIN portal:
This all new four digit security code will reduce the chances of incorrectly generated vaccination certificates on CoWIN portal. Additionally, This will prevent scammers an fraudsters for misguiding the users for their own personal financial benefits. According to report, from now on the vaccination certificate will be only generated once the four digit security code is supplied to the authorities at the vaccination centers.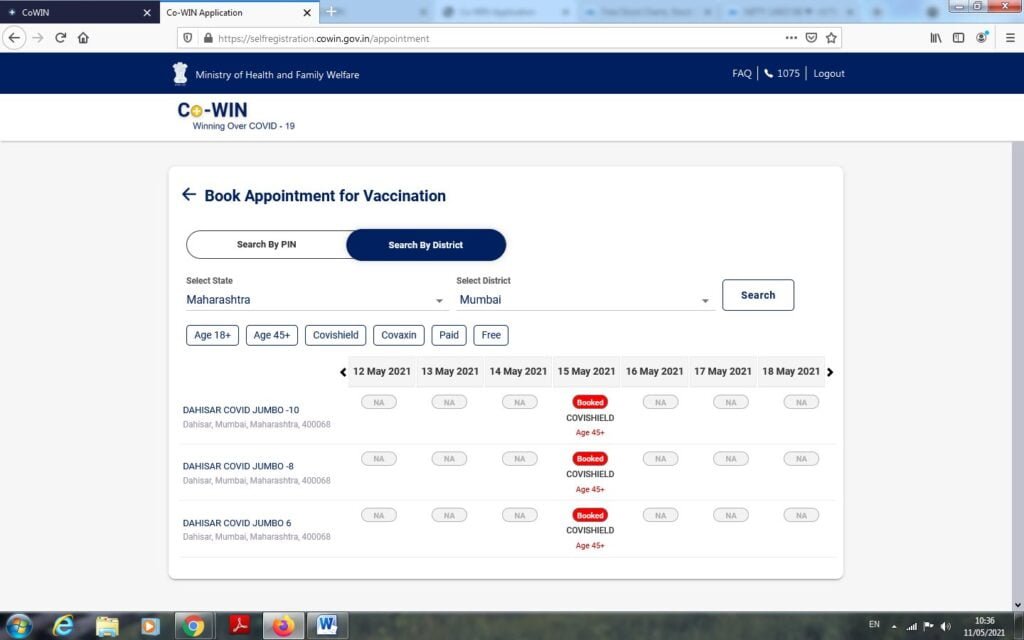 Meanwhile, The main idea behind introducing this new four digit security code feature is to remove errors on CoWIN portal. These errors occur while generation of vaccination certificates. Also, The four digit security code will protect from fraudsters. It will keep them away those who are looking for misusing the vaccination information for their personal financial benefits.
The people who visit the CoWIN website or portal for the their vaccination slot. They will now receive a security code on their RMN (Registered Mobile Number). The code will only be generated once the slot gets confirmed for the vaccination. Once the slot is confirmed, the user will receive the four digit code via SMS. User must keep this security code safe and should not share with anyone. Meanwhile, On the vaccination day, user will have to share this code at the vaccination center. Additionally, This security code will be helpful in authenticating the complete vaccination process.
Step by Step complete Vaccination Process:
1. Open CoWIN portal, either by website or UMANG/ Aarogya Setu App
2. Register your mobile number by simply entering the contact details
3. You will receive an OTP on your Registered mobile number
4. If already registered, simply sign in by entering your credentials on CoWIN portal
5. Select the residing state and district or use your PIN Code to select your district
6. This will show all the list of nearby vaccination centers and the slots available in them
7. Click on the green slot of your choice
8. Select the time slot and confirm booking on CoWIN portal
9. You will now receive a four digit security code by SMS in your inbox or messaging app
Now, on the vaccination day, you will be ask to produce the security code to authenticate your booking reference. Also, Now after getting vaccine you can re login to CoWIN portal and download your vaccination certificate. Also Read: Steps to register for COVID-19 vaccine on UMANG app