Apple has been hitting hard on rumor chain for the launch of its first-ever foldable iPhone. Earlier, in 2016, Hints of a Apple foldable iPhone kick off, as rumors suggest that LG is producing foldable display for smartphones on large scale in 2018. The Cupertino tech major is likely to jump into the pliable bandwagon and launch a potential polished version of foldable device, which they can do.
Foldable iPhone: Rumors and Leaks
As per Bloomberg report, Apple has officially started "early work" on an ‌iPhone‌ with a foldable display. However, company has not share any details about this foldable iPhone. However, The development has not yet expanded beyond the display. A foldable ‌‌iPhone‌‌ will allow Apple to create a larger display, which on fold can easily fit inside a pocket. Apple has spoken of a range of foldable screen sizes. This includes one which on fold is similar in size to the 6.7-inch iPhone 12 Pro Max.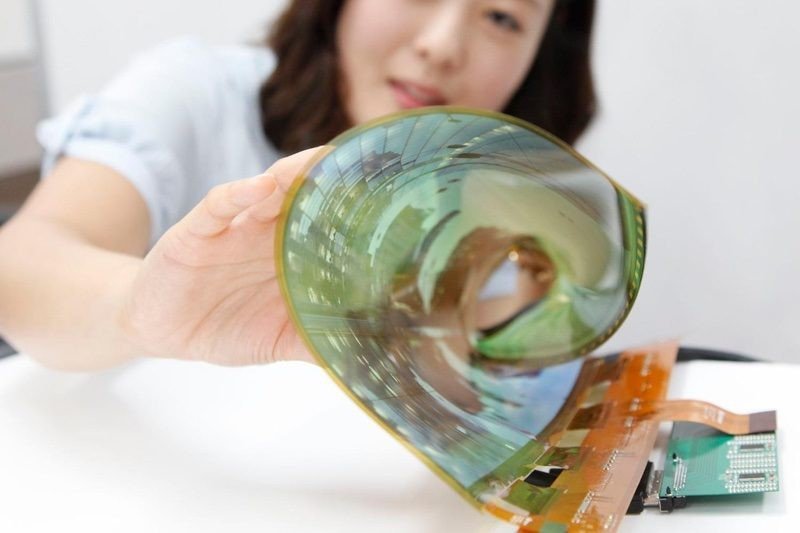 Apple's prototype designs are likely to have a "mostly invisible hinge". According to Bloomberg, Apple's foldable iPhones are either "an year away" or "Apple may never release one". This is because Apple mostly focuses on the updating its flagship iPhones and iPads.
According to tipster Jon Prosser, the foldable iPhone will be called iPhone Flip. He also reveals that Apple has been working on two kinds of prototypes for its foldable iPhone. Prosser says the foldable iPhone is likely have a round, stainless steel edges like the iPhone 11. However, there will be no notch like the iPhone 11.
There is a "tiny forehead" that houses Face ID has been added by Apple. Although the prototype consists of two distinct screens, the displays appear "fairly continuous and seamless." together. Apple would potentially test several prototypes and it is unknown which prototype will make to the final release.
Foldable iPhone Prototypes
According to rumors, In December 2020, Two of Apple's foldable ‌iPhone‌ prototypes have passed internal testing for durability, but these prototypes are not similar to the one from rumors. Thus, these prototypes have not made it to the final device. Apple was reportedly testing two different foldable ‌iPhone‌ designs at the Foxconn Shenzhen, China.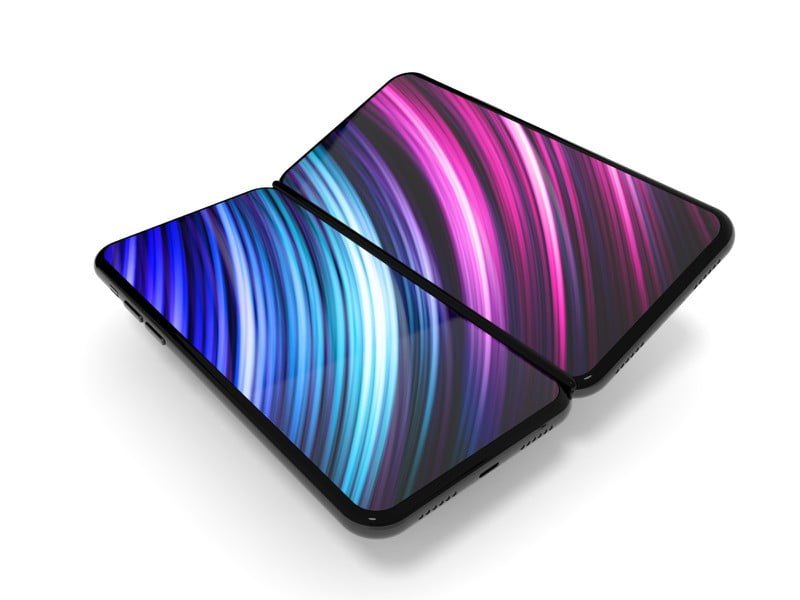 One of the design is likely to have a dual-screen model with two separate displays connected by a hinge. The other design is a clamshell design similar to the Galaxy Z Flip. These test devices have been described as test models with limited internals. These models are not fully functional iPhones. Hence, it is unclear if these models will make it to a final product design.
Foldable iPhone Patents
According to some leaks, Apple is likely to follow the leads of Samsung. This means that the foldable phone will open up horizontally. There also chances that Apple can make deal with Samsung for foldable displays. This could be also another possible reason for Apple to follow Samsung's footsteps.
Foldable iPhone: In Making
Apple's first foldable iPhone patent came to existence in 2016, revealing a smartphone that folds in half horizontally using a flexible OLED display. The iPhone comes with a hinged metal support structure. Both halves of the display can be accessed even when the phone is shut.
A patent application for 2019 describes foldable smartphones with incorporated heating elements or monitor heating capabilities in order to reduce cold weather losses. Also Read: Launch Date of Commercial 5G in India
Apple granted a patent in February 2020 for a foldable device with a hinge mechanism, using handheld flaps to prevent the crease or damage of the display as it is fold. The hinge mechanism is programmed to make sure that the first and second parts of the display are separated correctly. When the device is unfolded, moving flaps extend to fill the gap and then retract when the device is folded.
An Apple patent released in March defines an unique alternative to the foldable one: the two-phone method, which demonstrates how two or more smartphones will operate as one unit by using proximity sensors.

The patent involves two different devices which detect each other automatically in connection with a shared display. In the formulation of the patent Apple appears to be able to create a single bendable device composed of two screens in smooth contact.
Foldable iPhone: After 2020
A patent proposal for 2020 indicates that Apple is exploring a protective layer to prevent cracking. · The iPhone fills the pre-existing micro cracks to make it very hard for a larger crack. The added layer will be located directly above the display to resist scratches and punchers.
However, we don't have any other details or specifications about the foldable iPhone. Also Read: Samsung Galaxy Z Flip 2 and Z Fold 3 specs revealed