Samsung is one of the first brand to launch it's folding smartphone. However, These days many companies are launching their folding smartphones. According to recent leaks, Samsung is reportedly working on a tri-fold tablet device. This tablet with its unique design is likely to be called as the Galaxy Z Fold Tab. As per reports, this tablet is likely to launch as early as next year. As per previous posts, Samsung is planning to launch Galaxy Z Fold 3 and Galaxy Z Flip 2 folding smartphones this year. This report is share by GizmoChina.
According to GizmoChina, Samsung is working on this tri-fold tablet device. As per their reports, this tri-fold tablet device was originally planned for 2021. But, for the horrifying situations due to Covid-19 pandemic, the launch is delayed. Meanwhile, The South Korean company is gearing up for the launch of folding smartphones in form of Galaxy Z Fold 3 and Galaxy Z Flip 2 by August 2021.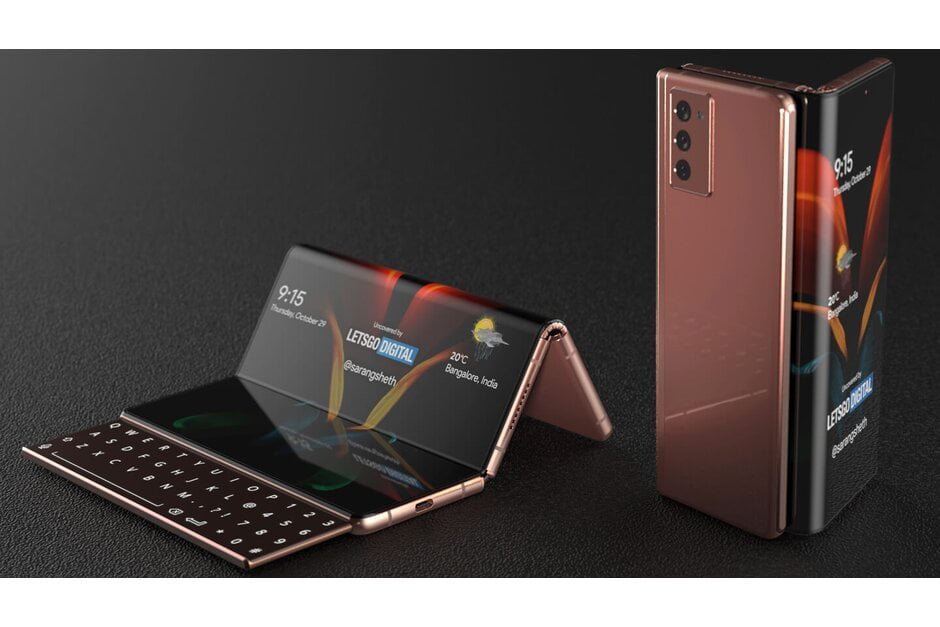 Samsung Tri-Fold Tablet device: In Making
According to reports from GizmoChina, the all new Samsung Galaxy Z Fold Tab is likely to feature a dual-hinge design. This will allow the folding display to fold twice. With this dual-hinge design, Samsung can accommodate a bigger display to bring a conventional modern day tablet design. Additionally, Report also mentions about the existence of S-Pen Stylus with Galaxy Z Fold Tab. These tablets are likely to feature a new generation of Ultra-Thin Glass. This new Ultra-Thin Glass will allow S-Pen Stylus to input without damaging the display. This makes the new stylus to be different from the current generation stylus. The new Stylus will also support Bluetooth for Wireless connectivity.
Samsung Galaxy Z Fold Tab: Expected Specs
The tipster confirms that this Ultra-Thin Glass will also come with Galaxy Z Fold 3 smartphone. To recall, this ultra-thin glass debuts with Galaxy Z Flip smartphone in 2020. It was introduce as a stronger alternative to the plastic folding OLED display. The original Galaxy Fold comes with plastic folding OLED display. Also Read: Xiaomi Mi Mix Fold unveils, Xiaomi's first ever foldable phone
As per reports, the Galaxy Z Fold Tab is likely to launch next year. The report also suggest that Samsung is likely to bring next year's Snapdragon 800 series flagship processor. Therefore, it is likely that device could cost bit high. The upcoming tablet will compete with the high-end Apple iPad Pro 12-inch variant. Considering dual-hinge design, the device could be the first tablet device to bring dual folding display. Currently, Samsung is selling its Galaxy Z Fold 2 and Galaxy Z Flip in India. These device comes under folding device lineup. To recall, The Galaxy Z Flip comes with a similar form factor as that of Motorola Razr 5G. Whereas, the Galaxy Z Fold 2 folds into a smaller form factor tablet-sized device.