The Government of India has made FASTags mandatory starting from February 15th. According to latest rumors, The Government of India is planning to make GPS mandatory on all four wheelers including all cars for tracking these vehicles. Couple of days back during Question Hour in Lok Sabha, Road Transport and Highways Minister Sh. Nitin Gadkari said that He assures the house that within next one year all the physical toll booths in the country will be removed. He also assured that all the toll collection will happen through GPS system installed within the vehicles. The money collection will happen via GPS imaging.
GPS-based FASTags:
Therefore, it is confirm that if Government of India makes GPS compulsory for vehicles, then it will help to remove all the toll booth. Also, toll collection will be possible without manpower. This collection will be done by tracking GPS based FASTags. Such FASTags come pre fitted in all new four wheelers. The Government has also promised to provide all the old vehicles with free GPS-based FASTags. Beside Toll Booth removal, GPS-based FASTags will also help government to do realtime surveillance and tracking of all the cars on Indian Roads.
Vehicle Tracking with GPS Trackers:
However, currently, it is yet to know about how the Indian Government will implement this GPS based tracking. According to sources, this tracking can be done with low power GPS tags installed along with FASTags. These can be detected by the sensors or can be accessed with the help of approved GPS modules fitted within the car. It all depends on Government decision making, as it will be costly because these GPS modules are quite expensive.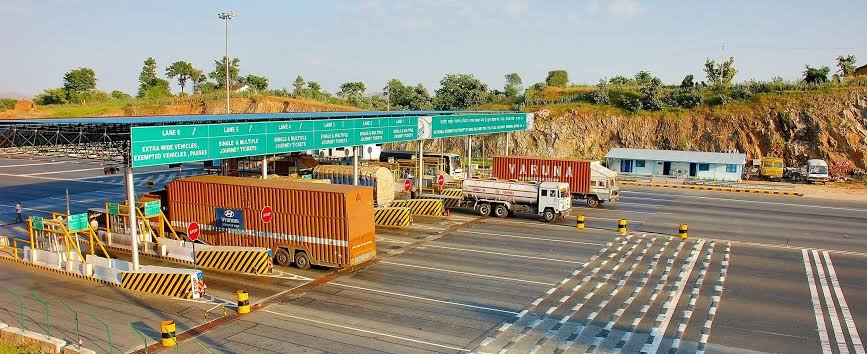 Providing the actual reason behind implementing this GPS tracking, Gadkari says that there are multiple cases of Toll Thefts and GST evasion. Thus, to remove such cases GPS Tracking will play an important role along with FASTags. With the introduction of these GPS based FASTags in all the four wheelers, it will help government to track all the culprits and defaulters. According to records, more than 7% of people have not adopted the FASTags system. They are opting to pay double the toll. Gadkari also promised about removal toll booths on shorter distance. As according to norms for a toll booth interval on national highways is 60km.
According to report from Auto sector, Many car companies are already giving factory installed GPS modules in their cars. Although, none of their data is being share with the government on real–time basis. However, some Government agencies have requested to allow access to the GPS data in some special cases for tracking. Also Read: Government of India asks WhatsApp to review it's new privacy policy