It has been more than a quarter since WhatsApp new privacy policy came into effect in India, and it remains a controversial topic. The policy has been criticized by many for its data collection and sharing practices.
Here is a summary of the key points of the new privacy policy and some frequently asked questions:
What data does WhatsApp collect? WhatsApp collects a variety of data about its users, including their phone number, contact list, location data, and usage data.
What data does WhatsApp share with Facebook? WhatsApp shares some of the data it collects with its parent company, Facebook. This data includes the user's phone number, contact list, and usage data.
How does WhatsApp use the data it collects? WhatsApp uses the data it collects to improve its services, target advertising, and prevent fraud.
Why is the new privacy policy controversial? The new privacy policy has been criticized for its data collection and sharing practices. Many users are concerned about how WhatsApp is using their data and how it is being shared with Facebook.
Indian Government Opposes WhatsApp's New Privacy Policy, Gives Company Seven Days to Respond
Indian government is against WhatsApp's new privacy policy since it's announcement in early January 2021. The government has warned the messaging company to withdraw the policy, and the Ministry of Electronics and Information Technology (MeitY) has recently asked the company to do so again. The government has given WhatsApp seven days to respond with a plan.
The Indian government concerns about the amount of data that WhatsApp collects from its users and how it is shared with Facebook, WhatsApp's parent company. The government is also concerned about the lack of transparency in WhatsApp's data collection and sharing practices.
The instant messaging app has defended its new privacy policy, saying that it is necessary to improve its services and target advertising. However, the company has also made some concessions to the Indian government, such as giving users more control over their data and making it easier for users to opt out of data sharing.
It is unclear whether WhatsApp would reverse its new privacy policies in India. However, the Indian government's opposition to the policy is likely to have a significant impact on WhatsApp's business in the country.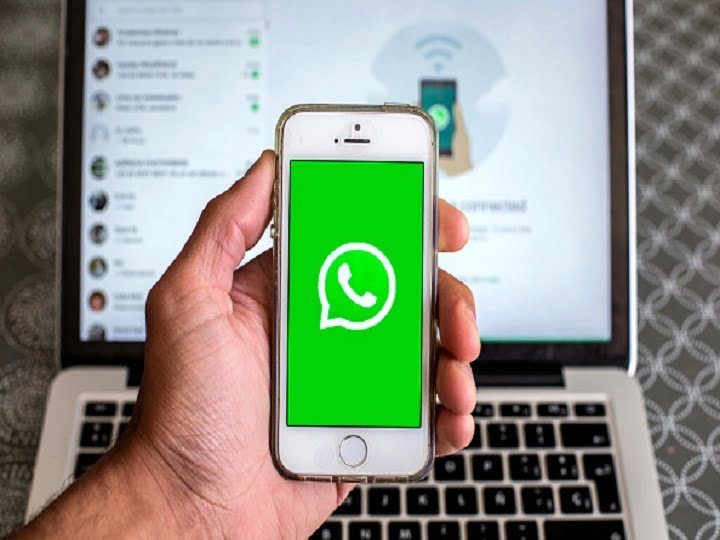 Indian IT Ministry Asks WhatsApp to Change New Privacy Policy, Improve Transparency, and Protect User Choice
In an official statement, the Indian Ministry of Electronics and Information Technology (MeitY) has asked WhatsApp to change its new privacy policy, improve transparency, and protect user choice.



The ministry has specifically asked WhatsApp to:
Make the new privacy policy more transparent and easier for users to understand.
Give users more control over their data, including the ability to opt out of data sharing with Facebook.
Respect the rights and interests of Indian citizens.
MeitY has also expressed concern that the new privacy policy may violate Indian laws, including the Personal Data Protection Bill.
WhatsApp responds to MeitY's concerns, saying that they will offer full commitment to protect the privacy of its users in India. The company has also said that it is working with MeitY to address the ministry's concerns.
Indian Government Weighs Options Against WhatsApp for Refusal to Withdraw New Privacy Policy
The Indian government is considering various options under the law to take action against WhatsApp if the company does not withdraw its new privacy policy, according to a report by the Ministry of Electronics and Information Technology (MeitY).
MeitY has said that it has a sovereign responsibility to protect the rights and interests of Indian citizens, and that it is concerned that the new privacy policy may violate Indian laws, including the Personal Data Protection Bill.
Some of the actions that the Indian government could take against WhatsApp include:
Blocking the WhatsApp app in India
Fining WhatsApp
Requiring WhatsApp to make changes to its privacy policy
Banning WhatsApp from collecting or sharing certain types of data
It is unclear which of these actions the Indian government will take, if any. However, the government's intervention is a sign that it is serious about protecting the privacy of its citizens.
WhatsApp Reassures Indian Government and Users About New Privacy Policy
WhatsApp promises the Indian government and its users that its new privacy policy would have no effect on the privacy of personal conversations. Furthermore, no accounts will be terminated or lose functionality as a result of refusing to adopt the policy.
The company said in a statement that it is in contact with the Indian government to address any concerns about the new policy. The policy claims to improve the user experience and give greater openness about how WhatsApp gathers and uses data, according to the company.
WhatsApp has been under pressure from the Indian government to withdraw its new privacy policy. This policy has been under criticism for giving too much power to Facebook, WhatsApp's parent company. The government has also expressed concern that the policy may violate Indian laws on data protection.
WhatsApp confirms about preserving its users' privacy in India. Furthermore, the messaging company will be continuing to collaborate with the authorities to address any issues.
Indian Government Issues New Notice to WhatsApp for Discriminatory Treatment of Indian Users
The Indian government has issued a new notice to WhatsApp for showing discriminatory treatment towards Indian users. Indian government is concerned that WhatsApp's new privacy policy is different for Indian users than for European users, and that this is unfair and irresponsible.
The government has noted that many Indian users rely on WhatsApp for everyday communication, and that it is therefore not appropriate for WhatsApp to impose unfair terms and conditions on them.
The government has also reiterated that WhatsApp has always claimed to be an end-to-end encrypted platform, which means that it cannot see or store any kind of personal information or conversation of its users. However, the government is concerned that the new privacy policy undermines this claim, as it gives WhatsApp more access to user data.
WhatsApp New Privacy Policy: What Happens If You Don't Accept It
WhatsApp's new privacy policy came into effect on May 15, 2021. While the company has said that it will not initially delete any accounts for not accepting the new policy, it has warned that users who do not accept will eventually lose access to key features, such as the ability to make calls and send messages.
Here is a more detailed breakdown of what happens if you do not accept WhatsApp's new privacy policy:
You will initially still be able to use WhatsApp to send and receive messages, make and receive calls, and view group chats.
However, you will not be able to access new features or improvements to come after May 15, 2021.
After a certain period of time, you may not be able to access WhatsApp altogether. This means that you will not be able to send or receive messages, make or receive calls, or view group chats.



WhatsApp has not specified when users who refuse to accept the new privacy policies would be barred from using the service. However, the company has said that it will give users plenty of notice before this happens.
If you are concerned about the privacy implications of WhatsApp's new privacy policy, you may want to consider switching to a different messaging app. There are a number of other messaging apps available that offer similar features to WhatsApp, but with more privacy-focused policies. Also Read – WhatsApp may soon let you choose any color for user interface instead of same old green