According to recent reports, Meta owned instant messaging app, WhatsApp Messenger is reportedly adding a new search button on its Android device-based app. WhatsApp is already providing a search option for finding chats and specific contact from contact list. This WhatsApp's search option is very often used for finding specific chats from the chat history. This search feature is already available since a very long time. Now, the instant messaging app is getting a new search button. This search button will allow searching from anywhere including WhatsApp contacts. WhatsApp, the messaging platform for android users is getting a new search button at a newer place for making the search easier.
New Search Contacts feature on WhatsApp:
The new WhatsApp Contacts search shortcut feature was first spotted by the popular tracker, WABetaInfo. This new search feature is present in the latest WhatsApp Beta version. WhatsApp Beta users can update their app from the Google Play Store to the version 2.22.6.3 Beta. Furthermore, the report from WABetaInfo confirms that the Android users will now get an extra search shortcut. This shortcut will allow users to search for WhatsApp message on their Android phone.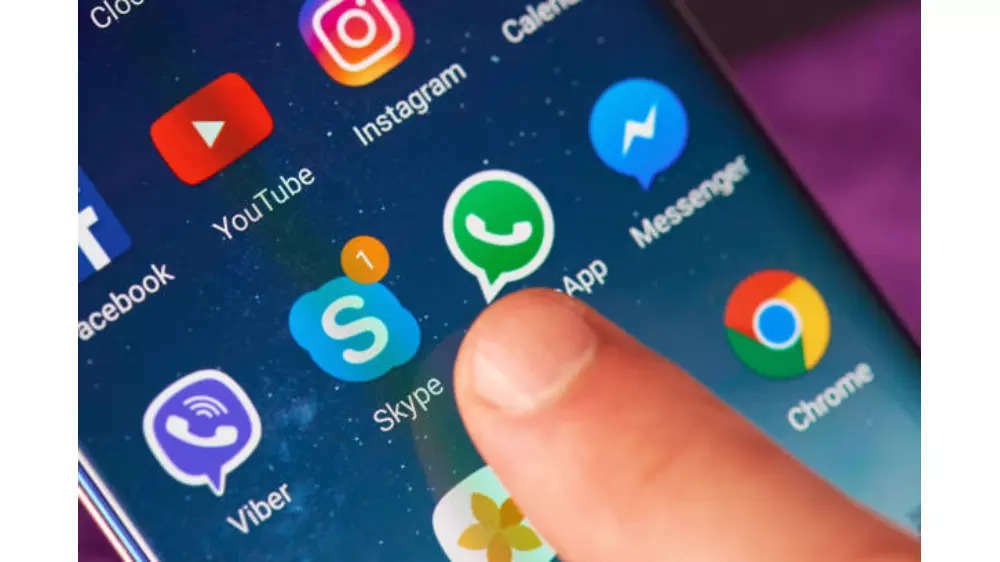 The report further adds that WhatsApp user for Android mobile device will get another search option in the info page of their personal contacts and group chats. Keep in mind, this feature is only available for Beta Testers. In many cases, the search option often fails to appear even for the beta testers. Currently, it remains unknown as to when this new feature will be rolled out to the wider set of users. WABetaInfo report claims that this new search shortcut will be debut on main app in coming months for the genral users.
Instant search from Contact Info Page on WhatsApp Messenger:
With this new search shortcut, WhatsApp user can conduct an instant search directly from the contact info page. It also gets an advanced search filter. This advanced search filter will be helpful among long threads. It helps user to filter them by contacts, non-contact and unread. WABetaInfo tracker claims that these new features will be rolled out to both Android and iOS users. Also Read – WhatsApp New UI for Contact, Group Info rolls out for Android Beta users
To recall, the new contact info page also received a redesign last year. Now, within the updated WhatsApp contact info page, WhatsApp shows a new search icon next to the video calling button. Furthermore, the report also shares a screenshot of the new contacts page on WhatsApp. Additionally, the same search shortcut has also been reported on few WhatsApp Group Chat Info on beta version.
Currently, the Android users on WhatsApp can only search for messages either from the homepage or by going into the individual chats. By tapping on the three dots, users can find "Search" option to search the WhatsApp chat. Meanwhile, it remains unknown if this redesign will take place for WhatsApp Web Messenger also.
How to get new Contacts Search Button on WhatsApp?
To access this new search shortcut, WhatsApp Android users will first need to join the Beta Programme under the WhatsApp Beta Program. Android Users can join the beta program directly from the WhatsApp page on Google Play Store. To join this WhatsApp Beta Program, users will need to access app store on their Android device. Also Read – WhatsApp to stop support for all devices running iOS 9
Now, the Android users will need to update their WhatsApp application to 2.22.6.3 beta version on the Google Play Store. However, you might not see the option. We suggest users to refresh WhatsApp Messenger or to open WhatsApp again to get this feature. According to reports from WABetaInfo, WhatsApp, the instant messaging application, WhatsApp will soon roll out the new contacts search feature to a broader audience in coming months.
New : Coming Soon
Besides this WhatsApp Contacts seach feature, the Meta owned Messaging platform is reportedly working on many new features. These upcoming WhatsApp features will be rolled out later this year. Recently, the Instant Messaging company launched a new voice call interface. The app also gets an option to pause and continue the recording of voice message. Also Read – Facebook launches new features on Messenger, Instagram app for better interactions
Furthermore, WhatsApp is also working on message reactions. This feature is similar to the one already available on Meta-owned Instagram and Twitter. In near future, WhatsApp Messenger user can also access this feature in Beta and later for general users. Also Read – WhatsApp may soon let you choose any color for user interface instead of same old green
WhatsApp New Cover Photo:
According to reports, the instant messaging app, WhatsApp might borrow a new feature from its parent company Facebook. As per this report, some of the WhatsApp Business Account have shown the use of cover photos. This is similar to what we have already seen on Facebook Profile Page. On WhatsApp, there is a cover photo which appears like a big banner of the contact. In coming days, this feature can reach more WhatsApp Business Accounts. Users can access this feature by installing WhatsApp Business App.
With this new feature, Businesses will be able to change their cover photos. With Big Banner, these businesses can attract buyers or can broadcast some important information. Besides WhatsApp Business Account, this feature is soon likely to roll out for the non-Business WhatsApp account.
Before testing WhatsApp Contacts search feature. Last year, Meta owned WhatsApp Messenger Application also release the multi device support feature for its iOS user. The Social Messaging Android app also brought disappearing messages feature on both iOS and Android device. Also Read – Samsung Galaxy Z Fold 3, Samsung Galaxy Z Flip 3 launches with water-resistance feature