Clubhouse and Twitter Spaces are currently exclusive to iOS users. Both the service are gaining a lot of popularity these days. However, Both the companies has already made an announcement regarding their availability on Android platform. According to reports, both the services are likely to land on Android platform in near future. However, Clubhouse did not provide any launch date yet. Whereas, Twitter Spaces are likely to launch in the month of March after its testing completes. Also Read: Twitter will charge you premium, to access its new paid features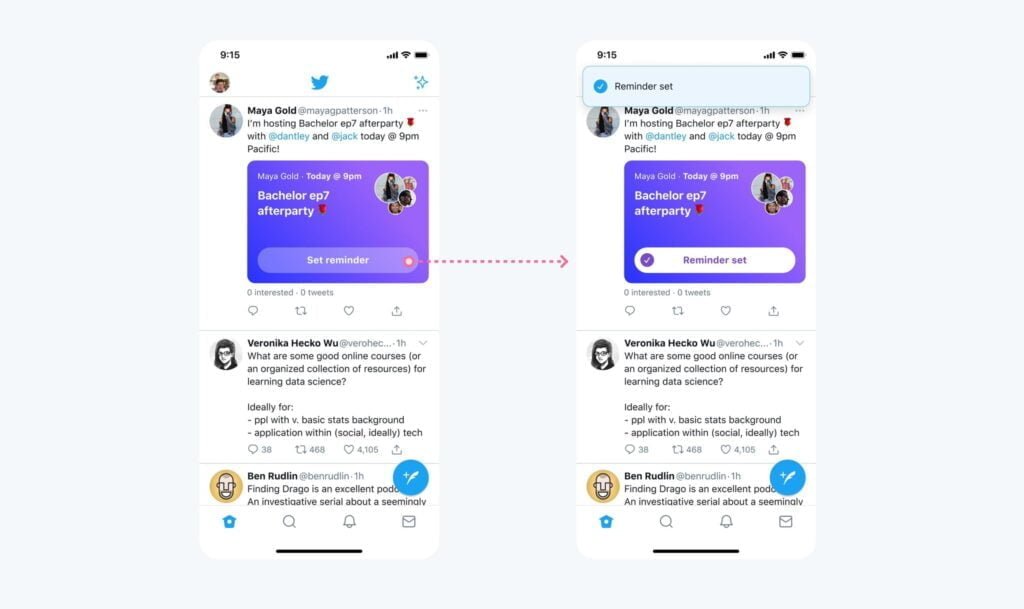 According to some recent leaks, Twitter has started testing this Spaces feature on Android Devices. This leak came through a report from Android Police. The report from Android Police confirms that Twitter has started open testing of its Spaces feature for Android users. Previously, Just like iOS, Android users were unable to host their own Spaces. Yet, they could still listen to the conversation, react using emojis, view captions etc.
Woot! Finally can speak on an android device on @TwitterSpaces pic.twitter.com/U9r62HEzGy

— jawss (@jawss) February 27, 2021
However, This open testing is only available through early access for selected users. These users are those who belong to beta program community on Android. According to recent reports, The early preview of this feature has lot of bugs and is "little rough around the edges". The report also confirms that there are two different user interface for captions. This Spaces feature is likely to get an edge over the Clubhouse, which is yet to announce a release date and is still working on its Android app
Twitter Spaces: Availability
Twitter has already announced that it is currently working on launching the Twitter Space feature for Android users. A twitter employee, Danny Singh, made a reply to a user query over Twitter. In this reply he tweeted that the company is ready to launch this feature in March for all the Android devices. For those who did not get the early access, may have to wait a little longer to access this feature. Also Read: Tablet sales increases in country in 2020, courtesy e-learning demands
Hey Dacia, we're working on Spaces for Android now and it should ready sometime in March. Appreciate your patience https://t.co/67fSdrrUAI

— Danny Singh (@Mr_DannySingh) February 24, 2021
Additionally, The current version which is under Open Testing, is likely to be the Final version. Complementing as it has had a lot of bugs, some of these bugs might end up in the final version. To access this feature, users are needed to be on Twitter version 8.84.0-alpha.06. It is being advised for the users to probably stick with Beta version of the app. This is because the beta version is considered to be more stable than the alpha version of the app. The path is long and thus, we have to wait for the final confirmation about the actual launch date from the company.