Lenovo India unveiled a new laptop in the country. The latest laptop launched under the IdeaPad 1 series in India. As per official reports, Lenovo launched the IdeaPad 1 laptop in India. This is the company's newest and the first laptop to launch with an AMD Ryzen R3 processor. Regarding its key highlighting features, the Lenovo IdeaPad laptop is equipped with a 15-inch Full HD Anti-glare display. It boots in the latest Windows 11 operating system. Additionally, it packs in stereo speakers with Dolby Audio support.
Other highlights include an excellent cooling system, quick charging, and longer battery life. Lenovo has added a camera shutter on the latest IdeaPad laptop to improve privacy. The company claims that this IdeaPad laptop can offer up to 14 hours of battery life. For more details visit the Lenovo Contact Us page on the official website. Also Read –
Lenovo Legion 5 Pro India model specifications, price and availability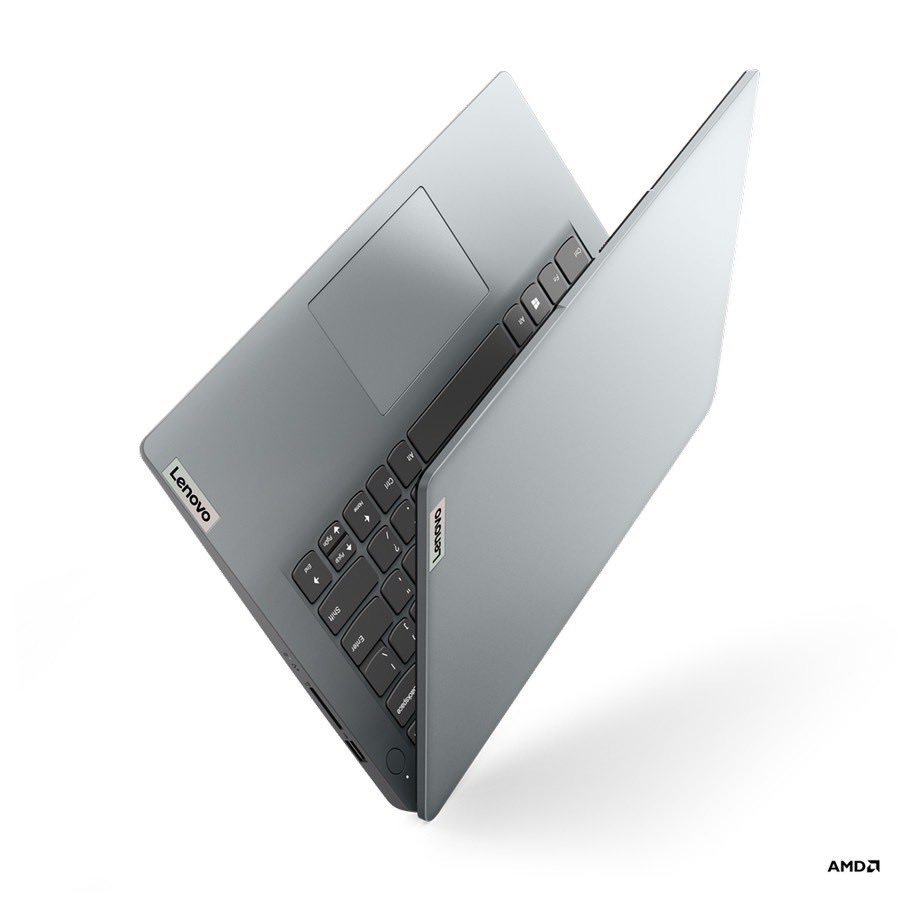 Lenovo IdeaPad 1 laptop launched
The AMD Ryzen-powered Lenovo IdeaPad 1 laptop perfectly balances performance, productivity, and responsiveness. This IdeaPad laptop mainly targets students, teachers, and other working professionals. The new laptop comes with a beautiful design to offer enhanced versatility and convenience to the users. With this IdeaPad laptop, the tech brand Lenovo promises to offer an affordable yet power-packed device. The Lenovo IdeaPad laptop comes with an extended warranty. It claims to offer best-in-class performance.
IdeaPad 1 design
The recently launched Lenovo IdeaPad 1 laptop has a thin and lightweight design. This notebook gets minimal frames around the display. Interestingly, the company is offering this laptop with a decent capacity battery. Even with its lightweight, the laptop can draw enough power to run all the necessary applications. Lenovo IdeaPad laptop comes with a modern, slim, and Sleek design. Overall, this IdeaPad laptop doesn't feel heavy and is a pleasure to carry around. The IdeaPad users can take it anywhere without uttering it.
With its lightweight and slim design, the IdeaPad does not take up much space in the bag. This laptop can do everything swiftly, from web browsing to watching movies to long typing work. Also Read – AMD Radeon RX 6700 XT price in India, RX 5600 XT price in India and other mid range graphics card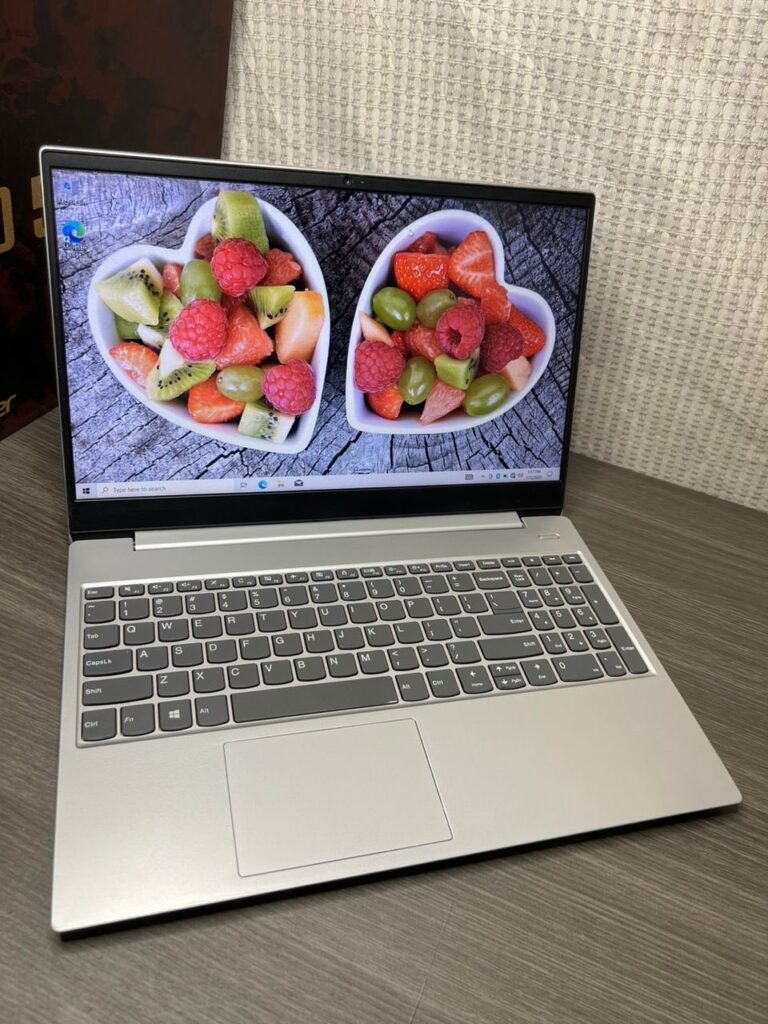 Lenovo IdeaPad 1 Display
In terms of display specifications, the Lenovo IdeaPad 1 laptop features a 15.6-inch Full-HD Anti-glare display. It comes with a display resolution of 1920*1080 pixels. During the launch, Lenovo claimed that this Full-HD display could reach a peak brightness of 220 nits. Overall, the Full-HD display resolution does not miss anything. The frames around the display look stylish and won't distract much.




Design-wise, the IdeaPad laptop is designed with 2-sided narrow bezels. Thus, offering a decent viewing area and clutter-free experience to the users. The 220 nits of peak brightness are decent enough for working under normal lighting conditions. With a large display size, the laptop offers a higher resolution. Also Read – Latest AMD Graphics Card in India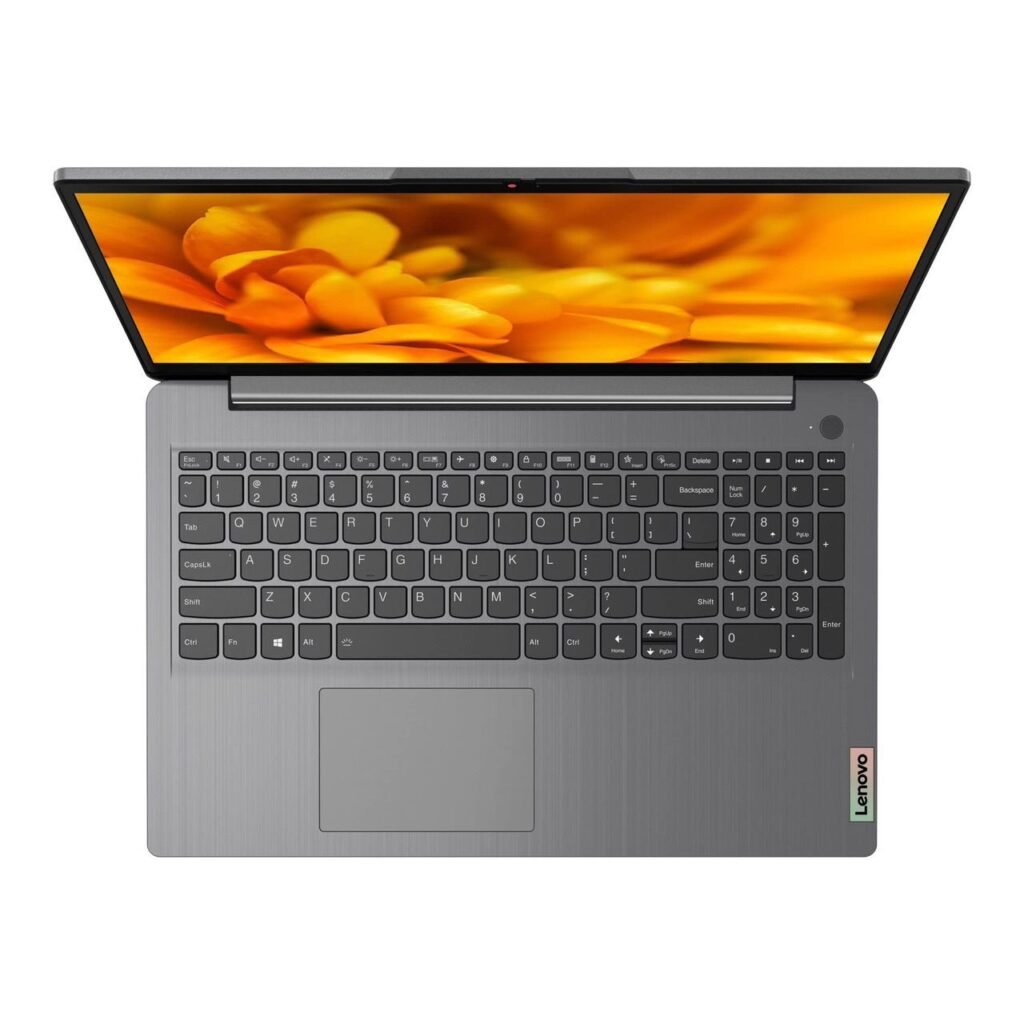 Compared with Lenovo IdeaPad 1 Slim, the newer variant offers a brighter and better display with higher resolution. To recall, the Lenovo IdeaPad 1 Slim notebook has a 14-inch display. In general, you cannot expect much from this IdeaPad 1 Series laptop display. Overall, there is nothing much to complain about the display considering the price point.
AMD Ryzen-powered Lenovo IdeaPad 1
The all-new Lenovo IdeaPad 1 notebook comes with up to AMD Ryzen 3 7320 processor. This chipset pairs with up to integrated AMD Radeon 610M GPU. Furthermore, this IdeaPad laptop packs 8GB of LPDDR5 RAM and 512GB of M.2 2242 PCIe 4.0*4 PCIe SSD. The storage space on the laptop supports expansion using one of the two M.2 2280 PCIe 3.0 slots. Also Read – Lenovo Legion series gaming laptop, Legion 5 Pro in India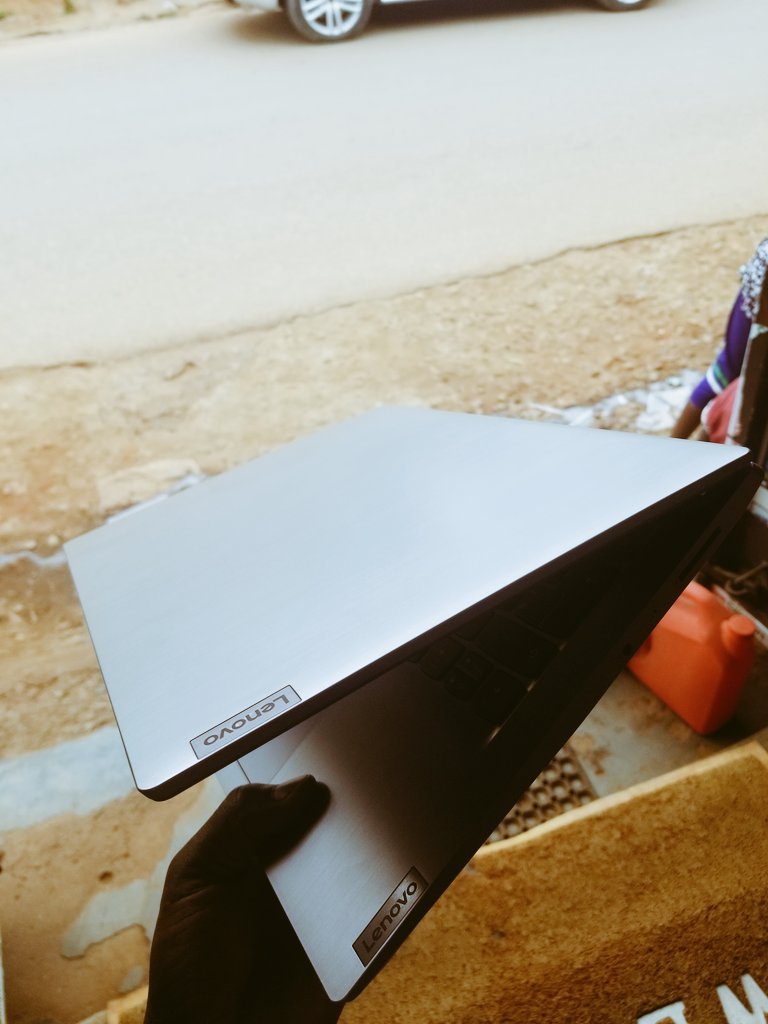 Remember, the integrated AMD Radeon Graphics card with AMD RDNA 2 architecture and the 8GB RAM is soldered to the board. These hardware components are non-upgradable. Powered with the AMD Lenovo Ryzen 3 7320U processor, this IdeaPad 1 laptop can multitask and attend online classes and meetings effortlessly. On this laptop, students can interact with friends and teachers. Furthermore, they can even stream or Bing to watch their favorite series or movie.
AMD Ryzen 3 7320 processor is based on Zen 2 core architecture. It comes with AMD RDNA 2 Graphics. The pair of this CPU and GPU will make multitasking easier. Furthermore, it provides increased battery life and enables better productivity. In my user experience, it can do almost any light task. Even basic video editing and photo color correction are possible on this Lenovo IdeaPad 1 laptop.
Modern games like Asphalt and others are playable with these graphics cards at low settings and resolutions. Casual gamers will be much happier than regular players. For heavy tasks like gaming and video editing, this laptop is not recommended. Also Read – AMD Ryzen 6000 series release date with Zen 3 CPU architecture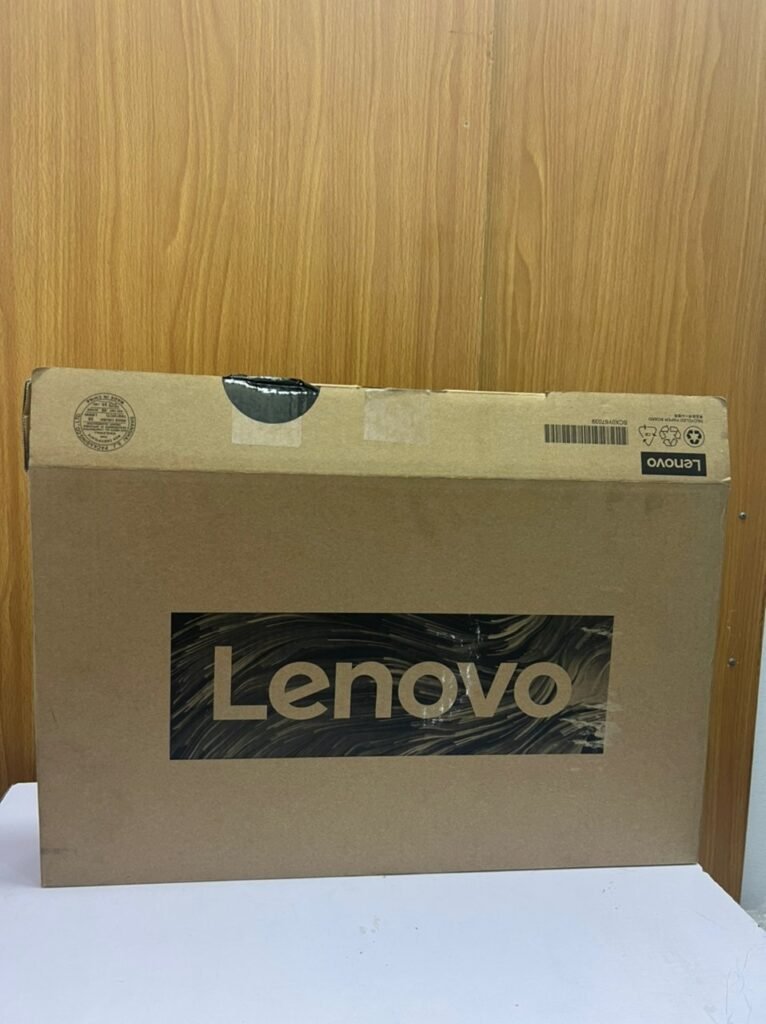 Lenovo IdeaPad 1 other feature
Besides these hardware specifications, the Lenovo IdeaPad 1 laptop has a non-backlight keyboard. Furthermore, it gets an HD webcam with 720p video resolution. The latest Lenovo notebook comes with a privacy shutter for privacy and safety features. Also Read – Lenovo K13 price, rebranded Moto G10
On the audio front, the latest IdeaPad laptop supports two 1.5W stereo speakers. These dual speakers come along with Dolby Audio and HD Audio support. The Dolby speaker system allows users to enjoy an immersive viewing experience while watching videos and playing games. Dolby Audio delivers crystal-clear sound. With the built-in dual stereo speakers, you will love what you hear on the IdeaPad 1 notebook while watching your favorite movies and shows.
In my experience, the audio quality is average. The speakers are not loud enough. I prefer using my TWS earphones while watching a Netflix Series in a noisy environment. Considering the price point, I suggest you not expect much in audio quality. Also Read – Lenovo ThinkPad Series with AMD Ryzen 5 Pro CPU
Regarding battery backup, the new Lenovo IdeaPad 1 laptop features a 42Wh battery. The company claims this battery can provide a backup for up to 14 hours on normal usage with low brightness. It offers enough juice to endure longer online sessions. These versatile features make IdeaPad 1 an ideal choice for users. Although, the original experience is something different, as you all know.
Regarding connectivity, the Lenovo IdeaPad 1 offers support for Wi-Fi 6, Bluetooth 5.1, a USB 2.0 port, a USB 3.2 Gen 1 port, and a USB-C 3.2 Gen 1 port. It also has an HDMI 1.4B port, a card reader, a 3.5mm jack, and a power connector. There is no fingerprint scanner for authentication. However, the privacy shutter adds another level of security. It will block unintended onlookers. Also Read – AMD Ryzen Pro laptop processor available in India
Lenovo IdeaPad 1 Laptop Price and Availability
Finally, talking about the pricing, the Lenovo IdeaPad 1 with AMD Ryzen 3 7320U processor is available for Rs 44690 in India. As mentioned above, the laptop comes with Bluetooth v5.1 and AMD Radeon 610M graphics card. Moreover, the company has launched another variant of this IdeaPad 1 laptop.




This variant of Lenovo IdeaPad 1 with AMD Ryzen 3 3250U processor is available for Rs 38640 in India. This IdeaPad 1 laptop variant comes with Integrated AMD Radeon graphics and Bluetooth v5. These laptops come in a single Cloud Grey color variant. Also Read – Lenovo Legion 2 Pro with 44MP side pop up camera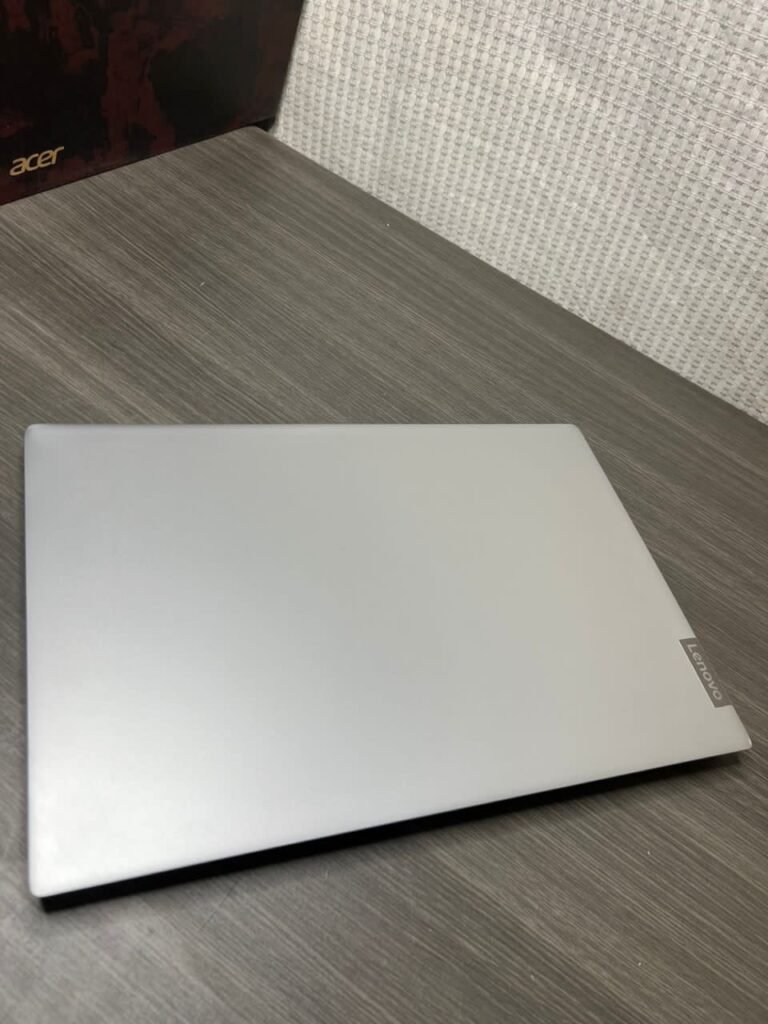 As for its availability, the Lenovo IdeaPad 1 series laptops are available at Lenovo Exclusive Stores, the Lenovo com India website, Amazon.in and other offline retail stores. Lenovo IdeaPad 1 is the only notebook in this category to offer a 2-year in-built warranty. It means you can also visit Lenovo Exclusive Service Center for any problem for next 2 years after purchase. Furthermore, customers can also opt for Lenovo Extended Warranty Program for more details contact Lenovo Exclusive Service Center.