In this article, we present a thorough review of the Dell Alienware M16 and Alienware x14 R2, the newest laptops added to Dell's renowned Alienware gaming lineup. These gaming laptops in India are designed primarily to give excellent performance and offer a compelling gaming environment. The Dell Alienware M16 and Alienware x14 R2 incorporate state-of-the-art technology, stylish design, and innovative features. We will delve into the detailed specifications, features, and pricing of these exceptional gaming laptops, equipping you with the essential knowledge to make an educated choice.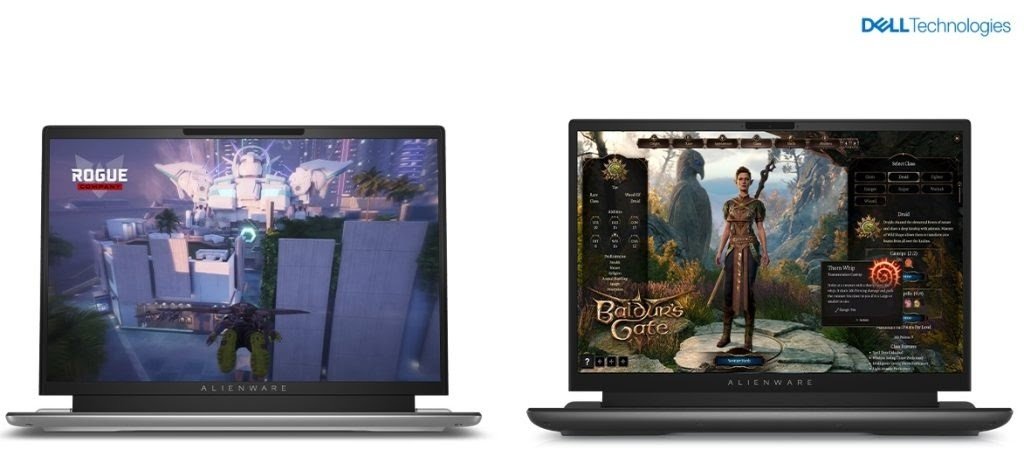 Dell Gaming Laptops at CES 2023
At the Consumer Electronics Show (CES), Dell recently unveiled the Alienware M18 and Alienware X16 laptops as part of its range. Atul Mehta, Senior Director and General Manager for the India Consumer Channel at Dell, reveals the company's plans to introduce the Alienware M16 and Alienware X14 laptops to the Indian market shortly during the launch event. Mehta mentioned that Dell recognizes the increasing demand for various products in the country. Thus, these product selections will keep changing to satisfy customer demands.
Dell Gaming Laptops in India: Alienware Series
These gaming laptops include quad-HD+ displays and up to 13th generation Intel Core CPUs to power them. Additionally, they feature Nvidia GeForce RTX 40-series GPUs. The new Alienware laptops boast enhanced stability, navigation, and performance control compared to their predecessors. It is possible all thanks to the redesigned Alienware Command Center 6.0 software. Check out what the new Alienware Dell laptops have to offer. Also Read- HP Pavilon 15 laptop with Bang and Olufsen audio, check latest laptop price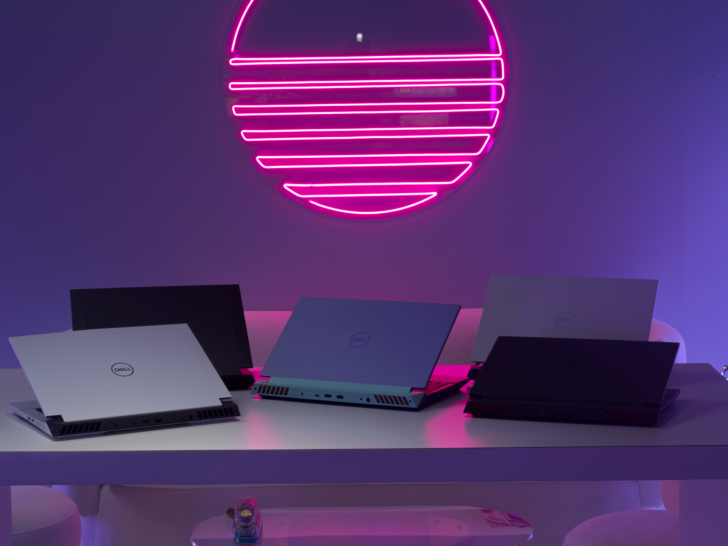 Dell Alienware m16 Gaming Laptop: Key Features and Specifications
1. Stunning Visuals and Design
Dell Alienware M16 showcase captivating displays that enhance your gaming visuals. The 16-inch QHD+ display on the Dell Alienware M16 has a 2560×1600 pixel resolution. Furthermore, this display also offers 240Hz refresh rate. Additionally, these gaming laptops support a 16:10 aspect ratio, ensuring a wider viewing area. It is 11 percent larger than the previous generation Dell Alienware M15 gaming laptop.
With such display specifications, the gaming laptop also offer a quick 3ms response rate, allowing for smoother visuals during fast-paced gaming. Dynamic Display Switching is another feature included, along with AMD FreeSync Premium. This feature enhances the synchronization between the display and graphics card for a seamless gaming experience.
Moreover, the laptops boast a 100% DCI-P3 color gamut, providing vibrant and accurate colors. To add to the visual experience, the display supports Dolby Vision technology, Dynamic Display Switching technology, NVIDIA G-SYNC and AMD FreeSync support, along with ComfortView Plus functionality.
These gaming laptops are built with a sturdy aluminum chassis. With such sturdy element, it features a sleek and stylish dark two-tone design. It is equipped with Alienware's M Series Cherry mechanical keyboard, which offers a satisfying typing experience. Furthermore, it is complemented by AlienFX lighting for customizable visual effects.



The keyboard also supports N-key rollover technology, allowing for precise and simultaneous key presses. Additionally, the laptop includes a multi-touch gesture touchpad with integrated scrolling, providing smooth and intuitive navigation. Also Read – HP Chromebook x360 14a with Intel Celeron processor in India
2. Uncompromising Performance and Power
The Dell Alienware M16 delivers outstanding performance for gaming and multitasking thanks to its use of the most recent 13th generation Intel Core CPUs. With options ranging from Intel Core i7 to i9 processors, these gaming laptops deliver blistering speeds and seamless gameplay. The laptop also supports Nvidia's G-Sync technology.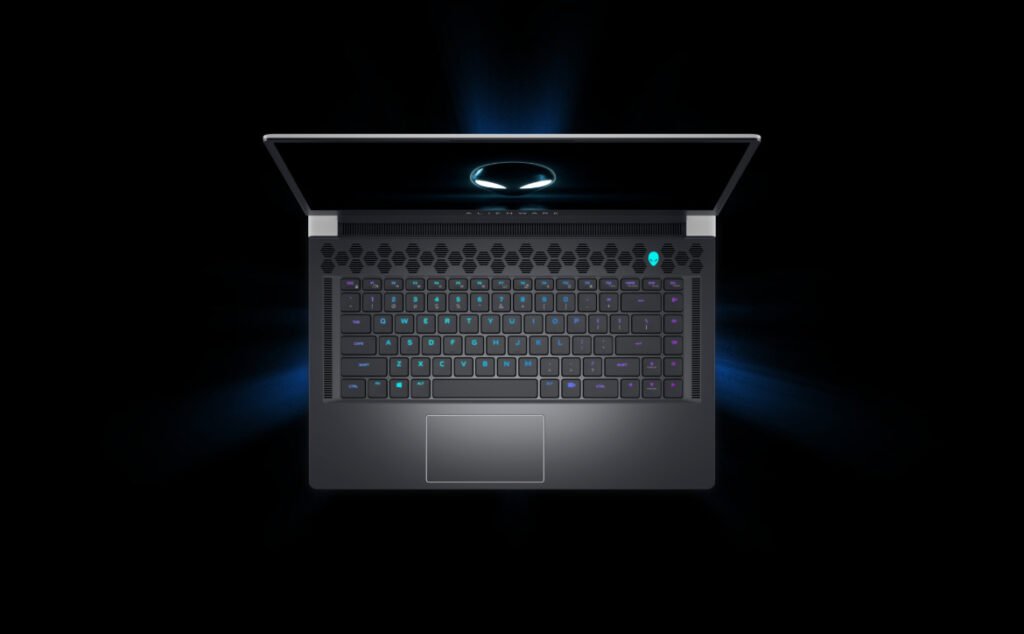 The Dell Alienware M16 is equipped with impressive hardware, including up to 13th Gen Intel Core i9 13900HX CPUs, a powerful NVIDIA GeForce RTX 4080 GPU. It can accommodate up to 9TB of PCIe NVMe M.2 SSD and 16GB of LPDDR5 RAM. To enhance the gaming experience, Dell has incorporated the advanced Alienware Cryo-tech thermal design. Also Read – 13 inch iPad Macbook Pro OLED model with OLED display
Immersive Graphics for Unforgettable Gaming
These graphics solutions allow you to experience amazingly rich game worlds, lifelike surroundings, and realistic lighting effects, elevating your gaming experience to new levels. This architecture utilizes the Element 31 thermal interface material, effectively dissipating heat from both the CPU and GPU. Additionally, the Dell M16 features an expanded vapor chamber that covers the CPU and GPU, aiding in heat dissipation.
Intelligent Cooling Technology
Furthermore, the inclusion of four ultra-thin fans further improves internal airflow, boosting it by nearly 25 percent. These fans pull air through seven heat pipes and direct it out through five vents, ensuring efficient cooling for optimal performance. In total, the laptop sports 7 heat pipes and 5 vents for increased internal airflow. Also Read – Asus ZenBook laptops with new Intel and AMD chips, VivoBook laptops launched in India
These include vapor chamber cooling, high-performance fans, and efficient heat dissipation mechanisms. The intelligent cooling system prevents overheating and maintains consistent performance. Thus, allowing users to push your gaming limits without compromise.
3. Enhanced Audio and Connectivity
Immerse yourself in captivating soundscapes with the Dell Alienware M16 laptops. These laptops feature enhanced audio technologies that deliver immersive and crystal-clear sound. The audio quality will improve your whole entertainment experience whether you're playing games, watching movies, or listening to music.



These Alienware gaming laptops are highly connected, featuring Thunderbolt 4 connections, 2 USB Type-C ports, 1 HDMI 2.1 Output connector, and an SD card reader, enabling seamless communication with a wide range of devices and peripherals. Furthermore, the Alienware m16 laptop includes Wi-Fi 6E, Bluetooth, an RJ45 ethernet port, a headset jack. Also Read – Dell Alienware QD OLED Ryzen 6000 laptop
4. Battery Capacity on the Gaming laptops
The Alienware M16 is equipped with a 6-cell 86Wh battery, providing ample power for extended usage. It comes with a compact 33W power adapter for convenient charging. The laptop is equipped with a 1080p camera, ensuring high-quality video calls and capturing sharp images.
It also features dual 2W stereo speakers, delivering immersive audio for an enhanced multimedia experience. Additionally, the M16 includes dual array microphones, enabling clear and crisp voice input during calls and recordings.
5. Other features on Gaming laptops
The laptop's pre-installed Windows 11 operating system offers a contemporary and user-friendly interface right out of the box. It also includes Microsoft Office Home and Student 2021, enabling users to efficiently handle their productivity tasks.
The device is available in a stylish Dark Metallic Moon color option, adding a touch of sophistication to its overall appearance. It measures 368.9 x 289.9 x 25.4mm and weighs 3.25kg. Also Read – Mac Mini M2, Macbook with M2 chip, Upcoming Macbook Air rumors and more
Dell Alienware X14 R2 Gaming Laptop: Key Features and Specifications
The 14-inch Full HD display on the Dell Alienware x14 R2 has a resolution of 1920×1080 pixels. The great quality of these displays, which give vivid colors, fine details, and an immersive experience, is well known. You may completely immerse yourself in your favorite games and have an engaging gaming experience with such stunning visuals.
1. Display features on Gaming laptops
The Alienware X14 R2 gaming laptop features a 14-inch QHD+ display with a 16:10 aspect ratio and outstanding visuals. A 165hHz high refresh rate and a swift response rate of 3ms ensures smooth and fluid motion during fast-paced gaming. Also Read – Asus TUF and ROG Series laptop models, Zephyrus 2021
The addition of Dolby Vision technology further improves the visual quality by delivering vibrant and realistic colors. The Dynamic Display Switching feature optimizes the display settings based on the content being viewed. Additionally, the display offers a peak brightness of 300 nits. Thus, ensuring clarity even in bright environments on these gaming laptops. Overall, the Alienware X14 R2 display is capable of delivering an immersive and visually impressive gaming experience.
2. Processor and RAM specs
Underneath its sleek exterior, the Dell Alienware X14 R2 comes with a powerful hardware. It is powered by up to 13th Gen Intel i7-13620H processors, delivering excellent performance. Coupled with up to NVIDIA RTX 4060 graphics, these gaming laptops provide impressive graphics capabilities. All these hardware offers an immersive gaming experiences.
3. Graphics card and storage information
Additionally, it can support up to 32GB of LPDDR5 RAM, guaranteeing fast performance and seamless multitasking. It has a roomy up to 4TB PCIe NVMe M.2 SSD for storage, giving you enough of room for games, files, and video. Similar to the Alienware M16, the Dell X14 R2 also features the Alienware Cryo-tech thermal design, ensuring effective heat dissipation to maintain optimal performance during intense gaming sessions.
4. Connectivity options and ports
The Alienware X14 R2 offers various connectivity options to meet your needs. It supports Wi-Fi 6E and Bluetooth 5.3, allowing fast and reliable wireless connections. This Dell gaming laptop has several ports including two Thunderbolt 4 ports, an HDMI 2.1 port, a USB 3.2 Gen 1 Type-A port. Furthermore, it also gets a headphone jack, and a MicroSD card slot.
These ports provide versatility for connecting external devices, peripherals, and transferring data. With these connectivity options, you can easily connect and expand your laptop's capabilities according to your requirements. Also Read – Latest Dell Alienware X15 and X17 thinnest gaming laptop models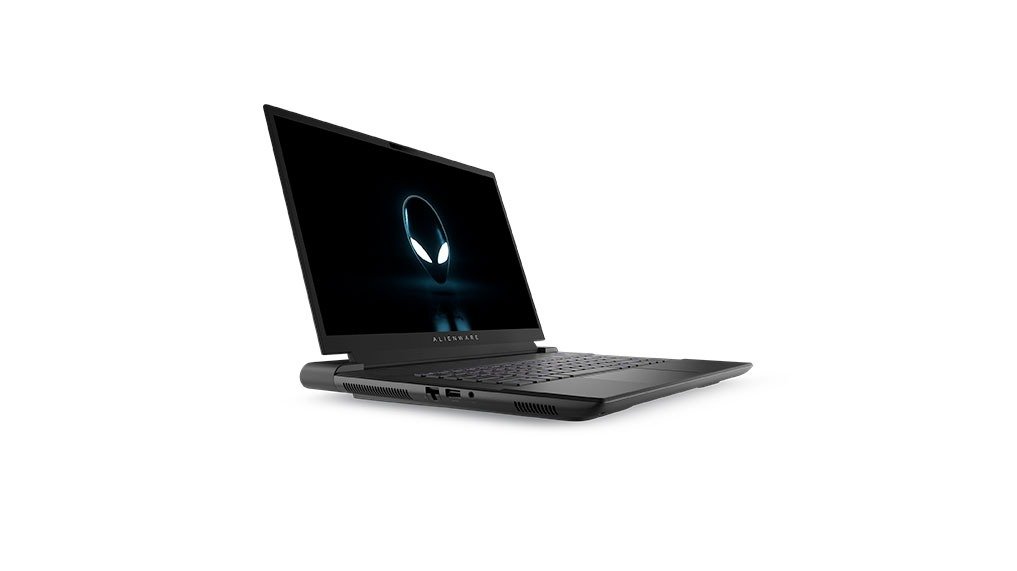 5. Battery capacity and power adapter details
The Alienware x14 R2 comes with a powerful 80Wh battery, provides substantial battery life for extended usage. It comes with a compact 130W Type-C small form factor power adapter, allowing for convenient and efficient charging. With this battery capacity and power adapter, the laptop ensures you can stay productive and enjoy your gaming sessions without worrying about running out of power.
6. Camera and Audio Features
Furthermore, the Alienware x14 R2 gets an Alienware HD camera with a resolution of 1280 x 720 pixels. This camera, coupled with dual-array microphones, allows for clear video calls and voice input. The laptop also supports Windows Hello IR, offering an easy and secure facial recognition for login authentication.
Additionally, it gets the Alienware X Series 1-Zone Alien FX RGB keyboard, offering vibrant and lighting effects. The keyboard provides a comfortable typing experience with its 1.8mm key travel, ensuring responsive and precise keystrokes.
7. Other Features on Gaming laptops
Out of the box, the laptop is pre-installed with the Windows 11 operating system, offering a modern and intuitive user interface. It also includes Microsoft Office Home and Student 2021. Thus, it allows users to handle productivity tasks efficiently. The Dell Alienware X14 R2 is available in a stylish Lunar Silver color option, adding a touch of elegance to its overall aesthetic. Besides, it measures 321.08 x 260.41 x 14.50mm and weighs 1.91kg.
Gaming Laptops: Price and Availability
The pricing and availability of the Dell Alienware M16 and Alienware x14 R2 laptops can vary depending on the specs and any ongoing promotions. Moreover, the Dell Alienware M16 and Alienware x14 R2 are available with an excellent price, considering their top of the line specs and features.
The pricing starts at Rs 1,84,990 for the base model of the Dell Alienware M16. With a price of ₹ 2,06,990 the Alienware x14 R2 offers top of the line specs for gamers. It's important to note that prices may vary slightly depending on your location and any regional pricing adjustments.
Both the Dell Alienware M16 and Alienware x14 R2 are available through Dell's official website and authorized retail partners. Both gaming laptops are up for sale starting today via Dell's official website, Dell Exclusive Stores, Amazon, and Dell-authorized large retailers.
Conclusion
In conclusion, the Dell Alienware M16 and Alienware x14 R2 are exceptional gaming laptops that redefine the gaming experience. With their powerful performance, excellent visuals, intelligent cooling, and immersive features, they offer an unmatched gaming experience. Whether you're a casual gamer or a professional esports player, these laptops allows you to meet and exceed your expectations.
Consider investing in the Dell Alienware M16 or Alienware x14 R2 to unleash your gaming potential and immerse yourself in the world of high performance gaming. Remember, when it comes to gaming laptops, the Dell Alienware M16 and Alienware x14 R2 stand out as an excellent options that combine style, power, and innovation. Upgrade your gaming setup with these exceptional laptops and embark on a gaming journey like never before.
FAQs
What are the newly launched gaming laptops by Alienware in India?
Dell Alienware M16 and Alienware x14 R2 are the two latest gaming laptops launched in India.
What is the price of Dell Alienware M16 and Alienware x14 R2?
Dell has launched the Alienware m16 at a starting price of Rs 1,84,990 and the Alienware x14 R2 at a starting price of Rs 2,06,990.
What are the specs of Dell Alienware m16?
Dell Alienware m16 is a Windows 11 laptop with a 16.00-inch display that has a resolution of 1600x2560 pixels. It is powered by a Core i9 processor and it comes with 64GB of RAM. The Dell Alienware m16 packs 4TB of SSD storage. Graphics are powered by Nvidia GeForce RTX 4090.
How much RAM and storage do Alienware X14 R2 gaming laptops offer?
Alienware X14 R2 gaming laptops offer up to 32GB RAM and 1TB SSD storage.