Computex, one of the world's premier tech conventions, is set to return in 2021, embracing a fully virtual format amidst the ongoing COVID-19 pandemic. This decision mirrors the virtual approach adopted by other major tech events, such as the Consumer Electronics Show (CES), in light of the pandemic's impact on travel and in-person gatherings.
The virtual Computex 2021 will span the entire month of June, a departure from its traditional format of taking place within the first week of June. This extended timeframe aims to accommodate the global audience and provide a more flexible and accessible experience for attendees.



Last year, Computex 2020 was initially postponed from June to September due to the pandemic's escalating situation. However, with the pandemic persisting, the event was ultimately canceled. This year, however, the organizers are committed to delivering a robust virtual experience, ensuring that Computex 2021 continues to serve as a premier platform for showcasing the latest technological advancements.
Computex 2021 Adapts to the Pandemic with a Virtual Format and Extended Schedule
In response to the ongoing COVID-19 pandemic and the associated travel restrictions, Computex 2021 will be held entirely virtually, marking a departure from its traditional in-person format. This decision aligns with the virtual approaches adopted by other major tech events, such as the Consumer Electronics Show (CES), ensuring the event's continuity and accessibility during these challenging times.
The virtual Computex 2021 will span the entire month of June, from May 31st to June 30th, extending its reach and providing a more flexible experience for attendees worldwide. This extended timeframe will accommodate a broader range of time zones and allow participants to engage with the event at their convenience.
Tech Announcements and Products Launch
Despite the virtual format, Computex 2021 promises an exciting lineup of tech announcements and product launches from industry leaders such as Intel, AMD, NVIDIA, and many more. Participants can expect to witness the unveiling of cutting-edge technologies, innovative products, and groundbreaking advancements shaping the future of the tech landscape.
The entire event will be accessible through live streams and on-demand content hosted on the event's official website. This digital platform will provide attendees with a comprehensive experience, allowing them to explore the event's offerings, engage with exhibitors, and stay up-to-date on the latest tech trends.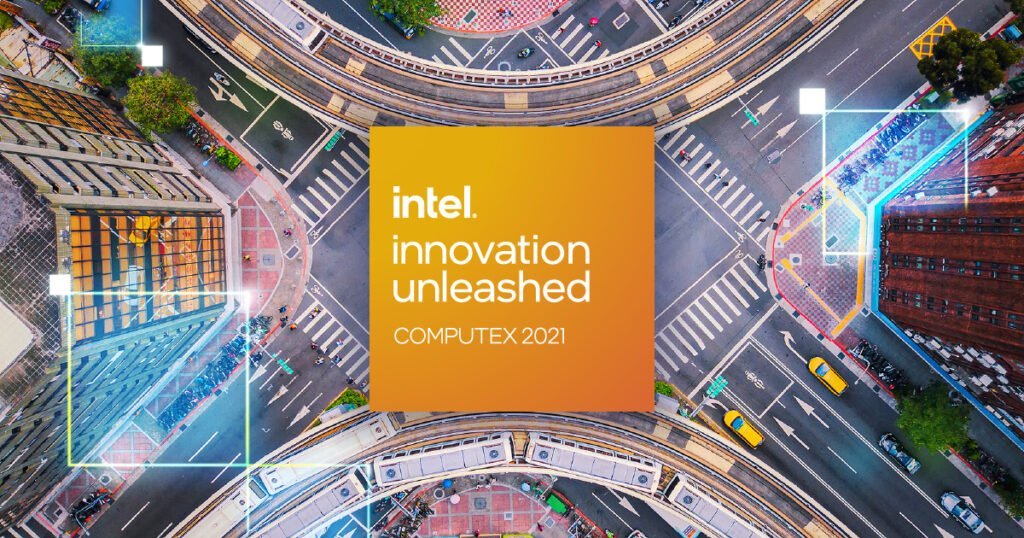 Intel at Computex 2021
Following the recent launch of its groundbreaking 11th Gen Intel Core H-Series CPUs, Intel is gearing up for an impressive showcase at the upcoming Computex 2021 virtual event. Riding high on the success of its latest processors, Intel is likely to unveil a plethora of new products and advancements. Thus, further solidifying its position at the forefront of the semiconductor industry.



Rumors suggest that Intel may reveal its next-generation HEDT/Core X-Series processors, showcasing its continued commitment to delivering high-end computing solutions for enthusiasts and professionals alike. Additionally, Intel could potentially unveil its own series of discrete graphics, marking a significant step forward in the company's graphics capabilities.
12th Gen Intel Alder Lake CPUs
While the launch or preview of 12th Gen Intel Alder Lake CPUs remains a possibility. It is less likely given the recent release of the 11th Gen lineup. However, Intel's track record of innovation suggests that surprises are always in store. Furthermore, the company may have unexpected announcements in the works.
Regardless of the specific products, Intel's presence at Computex 2021 is sure to be a major highlight of the event. The company's commitment to pushing the boundaries of technology is evident, and attendees can anticipate a showcase of groundbreaking innovations that will shape the future of computing.
AMD at Computex 2021
AMD continues to solidify its position as a leading CPU manufacturer. The company is planning to unveil an array of exciting new products at the upcoming Computex 2021 virtual event. While 2021 may not officially mark AMD's reign as the undisputed king of CPUs. The company' will continue in innovation and product releases are undoubtedly gaining significant traction in the market.
At the forefront of AMD's Computex 2021 showcase is likely to be the company's next generation of Ryzen processors. These processors are powered by the groundbreaking Zen 4 architecture. These processors promise to deliver enhanced performance and efficiency, further cementing AMD's position as a leader in CPU innovation.
With next-gen Ryzen processors, AMD is also planning to launch new APUs, combining powerful CPUs with integrated graphics. These APUs are capable to cater to a wide range of users. These are available for mainstream consumers to enthusiasts seeking a balance between performance and affordability.
New Graphics Card expected
Expanding its graphics card portfolio, AMD is likely to introduce affordable RX 6000 Series graphics cards. The event could potentially feature the RDNA 2 architecture. These cards aim to bring high-performance graphics to a broader audience. Thus, making them more accessible to budget-conscious gamers and users seeking an upgrade from integrated graphics.
For those seeking the ultimate in computing power, AMD may also unveil new Ryzen high-end Threadripper chips. The company will aim at targeting enthusiasts and professionals with demanding workloads. These processors can offer extreme performance and multi-threading capabilities. Thus, making them ideal for tasks such as content creation, scientific computing, and engineering simulations.
AMD's presence at Computex 2021 is sure to be a significant highlight of the event. Thus, showcasing the company's unwavering commitment to innovation and its dedication to providing cutting-edge computing solutions for a wide range of users.
Nvidia at Computex 2021
Nvidia enthusiasts are eagerly waiting the upcoming Computex 2021 virtual event. At this annual event, the company is likely to unveil a host of exciting new products and advancements. Following the success of its current-gen GeForce RTX 30-series "Ampere" cards. Nvidia is planning to introduce the highly anticipated GeForce RTX 3080 Ti graphics card. Thus, promising a significant boost in performance and pushing the boundaries of gaming capabilities.
In addition to the RTX 3080 Ti launch, Nvidia has teased the possibility of previewing the RTX 3070 Ti. Thus, further expanding its lineup of high-performance graphics cards. Rumors suggest that the company may also introduce alternative versions of existing RTX cards with varying memory speeds and amounts. Thus, catering to a wider range of user needs and budgets.
Beyond its gaming focus, Nvidia is also likely to address its advancements in AI, automotive, and machine learning. The company's continued investment in these areas highlights its commitment to shaping the future of technology. It also showcase their dedication to solving complex problems across various industries.
ARM at Computex 2021
ARM's CEO, Simon Segars, and other executives will take center stage at Computex 2021 on June 2nd. The keynote address is titled "Accelerating Ubiquitous Intelligence." During this keynote, ARM is likely to unveil its vision for the future of computing. Thus, emphasizing the pervasive role of intelligent devices and technologies in shaping our lives.
ARM is unlikely to announce any specific product launches at the event. The company's presence will undoubtedly generate excitement and anticipation among industry observers and technology enthusiasts alike. ARM's leadership in the semiconductor industry and its commitment to fostering a ubiquitous intelligent ecosystem. It continues to drive innovation and shape the trajectory of computing.
Qualcomm at Computex 2021
Alongside ARM's keynote, Qualcomm is likely to make significant announcements at Computex 2021. The chipset makers could be revealing new ARM-based chipsets that will power the next generation of mobile devices. These announcements are likely to further solidify Qualcomm's position as a leading innovator in the mobile semiconductor industry.
The event is also likely to feature a showcase of new laptops from various manufacturers. It will highlight the latest advancements in laptop design, performance, and connectivity. Attendees can anticipate discussions and demonstrations of cutting-edge technologies. These includes PCI Express 4.0 SSDs and Thunderbolt 4. These technologies will enhance laptop performance and user experiences.
Overall, Computex 2021 promises to be an exciting platform for ARM, Qualcomm, and other leading tech companies. At this annual event, these companies can showcase their latest innovations and advancements. Thus, shaping the future of computing and driving the adoption of intelligent technologies across various industries. Also Read: Intel 11th Gen Tiger Lake H-series processors launched, to focus towards gamers and professionals