After giving tough competition to Qualcomm in budget segment, mid-range segment and upper-mid range segment. The smartphone chipset maker, MediaTek is all set to beat the Qualcomm in premium smartphone segment. To take on Qualcomm, this time MediaTek has announced the world's first 4nm chipset with the name of Dimensity 9000 5G mobile processor. The Taiwanese company claims that the latest offering is much more powerful than the current offering.
MediaTek 4nm processor: Dimensity 9000
The all-new MediaTek Dimensity 9000 5G will give direct competition to Qualcomm's Snapdragon 898 and Samsung's Exynos 2200 processor. Moreover, MediaTek has also confirmed that this chipset will be the world's first ever chipset to be manufactured on 4nm fabrication process. The latest 5G processor is built on TSMC's (Taiwan Semiconductor Manufacturing Company) 4nm process. Additionally, the company also claims that this chipset will bring incremental improvements in heating and speeds.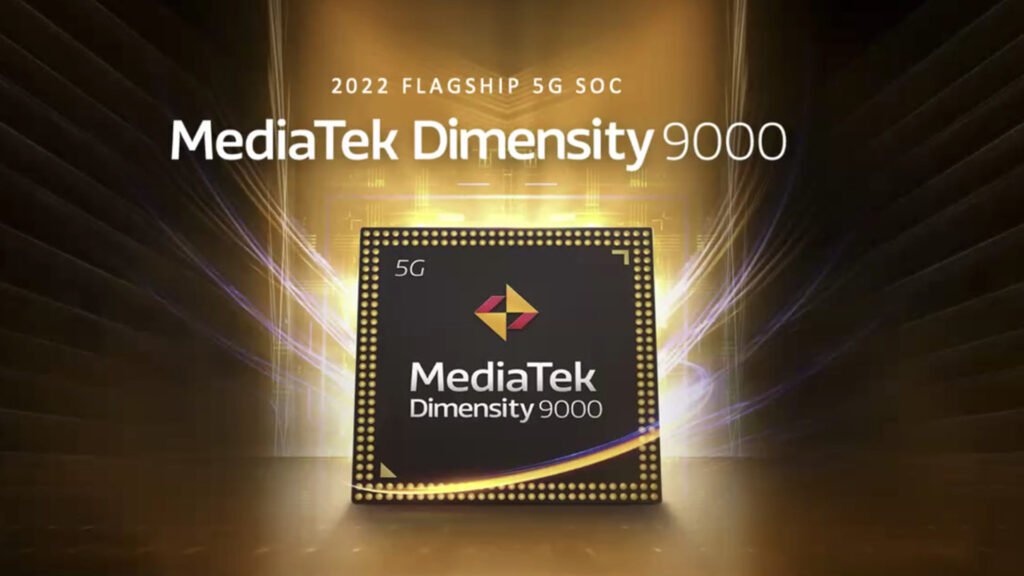 The latest MediaTek processor comes as the company's new flagship processor. MediaTek Dimensity 9000 5G will power the upper mid-range and premium segment smartphones. It uses a Cortex-X2 core which is clocked at up to 3.05GHz. With the launch of Dimensity 9000 5G, MediaTek becomes the world's first smartphone chipset maker to incorporate the Bluetooth 5.3 technology.
MediaTek Dimensity 9000 5G: Specifications
The all-new MediaTek Dimensity 9000 features ARM's new v9 CPU cores. Here, one ARM Cortex-X2 core is clocked at 3.05GHz. Three ARM Cortex-A710 CPU cores are clocked at 2.85GHz and four ARM Cortex-A510 CPU cores are clocked at 1.8GHz. MediaTek claims that the all-new ARM Cortex-X2 core can offer a speed boost of 35% on the latest processor. Additionally, it will also bring improvements in efficiency over its predecessor by 37%.
MediaTek vs Snapdragon vs Samsung latest processor:
To recall, the Cortex-X1 XPU core was found on Exynos 2100 and the Snapdragon 888 SoC. The latest processor comes with TSMC's 4nm process. It uses ARM V9 architecture which is a direct successor to the ARM V8. The all-new MediaTek Dimensity 9000 processor has 8MB of L3 Cache and 6MB of Systm-level cache (SLC). To recall, Qualcomm's current flagship Snapdragon 888 has the 4MB of L3 Cache and 3MB of System-level cache (SLC).
As for the graphics, the MediaTek Dimensity 9000 5G comes with a 10-core ARM Mali-G710 GPU. Moreover, MediaTek is flaunting with the performance of this latest Dimensity processor. The Taiwanese company claims that this GPU will bring about 35% performance boost. Additionally, it will be 60% more power-efficient than the Qualcomm Snapdragon 888's Adreno GPU. Also Read – Qualcomm Snapdragon 888 vs MediaTek Dimensity 2000: Which is more powerful?
During the launch event, MediaTek even showed a slide to showcase that Dimensity 9000's GPU performance is slightly better than Apple's A15 Bionic chipset. To recall, the Apple's A15 Bionic is the world's current best chipset for smartphone graphic performance. Additionally, the Taiwanese tech giant is also launching a raytracing SDK. This will help the game developers to add new visual techniques to their Android games.
Regarding the displays, the MediaTek processor supports with up to 180Hz refresh rate at Full HD+ resolution. It will support a 144Hz refresh rate for QHD+ resolution. The latest chipset also comes with hexa-core APU (Accelerated Processing Unit) which includes four performance and two efficiency cores. MediaTek promises up to 4x performance over the previous generation.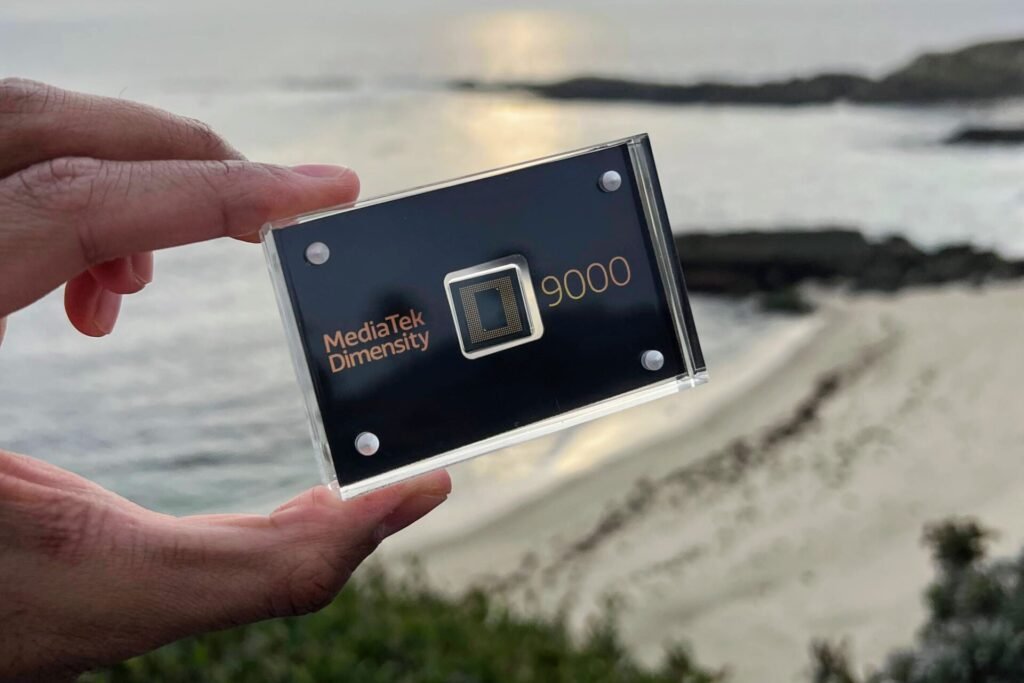 The MediaTek 9000 processor brings in triple ISP (Image-Signal Processor) design. This will add up to its capabilities like to capture 4K HDR video on all three cameras simultaneously. Additionally, it can also handle three 32MP cameras. Moreover, this is the world's first ISP capable of shooting 320MP still images. Additionally, it also has a "Super Night Video Recording" for recording videos at night.
The latest MediaTek processor also comes with support for sub-6GHz and mmWave 5G. For connectivity, it gets Bluetooth v5.3, Wi-Fi 6E and USB Type-C ports. It also gets Wireless Stereo Audio, Beiduo III-B1 GNSS support. Also Read – MediaTek Dimensity 920, Dimensity 810 chips announced with performance upgrade
Smartphones with MediaTek Dimensity 9000
We can expect new flagship smartphones powered by MediaTek Dimensity 9000 5G processor in 2022. These flagship smartphones could also launch by Q1 of 2022. According to reports, the major Android smartphone makers like ASUS, OnePlus, Oppo, Realme, Samsung, Vivo and Xiaomi are testing Dimensity 9000 processor.
Recently, a mysterious Vivo phone scored a whopping score of 1002220 on AnTuTu. As per leaks, this mysterious phone is likely to launch with Dimensity 9000 SoC. To recall, this is a highest AnTuTu score by any Android smartphone till date. Currently, there is no official timeline from MediaTek about the exact arrival of new chipset in the smartphones. Also Read – OnePlus trolls Samsung with its own version of dual screen foldable smartphone