Samsung has officially introduced the Exynos 1280 5G processor. This advanced octa-core processor is capable of 5G connectivity. Moreover, it is already powering several mid-range smartphones such as the Samsung Galaxy A53 and Galaxy M33. In addition to that, the South Korean technology giant is actively promoting these mobile processors. Furthermore, these are capable of their exceptional 5G capabilities and impressive AI features.
Moreover, the technology giant asserts that the Samsung Exynos processor delivers efficient computing and outstanding graphics performance. The chipset comes from Samsung Foundry, incorporating the innovative Fused Multiply-Add (FMA) technology. This cutting-edge technology not only enhances the chipset's power consumption but also improves its battery efficiency. Also, read about the new Samsung AMD GPU and more.
The newest Samsung Exynos 1280 processor is equipped with eight cores, consisting of two ARM Cortex-A78 cores and six Cortex-A55 cores. Notably, this powerful processor supports a maximum camera sensor resolution of up to 108MP, allowing for incredibly high-quality photos. Additionally, it provides an impressive Full-HD+ display resolution and can achieve a refresh rate of up to 120Hz, ensuring smooth and visually captivating user experiences.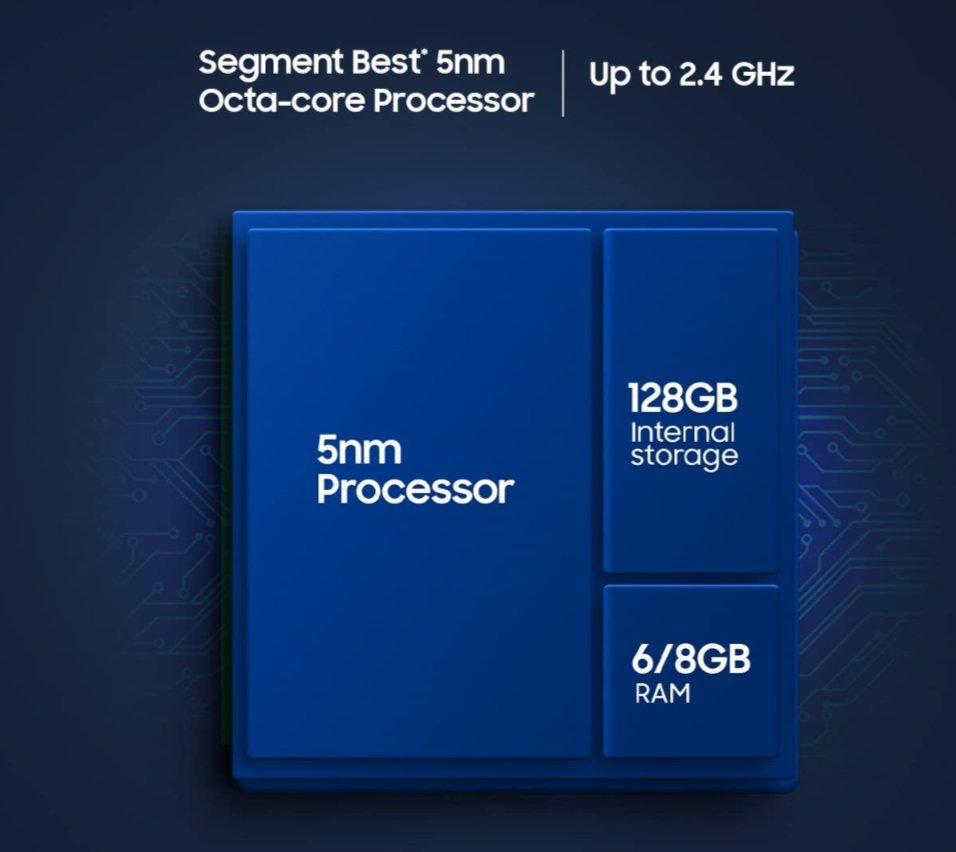 ARM Mali GPU on Samsung processor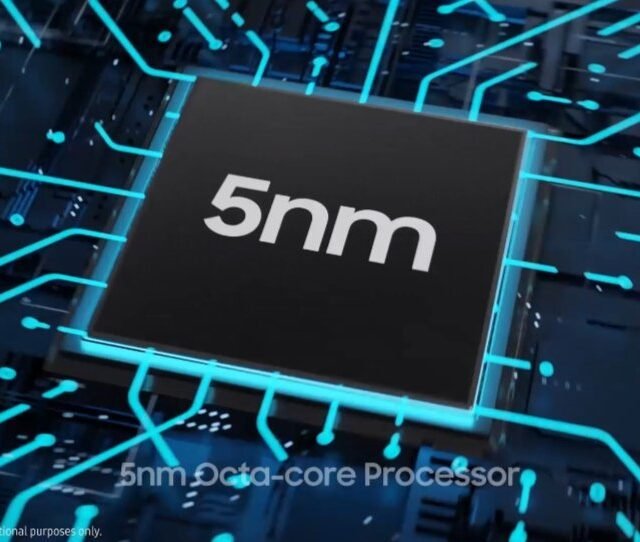 In terms of graphics, the mobile platform also gets Valhall-based ARM Mali-G68 GPU. Meanwhile, Samsung claims that this GPU has been optimized with Fused Multiply-Add (FMA) for power-efficient gaming. Furthermore, this chipset is fabricated on a 5nm EUV process. Additionally, it can offer support for Full-HD+ display resolution and up to 120Hz refresh rate.
NPU on Samsung Exynos Processor
The Neural Processing Unit (NPU) on this octa-core Samsung Exynos 1280 processor can also offer "seamless on-device AI." It can also run up to 4.3 trillion operations per second (TOPS). The South Korean tech giant claims that the chipset can undertake high-quality AI-based functions, including scene segmentation, real-time motion analysis, multi-object surveillance, and others.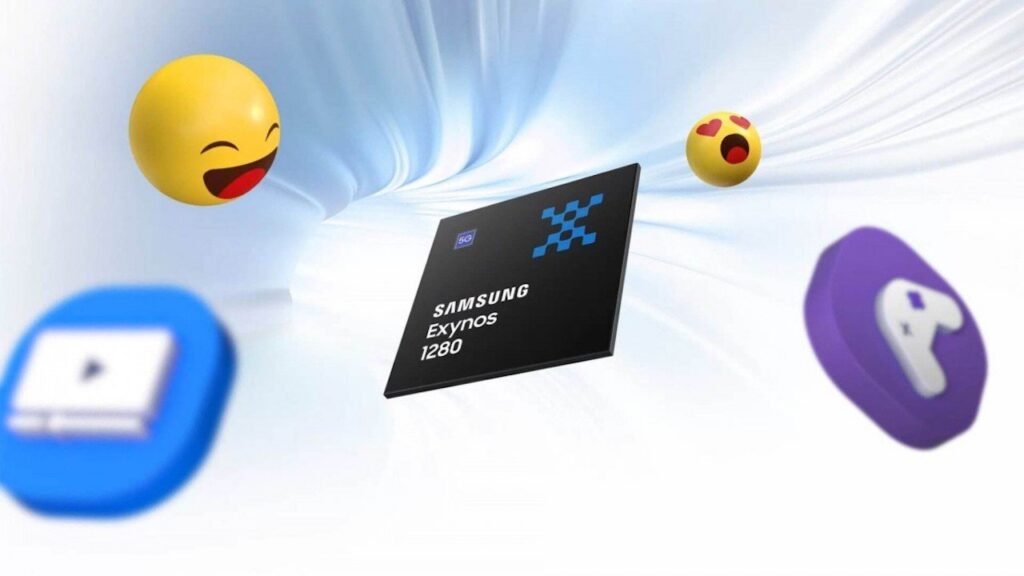 Meanwhile, the Samsung Exynos 1280 chipset offers support for up to 108MP sensors in terms of cameras. Furthermore, Samsung claims that the advanced image signal processor (ISP) allows this chipset to connect simultaneously with up to three input streams. Henceforth, it will support up to a 16MP triple camera setup. Also Read about the first 4nm mobile processor
Furthermore, the latest Samsung Exynos 5G processor will also support multi-frame image processing and electronic image stabilization (EIS) for enhanced image quality. Meanwhile, with multi-frame image processing, Samsung Exynos 1280 SoC produces more precise images with less noise and sharp details. For video recording, this processor also supports 4K video recording at 30fps.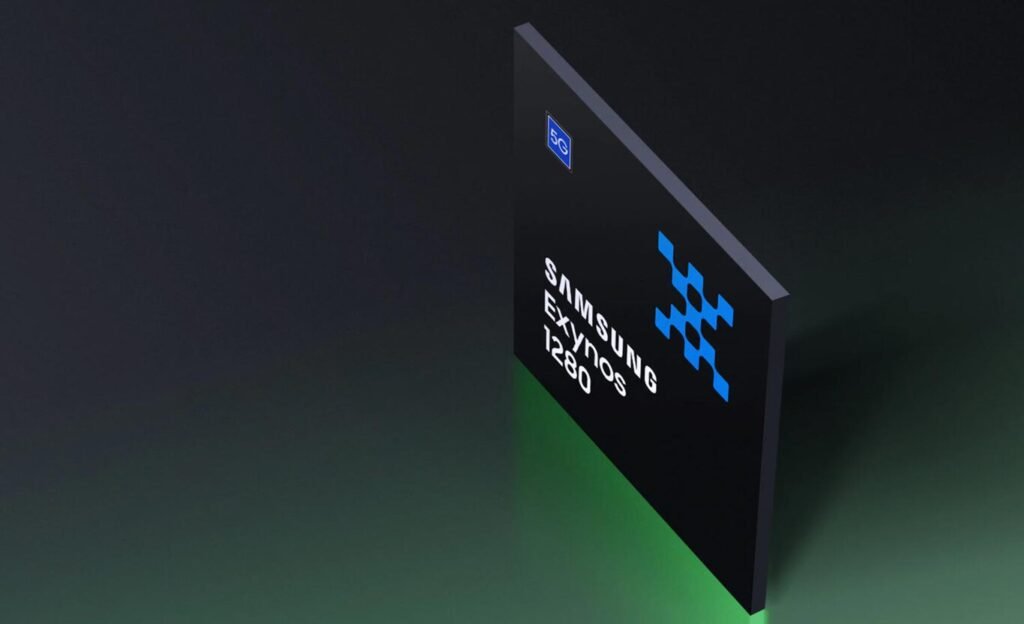 Samsung Exynos 1280 processor also comes with a built-in modem, and it will offer connectivity options to both sub-6GHz and mmWave 5G and 2G GSM/CDMA, 3G WCDMA, TD-6GHz. Moreover, this chipset will also support downlink and uplink speeds of up to 2.55Gbps and 1.28Gbps. The latest Exynos SoC supports dual-band Wi-Fi 802.11 ac, Bluetooth v5.2, and FM Radio.
Samsung Exynos 1280 Processor: What's New?
| No | Features | What's New? |
| --- | --- | --- |
| 1 | Display | Full-HD+ @120Hz |
| 2 | Memory | LPDDR4X |
| 3 | Storage | UFS 2.2 |
| 4 | Fabrication | 5nm EUV Process |
| 5 | CPU | 64-bit CPU with Two Cortex-A78 @2.4GHz + Six Cortex-A55 @ 2GHz |
| 6 | GPU | ARM Mali-G68 |
| 7 | AI Engine | AI Engine with NPU |
| 8 | Connectivity | 5G NR Sub-6GHz + 5G NR mmWave 1, 2.55 Gbps DL, 1.28 Gbps UL, global 5G multi-SIM |
| 9 | Wi-Fi | WiFi 802.11 ac MIMO with Dual-Band (2.4/5G) |
| 10 | Camera | Up to 108MP single camera, up to 16MP triple camera, 4K video recording and playback @ 30fps Also Read about MediaTek Dimensity 1200 smartphone manufacturer |
| 11 | Other Features | Bluetooth 5.2, FM Radio Rx, Quad-constellation multi-signal for L1 and L5 GNSS |