As per sources, Samsung has recently launched all new Galaxy Book Go Laptop. These laptops comes powered by Qualcomm Snapdragon chipset. According to reports, now, the company is planning to make a switch from Snapdragon chipset to its own Exynos chipset. Some industry sources claims that the South Korean tech giant is currently preparing a powerful new Exynos processor. The Samsung Exynos chipset are likely to come with company's laptops in second half of the year. Additionally, the latest chip could power both smartphones and PCs. This report is shared by KED Global.
Samsung Exynos 2200 SoC in Making:
According to KED Global's report, the upcoming Exynos chipset will launch under the name of Exynos 2200. This chip will be designed and manufactured using 5nm manufacturing process. As per the report, the chipset is likely to come pair with AMD Radeon GPU. This GPU will help in delivering high-class graphic performance. To recall, Samsung and AMD had earlier announced their partnership to develop upcoming chipsets. Additionally, Both companies had already confirm that the products using the new Samsung Exynos chips will not overlap with the ones using AMD chips.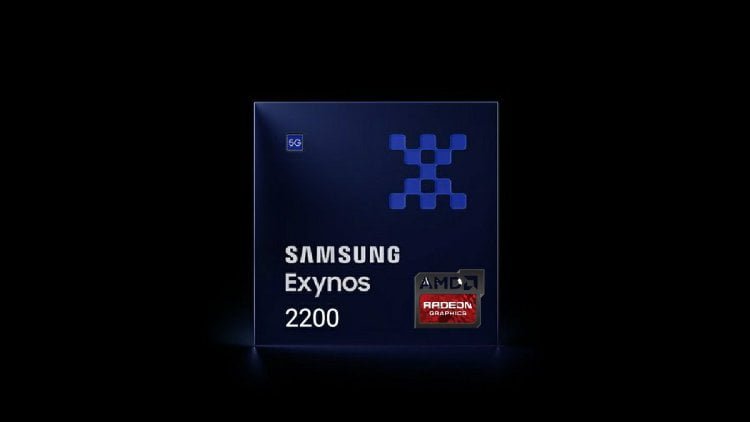 Samsung joins hands with AMD:
Keep in mind, AMD chips are already in use in many PCs and laptops. This possibly could have caused both the companies to sign an additional agreement. Also, The upcoming Exynos 2200 chipset could launch in second half of 2021. Beside, laptops and PCs, the latest chipset is likely to even power the Samsung Galaxy tablets and smartphones. The all new Samsung Exynos chip will support both Windows and Android operating systems.



Meanwhile, The KED Global took an unnamed source from the company, who claims that the new Exynos 2200 SoC could offer an improved functions including an out of the world computing power and battery efficiency. All this will be possible with the help of 5nm process technology. Also, Samsung will become the first modern Windows laptop manufacturers. This will be possible with the launch of this new chipset along with the laptop.
The South Korean company will become the first company to launch its own processor that will power its own laptops. However, Apple has already done this with its M1 chipset. The all new alleged Samsung Exynos 2200 SoC will compete against the Qualcomm Snapdragon 8cx Gen 2 SoCs. The Snapdragon 8cx Gen 2 SoCs features Kryo 495 CPU cores. On the other hand, the Exynos 2200 chipset utilize ARM Cortex designs. Also Read: Samsung Galaxy S20 FE 4G with Snapdragon 865