Last year, OnePlus cofounder Carl Pei, started his own new venture in form of Nothing. With the launch of this new venture, Pei announce that the company will mainly focus on audio products. Now, According to leaks, the audio based company is planning to launch its first audio product this summer, to be call Nothing Ear 1. Since the summer has arrived, therefore we can expect the company to launch its first audio product next month. But, we don't have any official information about Nothing earbuds release date. The first audio product will be launching in form of earbuds and will be called as Nothing Ear 1. According to reports, Nothing has officially announced that the company is planning for the arrival of its first audio product in form of earbuds. The company also claims that the launch is scheduled for June. However, the company did not reveal the exact launch date for the upcoming TWS earbuds.
Nothing Ear 1 officially coming this June:
Carl Pei has reveal some details about these upcoming Nothing TWS earbuds. He also shared his journey with this new venture via a blog post. The all new Nothing Ear 1 is likely to come with a transparent look, which will offer an iconic form factor and refined functionality. For the time begin, the company did not want to reveal much details about the design of these upcoming Ear 1 TWS earbuds. The company is trying to create more suspense and further fuel people's anticipation. This makes the device stands out with features and specifications.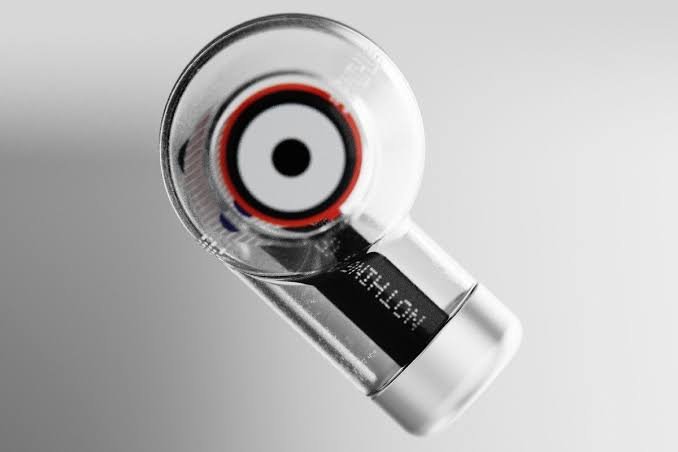 To recall, the company did unveil its Concept 1 back in March. Its design gives us an idea about how the audio product could look like. The teaser showcase a transparent and tiny tobacco pipe-shaped earbud with a very small stem. The all new design also provides a look at the internals of the product. Since, the all new Nothing Ear 1 is mention with transparent design. Therefore, we can expect the Ear 1 to carry forward the design factor from Concept 1 which was unveil by the company earlier this year.
Beside details about Nothing Ear 1, The post from the company also hints at Nothing's vision. In the post the company mentions Its mission is "to remove barriers between people and technology to create a seamless digital future that looks, lives, and feels like nothing.". The post also gives us details about why the company choose audio products over others. The company aims to make a difference in audio market. They wants to deliver design and value-focused product in form of Nothing Ear 1. Also Read: MIUI 13 Update release for limited Xiaomi smartphones on June 25
Nothing's Journey:
To recall, Nothing was launch in October last year by Carl Pei. As Carl Pei wants to start a new venture with fresh beginning. However, his idea got official in January this year. Earlier, Nothing also acquire Essential, which was a mobile phone brand launched by Android co-creator Andy Rubin. However, as for now, we don't know what role will Andy Rubin's company will play in Pei's new venture. According to recent reports, the company could launch more smart and connected products for consumers in coming months after launching Nothing Ear 1. But for now, we have to wait for Nothing Ear Audio gadget, which could launch in next month. Also Read – Nothing Ear 1 will be Flipkart exclusive in India