Apple might bring an iPad with OLED display by 2024. This OLED display will be provided by the South Korean tech giant, Samsung. The news is confirmed by The Elec. According to the report from The Elec, Samsung is reportedly working on developing necessary equipment for an OLED panel. This Samsung OLED panel will be use by Apple for its upcoming iPad series. The report further suggests that the Cupertino based tech giant will need to make a big enough order to make this project financially viable.
Apple Samsung collaboration:
In his report, The Elec adds that in 2021, both Apple and Samsung were working together to create a 10.86-inch OLED display panel. Although, later in the third quarter, the work on this display was suddenly put on halt. While explaining the main reason behind this halt. The Elec states that Apple was asking for the panels with "two stack tandem structure". But this project was getting too expensive for Samsung to execute. Hence, Samsung was not ready to manufacture enough OLED panels at the offer price.
New collaboration between Samsung and Apple:
Now, it is the second time, when both Apple and Samsung are collaborating with each other. If Apple will be placing "large enough order", the South Korean tech giant will be able to finalize its expenditure by the second quarter of 2022. Later, the ordering of the necessary equipment will take place during the third quarter. The equipment will deliver to Samsung by the beginning of 2023. Only after this, Samsung could manufacture display that are meant for 2024 OLED iPad.
Samsung working on OLED display panel:
The report further suggests that the South Korean tech giant is working on expanding its Gen 8.5 IT OLED display panels. Samsung will offer the same technology that Apple wants at the given price. However, this many need new machinery to do so. The panels are too expensive with Samsung's current Gen 5.5 and Gen 6 substrates. Because there aren't enough units cut out for each substrate, this happens.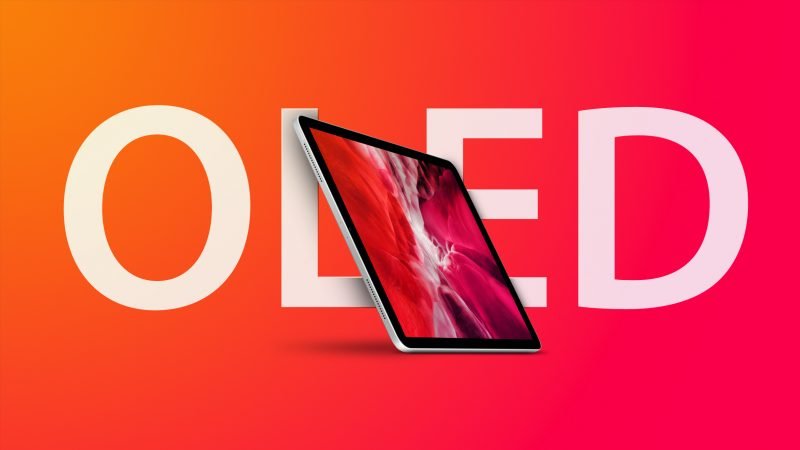 In another report, a source told The Elec, "The South Korean display panel maker's development of a vertical deposition machine, in collaboration with Japan's Ulvac, for use in Gen 8.5 IT OLED panel that started last year was ongoing as of January 2022. The equipment, along with fine metal masks (FMM) is useful for depositing organic materials precisely on the substrate. It is a key technology require to commercialize Gen 8.5 IT OLED panels".
Apple working on bigger OLED panels:
The launch of the 2024 OLED screen-based iPad mainly depends on whether Apple will be able to make big enough order this time to Samsung. Although, the Cupertino tech giant could also opt to go with panels from another display provider. Also Read – Apple iPad, iPad Mini with improved display, newer CPU launched in India
Beside Samsung recent rumours suggests that Apple is also reportedly working with BOE. Apple's Cupertino headquarters could be working on bigger OLED display panels for Macs and iPads. To recall, BOE has recently converted its factory. Now, BOE can manufacture OLED displays that are up to 15-inch in size.
Apple could bring Macs and iPads with OLED panels?
At this time while writing, Apple has been using these OLED panels on number of its devices. These include the iPhones, the Apple Watch and others. Apple's Mac and iPad, on the other hand, have an LCD and a mini-LED display. Now, there are multiple rumours across the internet that suggests that Apple wants to upgrade. This means that Apple is planning to bring OLED display panel for its devices like Macs and iPad.



Currently, Apple iPad iPro is the latest available iPad model in India. Although, this technology may still take few years to come in reality. This is mainly because of the high cost of OLED display panels. In future, we have to wait and watch for news if Apple will make enough big purchase from Samsung