Xiaomi is currently busy in distributing the MIUI 12.5 update to several smartphones across global markets. Now, the company is planning to release MIUI 13 for Chinese market. According to some rumours, Xiaomi is planning to release the latest MIUI 13 by the end of next month. Also, the company has confirm the release date to be June 25. Rumours also share the MIUI 13 update device list that will be eligible to receive this latest version.
Sources in China claims that the MIUI 13 update release date has been already leaked. According to leaks, the new version of MIUI is likely to launch on June 25. However, the latest version will be released for limited number of devices. These eligible devices can get their MIUI 13 update download starting from June 25. This clarifies that Xiaomi will provide upto only three years of software updates.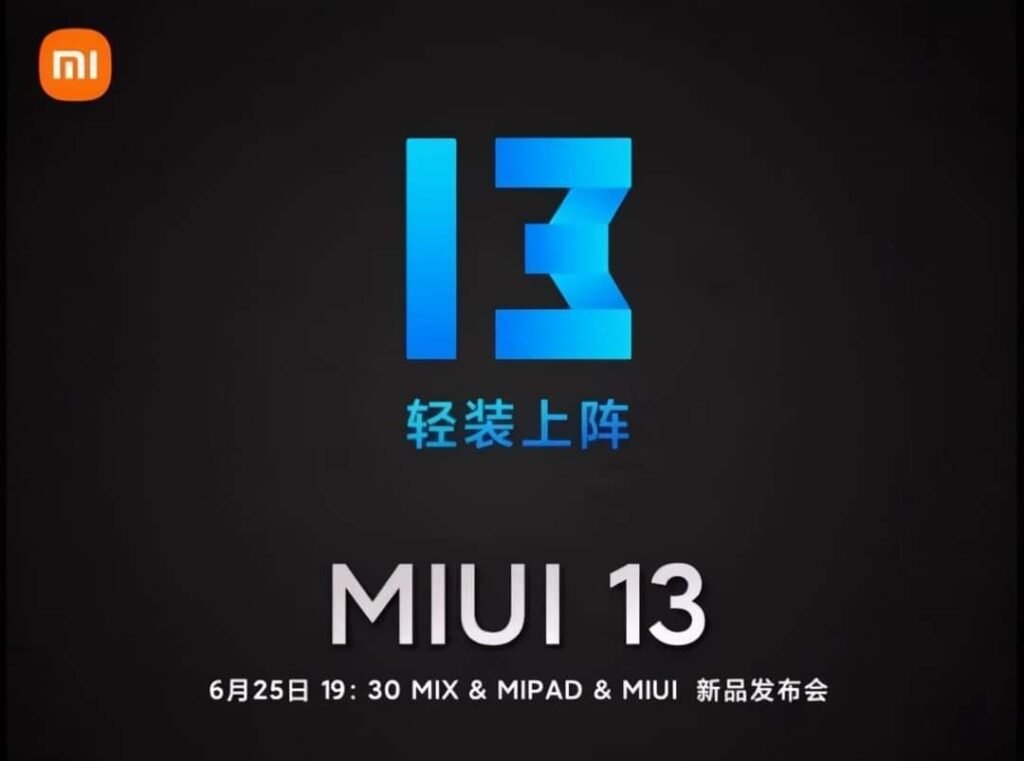 MIUI 13 update to launch in June:
Currently, there is no information about new features coming on MIUI 13 update. Based on Xiaomi's track record, we can expect a major design overhaul in terms of interface. Also, we can expect several new multitasking features. Keep in mind, Xiaomi takes loads of inspiration from Apple's iOS. Rumour claims that Xiaomi might also bring some privacy-related upgrades. According to reports, Xiaomi could release MIUI 13 initially for its flagship Mi 11 series smartphone. This means that Xiaomi Mi 11 series can get MIUI 13 update download (early access). The second smartphone to receive this update will be last year's Mi 10 series smartphone.
Redmi Note 7 and Note 8 misses out:
However, smartphones like Redmi Note 7 and Redmi Note 8 are likely to miss out on the MIUI 13 update list of devices. To recall, both of these Redmi devices were launch in 2018. Earlier, Xiaomi used to support its smartphones for upto four years with MIUI updates. Also, Recently released MIUI 12.5 update comes with several enhancements. The current version is yet to release on many smartphones in India. If MIUI 13 releases in June, then expect the company to take over a year to distribute them to mass market models across the globe. Also Read: Redmi Note 10S India launch date confirm, Packaging box teased
Redmi Note 10S launch in India:
Beside this MIUI 13 update, Currently, Xiaomi is planning to launch the all new Xiaomi Redmi Note 10S smartphone in India markets. The smartphone will be launching this week in India. The all new Redmi Note 10S smartphone is likely to be power by MediaTek Helio G95 chipset. For cameras, the smartphone may feature 64-MP main camera setup. Also, the smartphone could launch with latest MIUI 12.5 update. This MIUI 12.5 will be based on Android 11 OS out of the box. The Redmi Note 10S price is likely to be higher than the Redmi Note 10 smartphone.