Spotify is one of the most popular music app around the world. Now, Spotify is adding support for regional languages in many countries. In India, Spotify has recently released a new update for the support of regional languages. The app will now support 12 Indian languages. These regional languages will include Bengali, Bhojpuri, Gujarati, Hindi, Kannada, Malayalam, Marathi, Odia, Punjabi, Tamil, Telugu and Urdu.
Spotify has added support for 12 Indian languages for the mobile app. With this update, the music streaming service now supports a total of 62 languages for the apphttps://t.co/pLFnu0zPPG

— Gadgets 360 (@Gadgets360) March 12, 2021
Spotify app and it's new update:
Therefore, It will allow users to change the Spotify app UI based on their personal preferences. To recall, all these regional languages were already available in the web client of the company. Now, these languages have been added to mobile app on both iOS and Android platform. Although, these language settings do not have any individual toggle within the app. But, instead it can be accessed through the system settings. This means that users can change the language settings even without accessing the app. Here, users can change the language settings on their device by accessing the Android/iOS Settings panel. But, this setting change will reflect the language change on whole system UI.
Spotify supports International Languages:
Last month, via an online stream, The company announced support for 36 International languages which includes Afrikaans, Amharic, Croatian, Slovak and more for its mobile app platform. These 36 languages also includes 12 Indian regional languages. The company also states that with these additional languages support, The Spotify app will be more accessible to listeners from all around the world. With this update, the count for supported languages has increased to 62 languages. Out of these 62 languages, English language plays a prime role.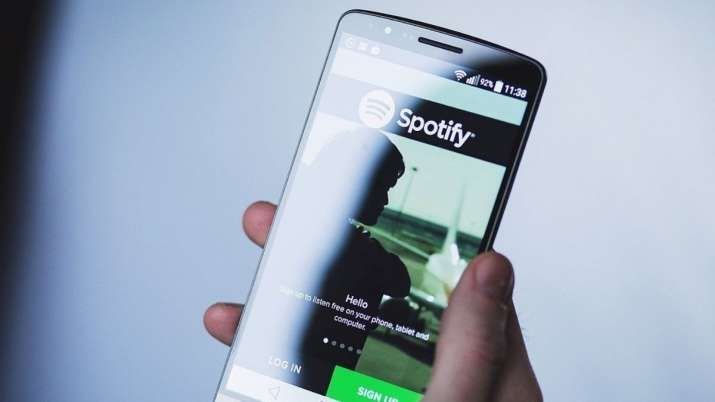 Additionally on Stream On Event, the company also announced that it will be expanding its services across 85 new markets. These markets may include countries from Asia, Africa, Caribbean, Europe and Latin America. To recall, The Spotify app was launched in India back in February 2019. Ever since its launch, the app has seen a significant growth in the country. Also Read: Google Play Music app user should transfer their data to YouTube Music
Till October 2019, Spotify has seen a hike of 30% in its Indian user base within a quarter. As per records, the Spotify service includes over 345 million monthly active users. Additionally, there exists over 155 million paid subscribers from all around the world. The company is likely to expand it's Sound Up initiative to represent under represented podcasters.
Spotify: Price in India
To recall, Spotify is a premium music app. It's one time premium plans starts from as low as Rs 7 per day and Rs 25 per week. Additionally, Spotify also provides free subscription for a month on individual, duo and premium plans. The pricing for individual plans starts from Rs 119, the duo plan starts from Rs 149 only. The premium plan starts from Rs 179 only. Also, the individual plan supports 1 account. The Duo plan supports 2 accounts and the premium plan can support upto 6 accounts respectively.