MediaTek organize it's 8th MediaTek Technology Diaries Virtual Session. During this session, the tech company launch its flagship Dimensity 1200 SoC in India. The latest processor Dimensity 1200, along with Dimensity 1100, will succeed the Dimensity 1000 Plus SoC. To recall, both Dimensity 1100 and Dimensity 1000 Plus SoC already launched in global market in early 2021. This latest Dimensity 1200 SoC will be powering the upcoming flagship smartphones from different brands. During the launch event, MediaTek also reveals that Realme will be the first brand to launch a smartphone powered by MediaTek Dimensity 1200 chipset in India.
MediaTek Dimensity 1200: Official Specifications
The all new MediaTek Dimensity 1200 chipset comes as the company's flagship octa-core processor. The processor is built on 6nm manufacturing process. This processor will feature an "Ultra" ARM Cortex A78 core which is clocked at 3GHz. This is accompanied by three Super ARM Cortex A78 cores which are clocked at 2.6GHz and four ARM Cortex A55 cores clocked at 2GHz. The chipset manufacturing company claims that the latest chipset can provide upto 22% higher CPU performance. This chipset is 25% more efficient compared to its predecessor.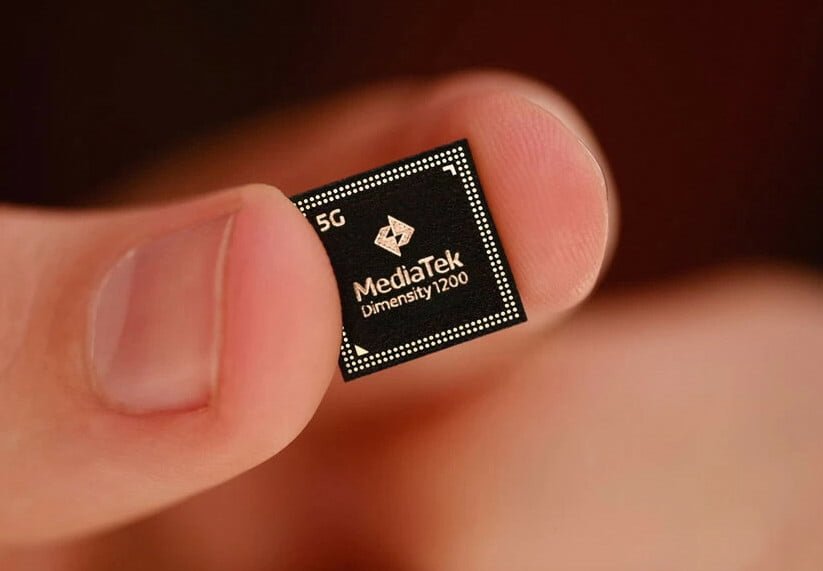 MediaTek Dimensity 1200: Official Features
The Dimensity 1200 chipset comes paired with ARM Mali G77 MC9 GPU along with a six core MediaTek APU 3.0. Additionally, the chipset comes with MediaTek's own HyperEngine 3.0 gaming technology. The company claims that this will enhance the gaming experience with wireless audio and ray-tracking abilities. As for the connectivity, the Dimensity 1200 chipset comes with an integrated 5G modem. This 5G modem comes with company's own 5G UltraSave technology.
MediaTek Dimensity 1200: Storage and Camera details
The latest processor also supports dual SIM 5G. It comes with other features like HSR mode, Elevator mode. It also has received certification from TUV Rheinland for its 5G performance. Other connectivity options include Wi-Fi 6 support, Bluetooth 5.2 support. The processor also provides support for UFS 3.1 storage, LPDDR4X RAM. This processor can also power full HD+ display along with 168Hz refresh rate. For cameras, the Dimensity 1200 Chipset support 200-MP cameras, 4K HDR video recording and much more.
MediaTek Official Statement:
According to Anku Jain, the Managing Director of MediaTek India, the all new MediaTek Dimensity 1200 SoC mainly focuses on 5G Connectivity and commitment to deliver compelling technologies. This processor will allow OEMs to build some excellent competitive products. These products will provide premium and some incredible experience. This new processor is launching in India as new beginning of the smartphone segment with some flagship features. Also Read: MediaTek Dimensity 700 5G chipset to debut in India with Realme 5G smartphone
The latest MediaTek Dimensity 1200 SoC will provide ultimate processing technology, better cameras, AI features, gaming and other connectivity enhancements. This ultimate flagship 5G chipset, Dimensity 1200 will take the user experience to next level. It will provide enhance experience in terms of camera, AI, processing speed and much more. The company officials are expecting more OEMs to launch their upcoming smartphones with MediaTek Dimensity 1200 SoC.
Realme to launch first Dimensity 1200 powering smartphone:
At the launch event, the Realme CEO Madhav Sheth announce that their company will be the first brand to launch a smartphone with MediaTek Dimensity 1200 chipset in India. Although, he did not reveal the name of the smartphone to launch with this processor. According to reports, the Realme GT Neo will be first smartphone in India to launch with MediaTek Dimensity 1200 SoC. Earlier also, Realme confirm that the company is looking to launch its next flagship smartphone in India in May.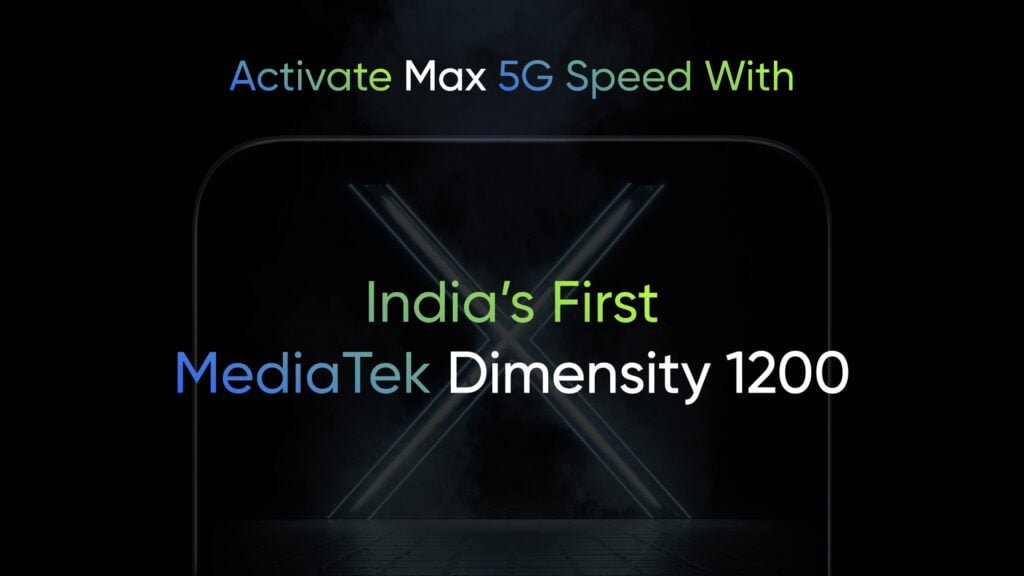 Madhav Sheth also confirms that the brand is also planning to launch new TWS earphones, smart TVs in India. These products will be power by MediaTek Chipsets. To recall, MediaTek and Realme has joined hands since the launch of Realme 1 in 2018. Also, The Realme 1 was power by MediaTek Helio P60 SoC. Last week, MediaTek launch Dimensity 700 chipset in India. Realme will be the first brand to launch the first smartphone with Dimensity 700 SoC in India.