American Chipmaker Qualcomm is proud to launch its 5G solutions including the new 5G modem Snapdragon X65. Beside the new modem, The company also showcase a next-generation RF Front End (RFFE) solution for high-performance 5G smartphones, and a Fixed 5G Wireless Access (FWA) platform Gen 2. As the biggest announcement, the Snapdragon X65 5G modem will come with the latest 5G-enabled premium smartphones.
The company said the Snapdragon X65 modem is the next level jump in 5G technology since its first modem-RF module. Qualcomm says the current modem can achieve the super fast fiber-like 5G speeds currently available. The modem will utilize the best of available network flexibility, capacity and coverage space.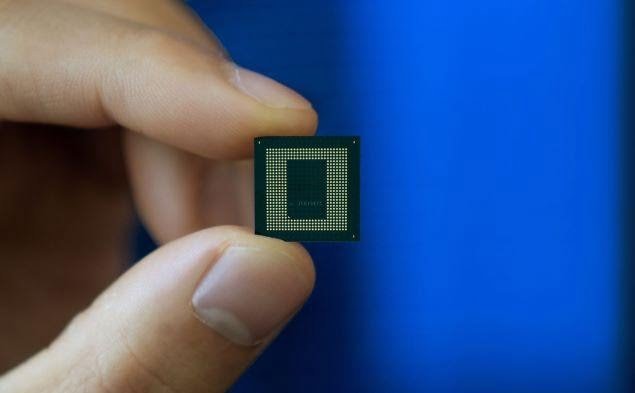 This is a 4th-generation Qualcomm 5G modem-to-antenna solution. This modem is the world's first 10 Gigabit 5G modem and the first 16-modem-RF 3GPP release. This new 5G modem is designed on 4nm manufacturing process. The X65 modem will simultaneously add data from sub-6 GHz mmWave bands in similar manner to the Snapdragon X60 third generation modem. This modem is likely to achieve the optimum combination of high speed and low latency. To understand, mmWave is a set of 5G frequencies which is designed to deliver ultra-fast speed at short distance.
X65 modem: Features and Specs
The X65 Modem provides support for all global commercialized mmWave frequencies including the new n259 (41 GHz) band. This latest 5G modem has a 1000 MHz bandwidth to achieve the maximum speed of 10 Gbps. However, the Realtime download speeds won't be as fast as stated.
However, Qualcomm has guaranteed to provide improved power efficiency with the X65 modem. This modem also comes with PowerSave 2.0 feature. This feature works on modern power saving technology called 3GPP Release 16 Connected-Mode Wake-Up Signal.
Qualcomm's Press Release
"As of now the company is achieving some of the remarkable milestone with this latest Snapdragon X65 5G Modem-RF System. This modem is unleashing connectivity up to 10 Gbps and support for the latest 5G specifications that will play a critical role in enabling new 5G use cases not only for redefined premium smartphone experiences, but also opening a new set of possibilities for 5G expansion across mobile broadband, computer, industrial IoT, 5G private networks, and fixed wireless access." says Cristiano Amon, president for Qualcomm Inc.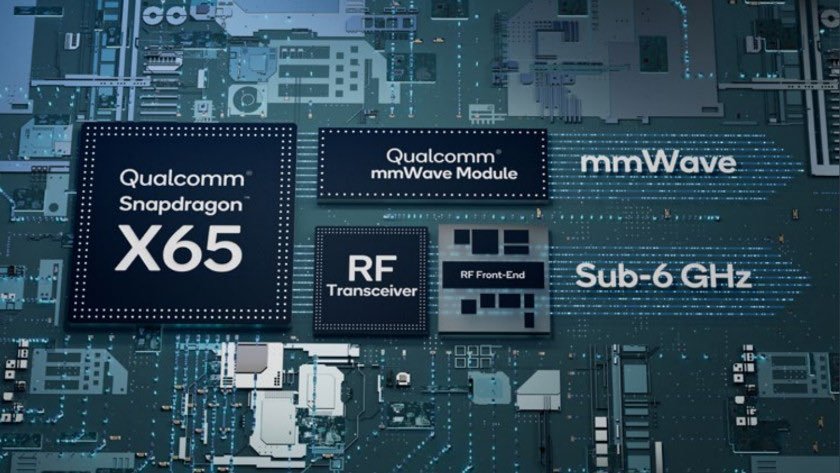 The company's executive said, the modem will fuel the rapid expansion of 5G while enhancing coverage, power efficiency, and performance for users. Also Read: Qualcomm launches Snapdragon 870 5G
The architecture extends the longevity of the product and reducing overall cost of ownership. It will improve functionality with 5G spreading into new markets such as machine, Commercial IoT and Fixed Wireless Connectivity.
X65 Modem: Focus on Smart devices
Qualcomm announced that it would complement this new modem system with a new 4th-generation 545 mmWave antenna. The size of the new antenna is similar to the previous one. It is now enabled with higher transmission power and wide spectrum of global mmWave frequencies.
The Qualcomm Snapdragon X65 5G modem-RF system features includes an upgradeable architecture that enhances, extends and customizes across 5G segments. The upgradable architecture makes the Snapdragon X65 solution based future-proofing by facilitating additional functionality.
The Snapdragon X65 is design for smartphone, tablet, PCs is likely to launch in products in early 2021. The Qualcomm Snapdragon X65 modem can use world's first AI antenna tuning technology. It will provide a smaller, more compact and more efficient next-generation power-tracking solution. Also Read: Dual 8K screens support for Apple's mixed-reality headset?