Microsoft has revealed the pricing for the Windows 365. This Microsoft cloud service has been made available for the general public. The all-new Windows 365 was unveiled at the all-virtual Microsoft Inspire 2021 which took place last month. Meanwhile, the Microsoft Windows 365 is designed to offer the full-fledged cloud-based Windows experience. The Redmond based tech giant is calling this service as the Cloud PC. The active account holders can access the Windows 365 service in multiple configurations. The price for this Windows 365 service starts at Rs 1555 per month which is approximately USD 20 in the US. Additionally, the service is also available in two different editions. These includes the Windows 365 Business and the Windows 365 Enterprise.
Microsoft Windows 365 price in India:
Microsoft has officially released the Windows 365 service for general public. The Windows 365 comes in India with a starting price of Rs 1555 per user for a month. These prices can go up to Rs 12295 per user per month. The tech giant also confirms that the starting and the ending price for the both editions remain the same. However, the Windows 365 Business edition can have a maximum user limit of 365 users per organization.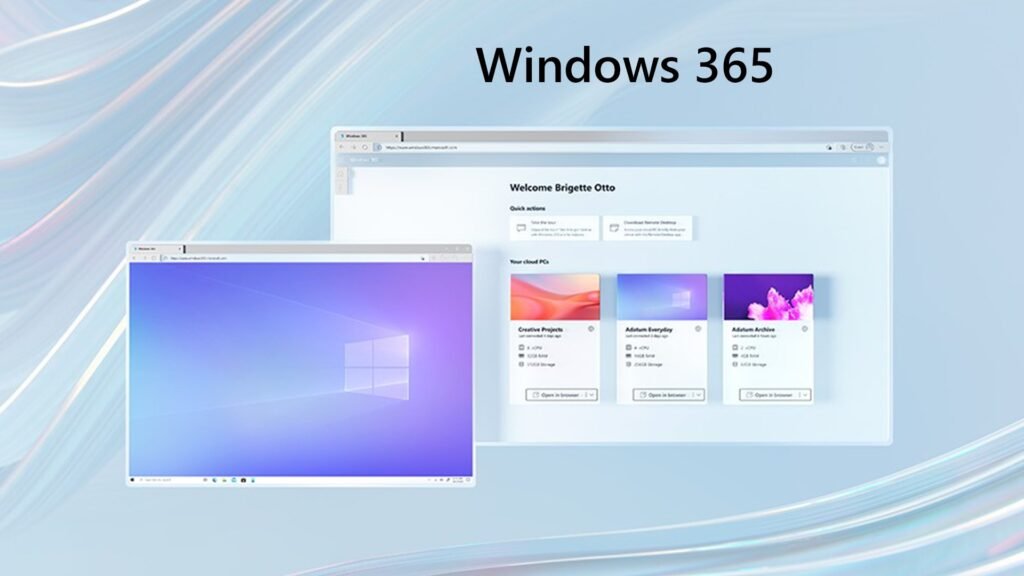 The users opting for the basic plan under the Windows 365 Business SKU are also required to have the Windows Hybrid Benefit. This is available to all the customers who have a valid Windows 10 Pro license. For Rs 1555, a user is getting a single virtual core processor, 2GB RAM and a 64GB storage. Users can upgrade this to dual virtual cores along with 4GB of RAM at just Rs 2180 per month.
Meanwhile, if a user doesn't have an original Windows 10 Pro license. Still, they can opt for a different available plan. The basic plan of Windows 365 Business comes at Rs 1865 per user for a month. The top plan offers eight virtual cores with 32GB RAM and 512GB storage for Rs 12295 per month. This top-end plan is also available for the regular users who doesn't have the original license key. The Microsoft Cloud price for such costumers starts at Rs 12605 per user for a month.
Microsoft Windows 365 price in the US:
In the US markets, Microsoft is offering both the Windows 365 Business and Windows 365 Enterprise Service. These services are available at a starting price of USD 20 per month. These Microsoft Cloud prices can go as high as USD 158 per user for a month. Additionally, there is also a free two-month trial period for the Windows 365 Basic, Standard and Premium versions. During this trail period, a customer can get experience of this Windows Cloud PC computing, without paying any subscription fees. Also, A customer will be automatically upgraded to the paid subscription once the free trial period gets over.
Windows 365 Business vs Enterprise: Which one to choose?
Windows 365 Business edition is mainly design to offer an easy-to-go experience to the costumers. In this edition, customers don't require an Azure subscription or any domain controller. These components automatically run inside the Microsoft cloud. It is directly mange by the Microsoft itself. Customers just needs to get a Microsoft 365 Business edition subscription.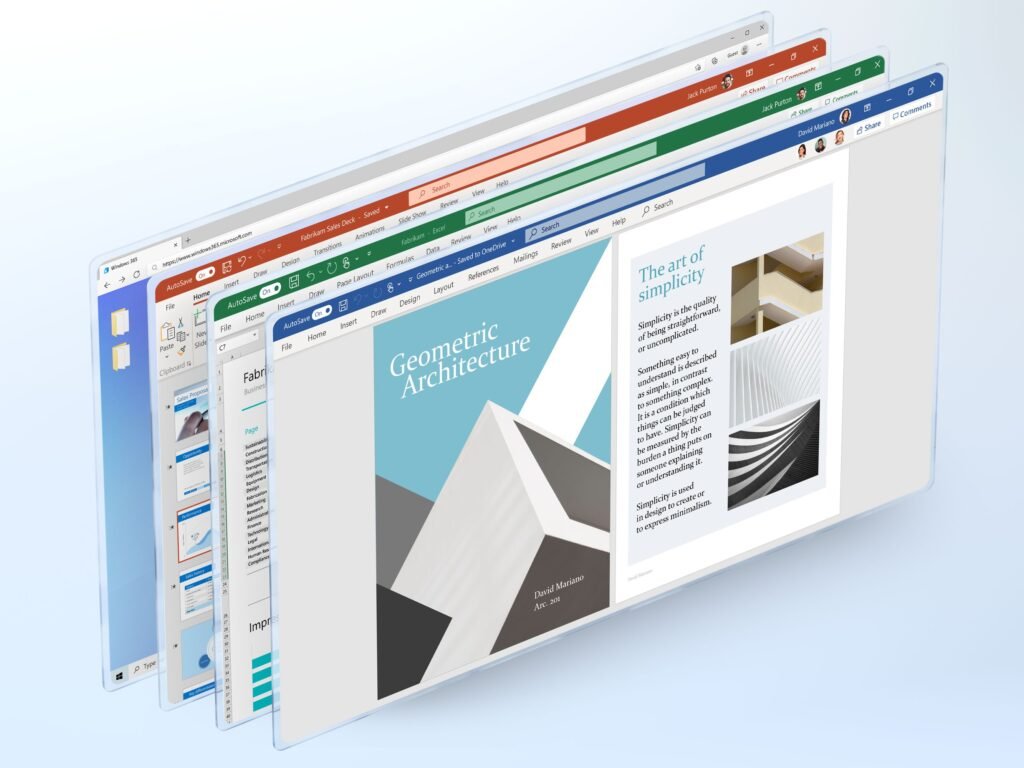 On the other hand, Microsoft 365 Enterprise mainly targets the organizations who own dedicated IT setups and larger teams. This edition brings new additions like the Resize feature. This feature allow customer to upgrade their RAM, CPU and storage size to meet their requirements.
Meanwhile to access the Windows 365 with Windows Pro Endpoints. The customer requires Windows 10 E3 and EMS E3 or Microsoft 365 F3/ E3/ E5/ BP licences. The same service can also be purchase by the non-Windows Pro Endpoint users with Windows VDA E3 and EMS E3 or Microsoft 365 F3/ E3/ F5/ BP licences.
How to Access Windows 365?
Microsoft claims that Windows 365 cloud service will bring a complete PC-like experience over the cloud. All this is accessible via Web browser on any Windows, Mac, iPad or Android device. Additionally, users will also get apps, data and settings which are normally available on the Windows PC. This service also allows users to store their content over the cloud to access it on the go. This storage service is similar to what users have accessed through OneDrive or Google Drive. Additionally, this cloud-based service is also coming soon on the Linux based devices.
However, the Microsoft Windows 365 service is not meant for a regular Windows PC user. This service mainly targets at the enterprise customers who have specific use case scenario. Comparing Windows 365 against the Azure Virtual Desktop does not make any sense. As Azure virtual Desktop is Microsoft's traditional virtualisation offering. Also Read: Microsoft Windows 11 launches with an improved design and performance