Microsoft announces the next-gen Windows 11 operating system few days back. According to official reports, the latest Windows 11 update brings significant performance improvements over the current generation Windows 10. According to reports from HotHardware, Microsoft has optimized the Windows 11 architecture. This allows a major boost in performance.
Microsoft Windows 11 Benchmark Test:
Recently, a test is performed on the Samsung Galaxy Book S powered by Intel i7 processor. This device runs on Microsoft Windows 10 operating system with May 2021 update. Whereas, the other device runs on Windows 11 operating system with version 21996.1. The result from this test shows that the Windows 11 is highly optimized. The latest Windows architecture is design in such a way that it provides users with a big performance boost.
Benchmark Test results:
In this test, the Microsoft Windows 11 managed to achieve a multi-core score of 1801 on GeekBench 5.0. Whereas, the Windows 10 able to score 1707 only. In single core test, the Windows 11 gets a score of 895 and Windows 10 scored 875. The Web Application benchmark test shows that Windows 11 receives a score of 84.6. In this test also, Windows 10 lagged behind with a score of 76.3. Additionally, Windows 11 also performed better on several other performance tests. These tests include 3D rendering test, system productivity test and 3D mark night test.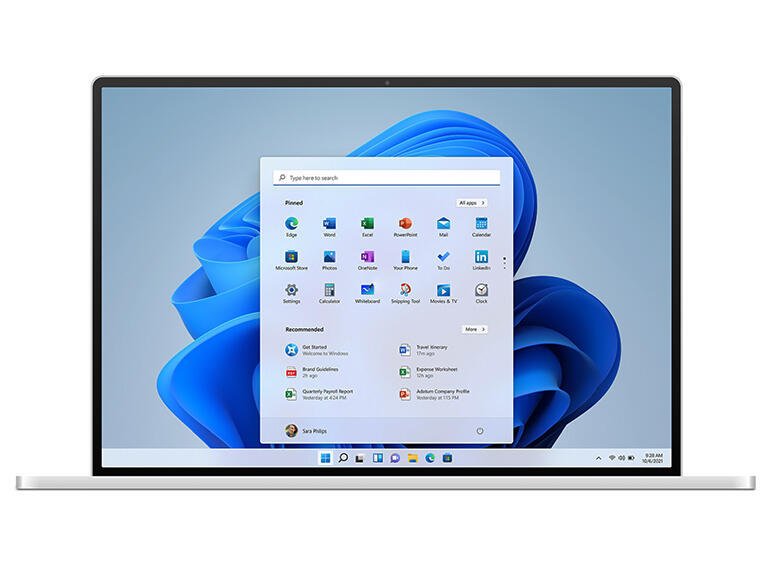 Based on all these tests, a report suggests that Microsoft Windows 11 gains some advantage in scores because of optimization. The test was performed on device running in Lakefield chipset. A similar result is also likely from devices with Alder Lake chips. Keep in mind, these tests are performed with Windows 11 unstable version before the launch. The results could be different for the final build. This means that there might be discrepancy in the results. It could be because on non-optimized drivers on the operation system. But these results do confirm for a performance boost in the new Windows 11 operating system.
Windows 11 new design:
Based on the launch event, the Microsoft Windows 11 brings a completely all new design. The latest Windows 11 is one of the most secure Windows yet. It brings an all-new snap layout. Additionally, users can also customize and change this layout. The main aim of this Windows 11 is to make users more productive. In the latest Windows OS users can now create different space for Work, Personal Work, Gaming and much more.
At the launch event, Microsoft announces Teams integration on next generation Windows. The main idea behind this integration is to allow users to connect with everyone seamlessly and quickly. Now, Windows users will be able to make quick calls, video calls. Windows 11 also brings new widgets, gestures and much more to make tablet usage much easy even without the keyboard.
Additionally, Windows 11 can deliver some top-class gaming experience. It also brings superior auto HDR graphics, faster game load, and much more. One of the best additions will be the announcement for Android apps coming on Windows 11 along with Microsoft Store. The Redmond based tech giant is yet to announce the official launch date for Windows 11. Also Read: Windows 11 upgrade could be a free for Windows 7 and Windows 8.1 PCs