Microsoft has announced an update to the minimum system requirements for Windows 11, expanding compatibility to a wider range of Intel PCs. This decision, driven by feedback from Windows Insiders and collaboration with OEMs, will allow users with older Intel CPUs to experience the latest features and security enhancements of Windows 11.
Microsoft Windows 11 Compatibility
While the minimum RAM and storage requirements for Windows 11 remain unchanged at 4GB and 64GB respectively. The updated requirements will now include a broader range of Intel processors. This means that users with older Intel CPUs, such as those from the 7th and 8th generations, will now be able to install and run Windows 11 without compatibility issues.
Microsoft's Windows 11 compatibility aligns with its commitment to providing a seamless upgrade experience for a wider range of users. By extending support to older Intel PCs, Microsoft ensures that more users can benefit from the latest innovations and security advancements.
List of Intel CPUs eligible for Windows 11 OS
The Intel Core X-Series
Intel Core W-Series
Intel Core 7820HQ
Windows 11 Compatibility for Intel CPUs: Selected Devices with Modern Drivers
Microsoft has outlined the specific Intel Core CPUs that will be compatible with Windows 11. It emphasizes the requirement for modern drivers based on Declarative, Componentised, Hardware Support Apps (DCH) design principles. Among the eligible devices is the Surface Studio 2, equipped with the Intel Core i7-8700HQ processor.
Despite thorough analyses conducted in collaboration with AMD, Microsoft has not included any older AMD CPUs in the list of Windows 11-compatible processors. This decision stems from compatibility concerns with older AMD Zen processors. This is particularly regarding their ability to support the latest Windows 11 features and security requirements.



Microsoft's decision to prioritize compatibility with modern drivers aligns with its commitment to ensuring a smooth and stable upgrade experience for users. By requiring DCH drivers, Microsoft aims to minimize the risk of compatibility issues. It provides users with optimal performance on Windows 11.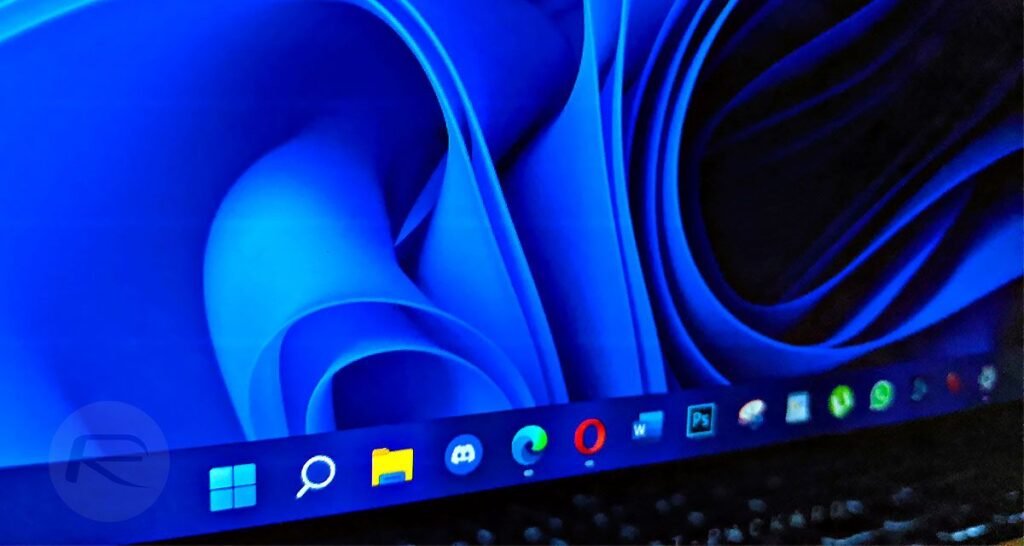 Microsoft Unveils Minimum System Requirements for Windows 11 Update
Alongside the Windows 11 compatibility to older Intel PCs, Microsoft has reiterated the minimum system requirements for running the latest operating system. These requirements, outlined at the time of Windows 11's initial release. Thus, ensuring that users have the necessary hardware capabilities to experience the operating system's features and enhancements.
At the forefront of these requirements is a 64-bit processor with at least two cores, 4GB of RAM, and 64GB of storage. Additionally, users TPM 2.0, a security module that enables advanced security features like Windows Hello.
Beyond hardware specifications, Windows 11 introduces a significant visual overhaul to the Windows platform. With these visual implementations the company ushers in a new era of design and user experience. With its streamlined interface, reimagined Start menu, and intuitive multitasking features, Windows 11 aims to enhance user productivity. It provides a more engaging computing experience.
What's Newer Minimum System Requirements for Windows 11 Update?
The minimum system requirements is as follows:
1 gigahertz (GHz) or faster compatible 64-bit processor with 2 or more cores
4GB of RAM
64GB of internal storage
UEFI secure boot
TPM version 2.0
Graphic Card with DirectX 12 compatibility or with WDDM 2.0 driver
High Definition (720p) display with 8 bits per color channel
Windows 11 Minimum System Requirements Update: PC Health Check app
In addition to the refined system requirements, Microsoft has introduced an improved health check app that provides users with detailed information about their system's eligibility for Windows 11. This app goes beyond a simple compatibility check and offers comprehensive messaging to guide users through the upgrade process.



The enhanced health check app also includes links to relevant support articles. These provides users with step-by-step instructions and troubleshooting guidance should any issues arise. This proactive approach ensures that users have the necessary resources to address any potential roadblocks during the upgrade process.
By refining the minimum system requirements and introducing an enhanced health check app, Microsoft is committed to providing users with a smooth and seamless upgrade experience to Windows 11. These enhancements ensure that users have the necessary information and support. Additionally, these helps to make an informed decision about upgrading and enjoy the full benefits of the latest operating system.
Windows 11 Compatibility with Apple MacBooks: TPM 2.0 Requirement Poses Challenges
Despite releasing extensive information about the upcoming Windows 11 update, Microsoft has not yet confirmed compatibility with Apple MacBook. According to reports from 9to5Mac, this lack of compatibility could stem from Apple's decision to not support TPM 2.0 on its Intel-based MacBooks.
TPM 2.0, or Trusted Platform Module 2.0, is a security module that plays a crucial role in enabling advanced security features of Windows 11. These includes features such as Windows Hello and Secure Boot. Without TPM 2.0 support, Apple MacBooks may also not be able to fully utilize these security features. Thus, leading to potential compatibility issues.
The absence of TPM 2.0 support on Apple MacBooks could hinder the seamless integration of Windows 11 onto these devices. Users may encounter compatibility issues or be restricted from accessing certain features due to the lack of this security module.
Meanwhile, Microsoft has not officially ruled out Windows 11 compatibility with Apple MacBooks. Although, the absence of TPM 2.0 support on these devices poses significant challenges. It remains to be seen whether Microsoft can find workarounds or alternative solutions to enable Windows 11 compatibility on MacBooks without compromising security standards.



Therefore, these systems are incompatible with the latest version of Windows 11 operating system. If I user runs Microsoft PC health checkup app on a MacBook then it will show a message. This message is "this PC can't run Windows 11". Also Read: New Windows 11 Features leaked online: Centralized Start Menu, Revamped UI, new widget and much more