Last month, Amazfit Bip 3 and Bip 3 Pro smartwatches officially launched in Indian markets. Both of these smartwatches come with a similar set of specifications and features. The smartwatch makers claim that the difference between the Amazfit Bip 3 and Bip 3 Pro is the GPS. Amazfit Bip 3 Pro watch model comes with four satellite positioning systems. It helps the wearer to track the movement with high precision. The watch makers have already confirmed the detailed specifications for both Amazfit watches. As for the vital highlighting features, both Amazfit watches come with a 1.69-inch display. These Amazfit affordable smartwatches offer up to 2 weeks of battery life, and 5ATM water resistance.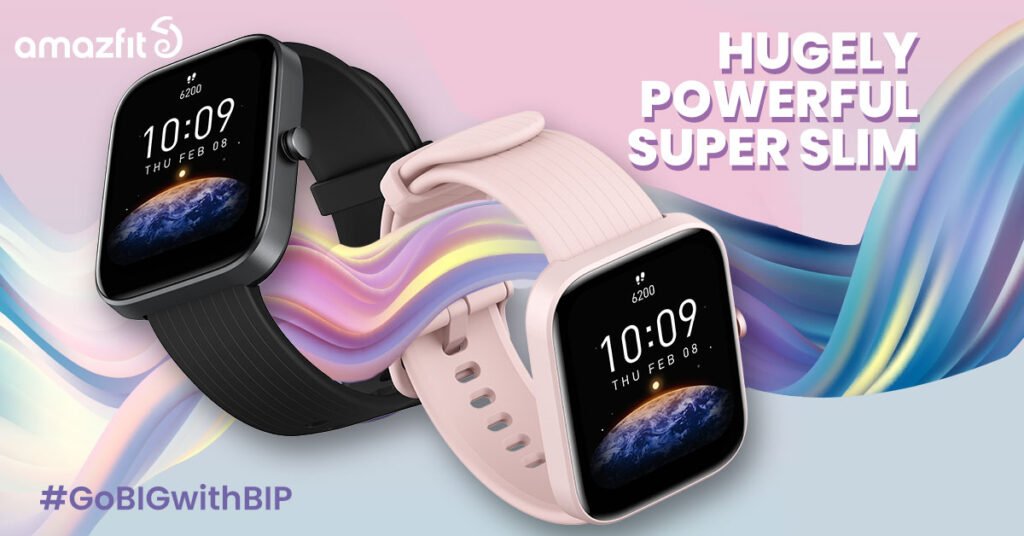 Amazfit Bip 3, Amazfit Bip 3 Pro price in India
Amazfit India launched two new watches: Amazfit Bip 3 and Amazfit Bip 3 Pro. Meanwhile, India's standard Amazfit Bip 3 watch price starts at Rs 3499. For the initial days, the company offered this smartwatch for Rs 2999 till June 27. As for the availability, the smartwatch is available on the official Amazfit India website and Amazon India.
The Amazfit Bip 3 smartwatch comes in three color options – Black, Blue, and Pink. The company offered priority delivery during the early days of the initial pre-orders. Furthermore, five random pre-orders also got free Amazfit Watch Strap worth Rs 999.
Our idea of an amazing smartwatch: Big Style, Big Power, Big Display and Big Features

Get BIP 3 at a special launch day price of Rs. 2,999 only ✨✨

Available exclusively on @amazonIN !

#AmazfitIndia #NewLaunch #Smartwatch #BIP3Series #BIP3 #GoBIGwithBIP #ThinkBigThinkBip pic.twitter.com/2kToXod6zj

— Amazfit India (@AmazfitIN) June 27, 2022
As for the Amazfit Bip 3 Pro, the price, color options, and availability are yet to be officially revealed. This information will be updated as soon as we receive it from the smartwatch manufacturers.



Amazfit Bip 3, Bip 3 Pro specifications
As mentioned above, both the latest Bip 3 and Bip 3 Pro come with similar specifications. Both Amazfit watches carry a plastic bottom case and a single crown. These wearables sport a 1.69-inch TFT display that comes with 240*280 pixels screen resolution. Additionally, the Amazfit Bip 3 series watches offer 218ppi pixel density. Furthermore, the smartwatch gets 2.5D tempered glass with anti-fingerprint coating protection. These smartwatches are available with Silicone based Amazfit Bip watch band with a classic buckle design.
Difference between Bip 3 and Bip 3 Pro
In terms of features, both of these Amazfit Bip 3 series smartwatches come with sports and fitness-related features. The latest smartwatch series supports up to 60 sports modes. These includes indoor workout modes such as free training, strength training, and yoga. The outdoor workouts include cycling, running, walking, dancing, and other combat sports. The only difference between Amazfit Bip 3 and Amazfit Bip 3 Pro comes from GPS.



These smartwatches also sport health-related features such as heart rate monitoring, blood oxygen saturation (SpO2) monitoring. It can also track stress, and sleep pattern, breathing exercises, and also female health tracking. The blood oxygen saturation (SpO2) levels are monitored via BioTracker 2 PPG biometric sensor.
In terms of battery, Amazfit Bip 3 and Bip 3 Pro offer up to 14 days of battery life on single charge. These Amazfit watches packs in a 280mAh capacity battery. According to the smartwatch manufacturers, this battery can be fully charged in 2 hours. Also Read – Mi Band 6, Honor Band 6 price in India, available on Flipkart



Furthermore, regarding connectivity options, these wearables use Bluetooth v5. These watches are compatible with devices running on Android 7.0 and above as well as iOS 12.0 and above. For other features, these Amazfit watches also support notifications of incoming calls, messages, reminders, and health along with fitness data. All these data can be accessed via Amazfit Watch app called Zepp App. Since the Amazfit Bip 3 Pro is not available on the market. Hence, we tried our hands-on experience with Amazfit Bip 3 smartwatch.
Amazfit Bip 3: Review
Amazfit gets a vital position in the Indian smartwatch market. According to a recent report, the company holds a whopping four percent stake in the global market. The smartwatch brand competes against Garmin, Xiaomi, and Huawei in global market. The brand has recently announced the Bip 3 series for the Indian market. Also Read – Amazfit Bip U Pro features, specs, launch date, and price in India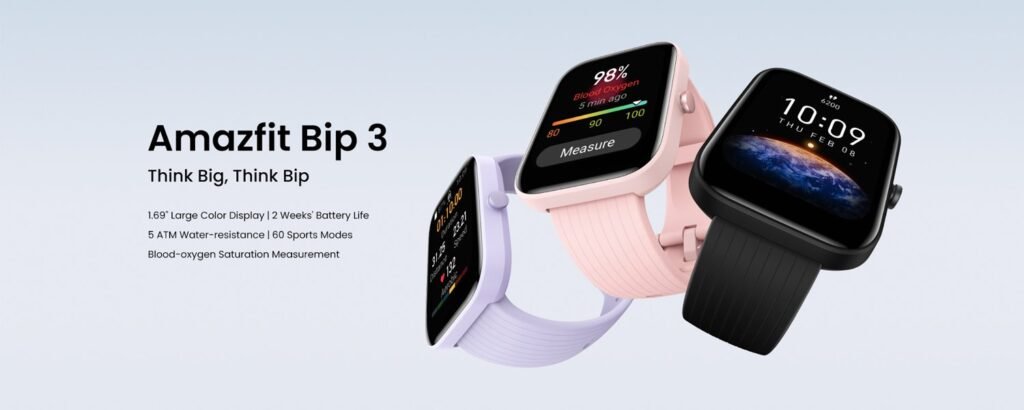 The latest Amazfit Bip 3 Series comprises Bip 3 and the Bip 3 Pro. Before launching Amazfit Bip 3 series, the company offers a plethora of wearables in the Indian market across different price segments. Now, the company has launched the Bip 3, targeting fitness freaks. Overall, the wearable is superbly comfortable to wear over extended periods, and it is possible because of its lightweight chassis.



This wearable ships with a chunky silicone strap that doesn't itch the wrist either. Furthermore, the smartwatch comes with interchangeable straps, which may look fancier and funkier with the smartwatch. Furthermore, Amazfit Bip 3 comes with a quick-release pin, which allows users to change the looks of the interface. Besides the standard black color, the smartwatch is also available in two more peppy colorways – Blue and Pink.
The Amazfit Watch ships with a physical crown positioned on its right-hand spine. The toggle offers good tactility. Furthermore, the smartwatch has an anti-fingerprint coating layered on the top of the display. The finishing of the smartwatch does not mitigate fingerprints and smudges. Also Read – OnePlus Band vs Mi Band 6



Amazfit Bip 3 with TFT LCD display
The latest Bip 3 features a redesigned 1.69-inch TFT LCD display panel. The display is more suitable and significant than the Amazfit Bip U's 1.43-inch screen. Compared with previous Amazfit watch models, this is the most prominent display on a Bip series smartwatch. Furthermore, the screen on the smartwatch comes with relatively sleek bezels.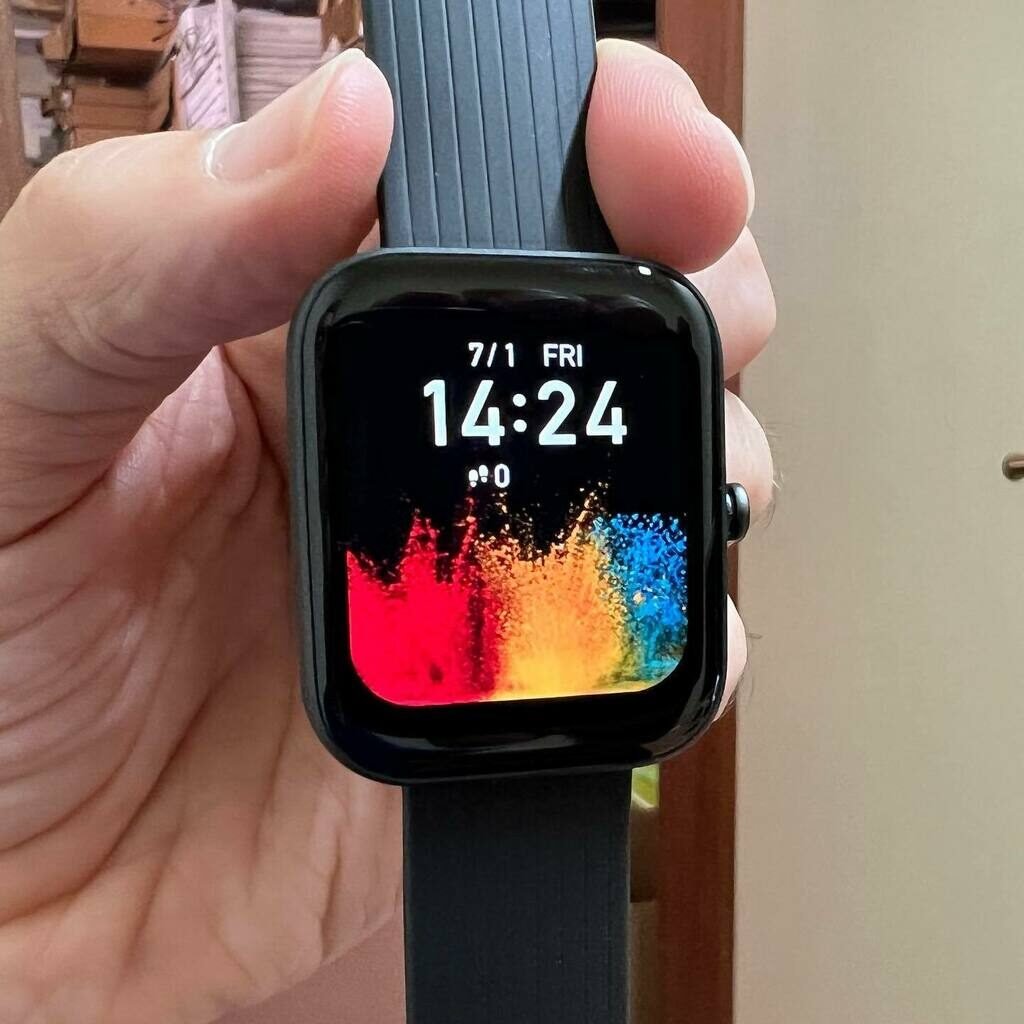 Pixel-wise, this display is too dense, and it offers a screen resolution of 240*240 pixels. As a result, the text and the complications for the digitized watch faces appear pretty sharp on the panel. In terms of brightness levels, the screen is bright enough that we can use the display under direct sunlight.



While using this Amazfit Watch, the screen responds to the swipes and touches admirably. The display panel quickly registers all the given inputs. Additionally, the display is big enough to read the incoming notifications comfortably. The display panel is curved gently along the edges. Although, the frame is made up of plastic, which may rub against your fingers while navigating through the smartwatch's UI.
Overall, the wearable offers a straightforward and user-friendly interface. With this interface, we can access the shortcuts for brightness, alarm, and other system settings. It can be simply done by swiping from top to bottom on the display. If you swipe from bottom to top, it will bring up the recent notifications. In contrast, swiping left or right of the screen will pull up the custom widgets for the music players, etc. With this user interface, we can access information about different workout modes and other applications by pressing the crown.



The Amazfit Bip 3 watch ships with a 280mAh battery. With moderate usage like sleep tacking, every day running, etc, the smartwatch battery lasted for around seven days on a full charge. The smartwatch charges from 0 to 100 percent with a basic mobile charger in about 2-3 hours. Also Read – Amazfit Zepp Z smartwatch price in India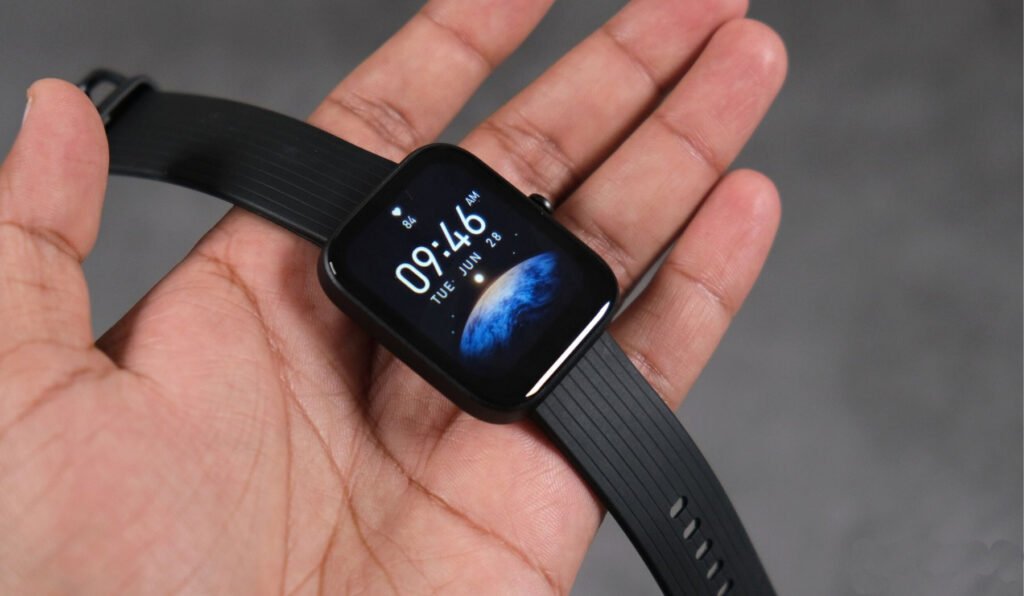 Zepp App for Bip series smartwatch
Like any fitness tracking wearable device, the Amazfit Bip 3 also works with your smartphone. Furthermore, the users can use the companion app to sync the data on their phones. Amazfit smartwatch comes with a companion app called Zepp. This Amazfit Zepp app is available on both iOS and Android platforms.



This utility app offers a user-friendly interface. Furthermore, it can also keep track of your fitness-related stats. Additionally, this app can be used to tweak various aspects of the smartwatch. It includes enabling or disabling numerous reminders, downloading multiple watch faces, etc. Remember, the Amazfit Bip 3 sports hundreds of beautiful watch faces with unique designs and complications.
Unfortunately, we cannot use an image from the smartphone gallery to design a watch face for the wearable. But we can customize the complications for the select watch faces. This companion app works as Amazfit activity tracker on the smartphone.



Fitness Activities on Amazfit Bip 3
The all-new Bip 3 smartwatch can track a plethora of activities, including outdoor running, walking, cycling, etc. Furthermore, the wearable can also monitor our health. It can also give insights into your health rate, SpO2, Blood Oxygen levels, stress levels, etc. In our experience, the wearable could offer a nearly accurate heart rate reading. Furthermore, the SpO2 reading was pretty accurate too. Most notably, the smartwatch doesn't ship with a built-in GPS.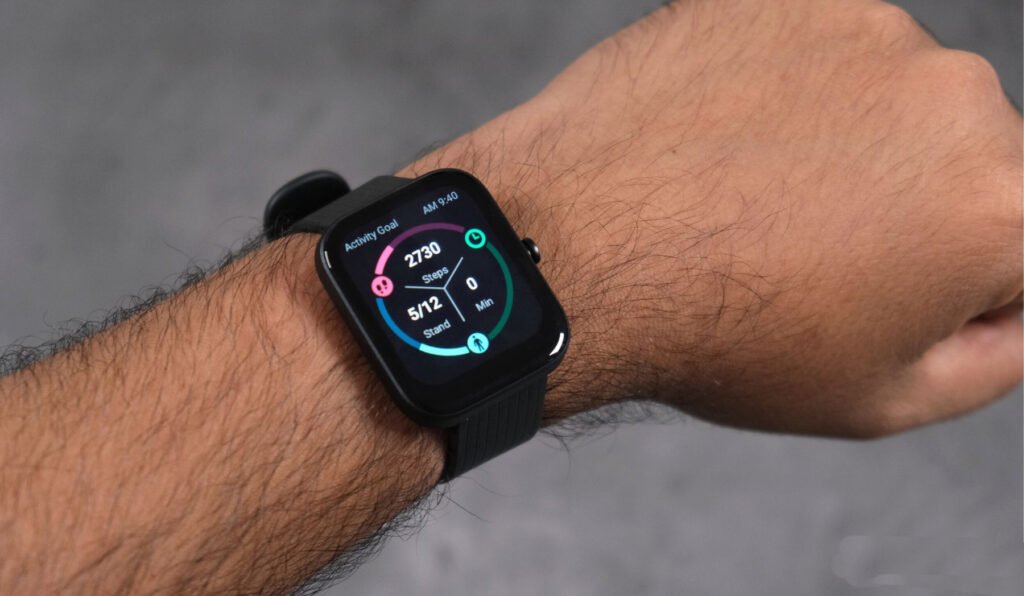 Regarding other fitness-related features, the wearable can even track the average pace, calories burnt, and heart rate. It is possible after selecting any particular running activity like a treadmill or outdoor running. The Amazfit Bip 3 watch can also keep a record for step tracking. The step count was comparable to the findings of more expensive fitness trackers. These fitness trackers may include watch band as the Fitbit Versa 2 and Charge 5, which are excellent.



This smartwatch is also adept at sleep pattern tracking. The wearable breaks down the sleep cycle into deep, light, and REM sleep. The sleep pattern accessed by the wearable was also nearly accurate. It is also possible because of the superbly comfortable wear gadgets during bedtime.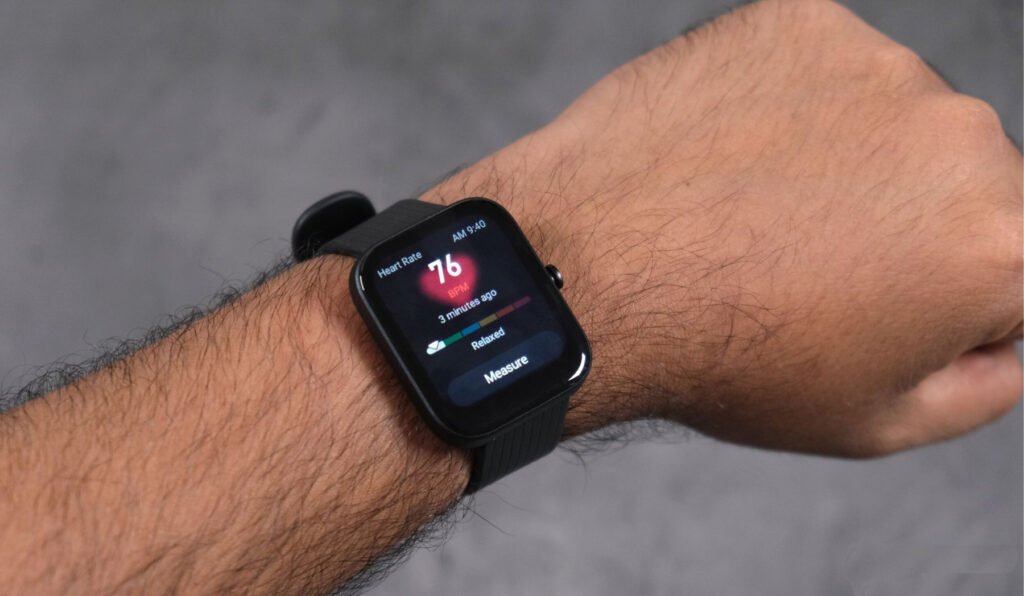 Final Verdict
With a price tag of Rs 3499, the latest Amazfit Bip 3 could be the go-to wearable device. The latest Bip 3 series watch comes with a superbly comfortable strap. The wearable offers a ton of activities too, and it supports all-day heart rate monitoring and SpO2 tracking as well. The design of the smartwatch could be outdated for some of the users.



But the array of stunning watch faces could make up for it. The smartwatch has a massive display, a long-lasting battery, and a snappy UI. Overall, the latest Bip 3 is a solid entry-level fitness tracker. It can give tough competition to smartwatches from other brands. Also Read – Motorola Moto smart watch in India