Microsoft has officially announced a major 22H2 update for the latest Windows 11 Operating system. This update will bring many new features to the Windows 11 OS in the coming days. Moreover, these new features like Phone Link for iOS, Snipping Tool, Tab in Notepad etc. will be part of the Windows latest update version, Windows 22H2 update. The tech giant has already started pushing this update to all Windows 11 users across the global countries. Microsoft claims they plan to complete this rollout process by the end of this month, March 2023.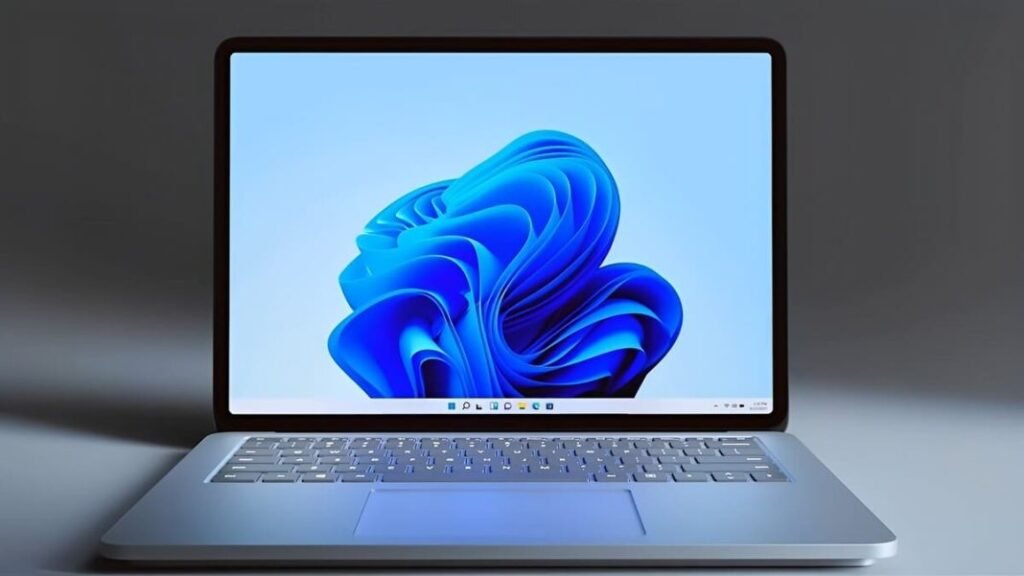 Enhancements and new features on Windows 11 22H2
Microsoft announced this massive  Windows 11 22H2 update for operating system. The update will bring many new features and improvements. These include an updated Snipping Tool, new AI-powered Bing, improvements in Widgets and more. In addition to these new features, Microsoft announced the new Phone Link for iOS. Furthermore, the Taskbar has also been optimized for touch devices. Although, Most Windows 11 users have yet to receive this new update.
Check System Compatibility for Windows 11 22H2 Update
All the users having devices running on Windows 11 OS are eligible for this latest Windows update. They can download Windows 11 22H2 update by accessing Update settings. Users can follow these steps to update their devices with the newest update. Also Read – Apple Search Tags on App Store, to narrow search results




1. From the Desktop, Open Windows Update Settings
2. Click on Windows Update
3. Select "Check for Updates."
4. If your device is eligible, you will get an update with the Windows 22H2 version.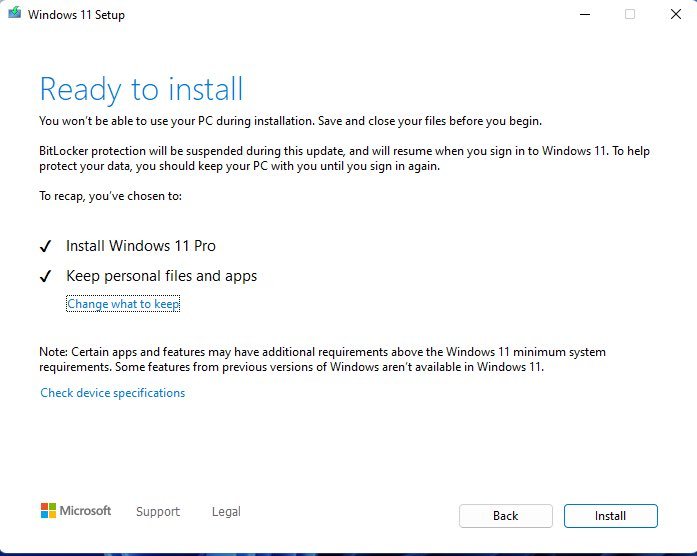 As Microsoft has started rolling out the new update, this update will be pushed to all Windows 11 Users in batches. As mentioned above, it brings many features that will be available as part of this new update. Now let's look at some of the new features coming with this 22H2 Windows 11 update. Also Read – Google Chrome Update now available for download on both Android and iOS platform
What's new on Windows 11 22H2 update
In this article, I will talk about some popular features, including the Snipping Tool, Tabbed Notepad, support for third-party widgets and more. All of these features are now rolling out with the new Windows 11 22H2 update. Since the update is rolling out in batches, it may take some time for certain users to receive the new features. Now, let's talk about these features in detail.
1. AI-Powered Bing
Along With Windows 11 22H2, Microsoft is offering an all-new AI-powered Bing. The company claims that with a new update soon, millions of Windows 11 users will get access to this new technology. It will allow users to search, chat, answer questions and generate content from scratch. All this can be accessed directly from their Windows taskbar.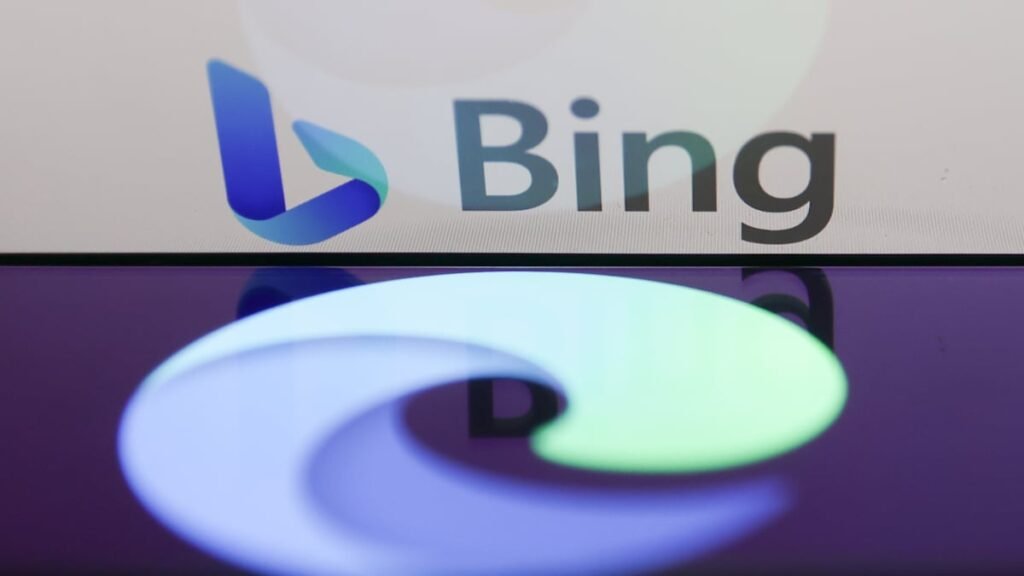 2. iOS Phone Link to Windows 11 PC
With other features, Microsoft has also announced the Phone Link for iOS app for Windows 11. This new app will allow users to link their iPhones directly to their Windows 11 PC. After connecting, it will let iOS users now do a couple of tasks on their PC devices. Users can see messages, calls, and notifications from different apps.



Remember, Phone Link for Windows lets users link their phones directly to their PCs. Initially, this feature was limited to Android users. Microsoft has released a new 22H2 update for Windows 11, allowing iPhone users to link their device directly with Windows PC.
The phone Link app for iOS works the same as on Android phones. It will allow iOS users to link their iPhones directly to Windows PC. This app will instantly let users see the most critical details on their PC by linking. This information includes call details, messages and other phone notifications.
Besides this, users can also use iMessage directly from their Windows 11 PC. Furthermore, they can make and receive calls on their PCs. The early preview of this feature will come now on Windows 11 with the Windows Insider program. Users can check if this feature is available on their devices.
How to Check Phone Link for iOS App?
To check if this feature is available on your device. First, open the Phone Link app on your Windows 11 PC. If this feature is available, the app will now show iPhone as an option for linking. With the help of Bluetooth, iPhone users can connect their Windows 11 laptop or desktop.
The interface of the Phone Link app for iOS is the same as the one we have already seen for Android devices. IOS users can visit their iPhone and battery status in the upper left corner. The iOS Phone Link app will get three tabs
1. Notifications
2. Messages/Calls
3. Notifications from other apps.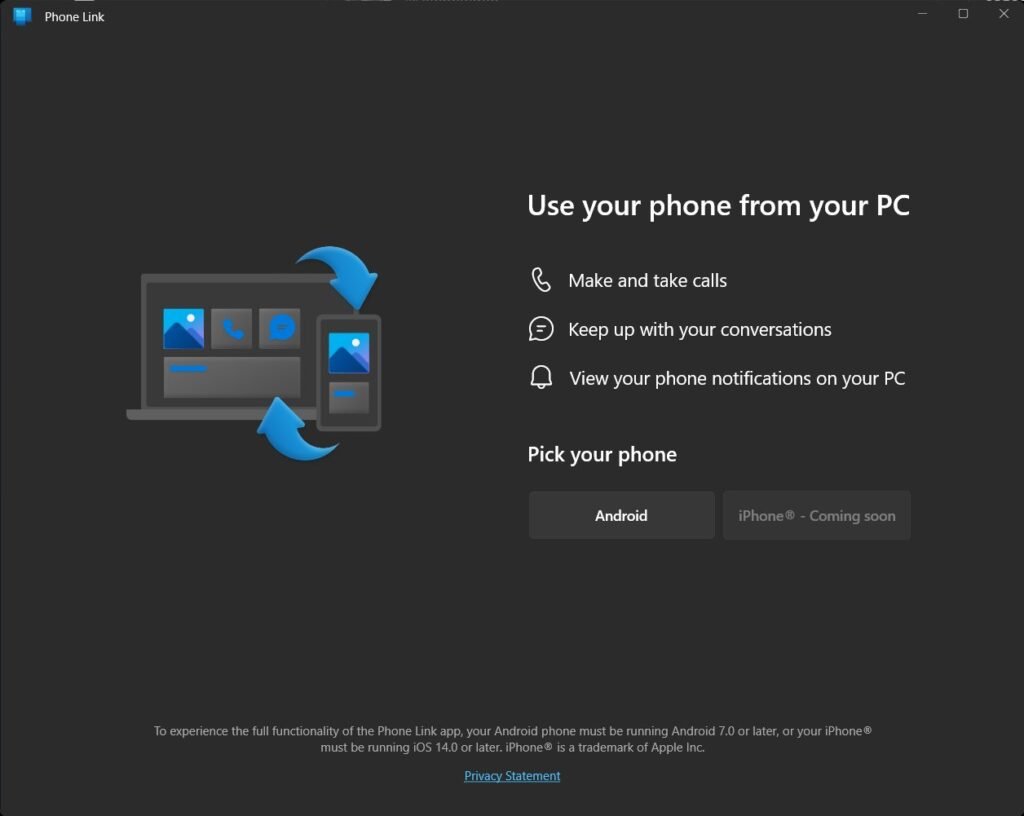 3. Samsung-Windows Bond strengthens
With the launch of the new Windows 11 22H2 update, Microsoft has improved its connection with Samsung. The tech giant is making it easier for Samsung smartphone users to activate their phone's hotspot with a single click directly within the Wi-Fi network list on their PCs. Furthermore, the company confirms that Samsung users can quickly transfer their browser sessions from their handset to their Windows laptops and desktops.
4. Microsoft Windows Studio Effects
Last year, Microsoft launched its all-new Windows Studio Effects. It became highly popular with time. With the new Windows 11 22H2 update, the company is trying to make it easier for users to find and adjust the Windows Studio Effects Settings. These settings can be directly adjusted from the Taskbar in quick settings. The company's blog post wrote, "Now you can instantly adjust background blur, eye contact and automatic framing, and apply them to your favourite communications applications, with seamless integration into Microsoft Teams".
Along with the new update, the new features will be available on the highly popular Microsoft Surface Book, Samsung Galaxy Book Pro 2 360 and the Lenovo ThinkPad X13s.
5. Improved Chat experience in Windows 11
With time, Microsoft always tries to improve user experience and tech support. This year, the tech giant is also trying to improve the Chat Experience with this new Windows 11 22H2 update. While announcing this new update, the company said that the Chat Signature Experience had been entirely revamped. Thus, it will make it easier for the users to preview videos and jump straight into the call or share a link through any app.



The revamped chat experience will give Windows users faster and easier access to conversations. It will also provide the ability to navigate between conversations in a single Chat Windows.
6. Redesigned Quick Assist App
Windows users can access the Quick Assist app straight from the Start Menu. With the new update, they can now use new capabilities to switch between screen sharing and complete control during a session. Moreover, the company has also introduced a new laser pointer to highlight an icon, menu or anything else on the screen.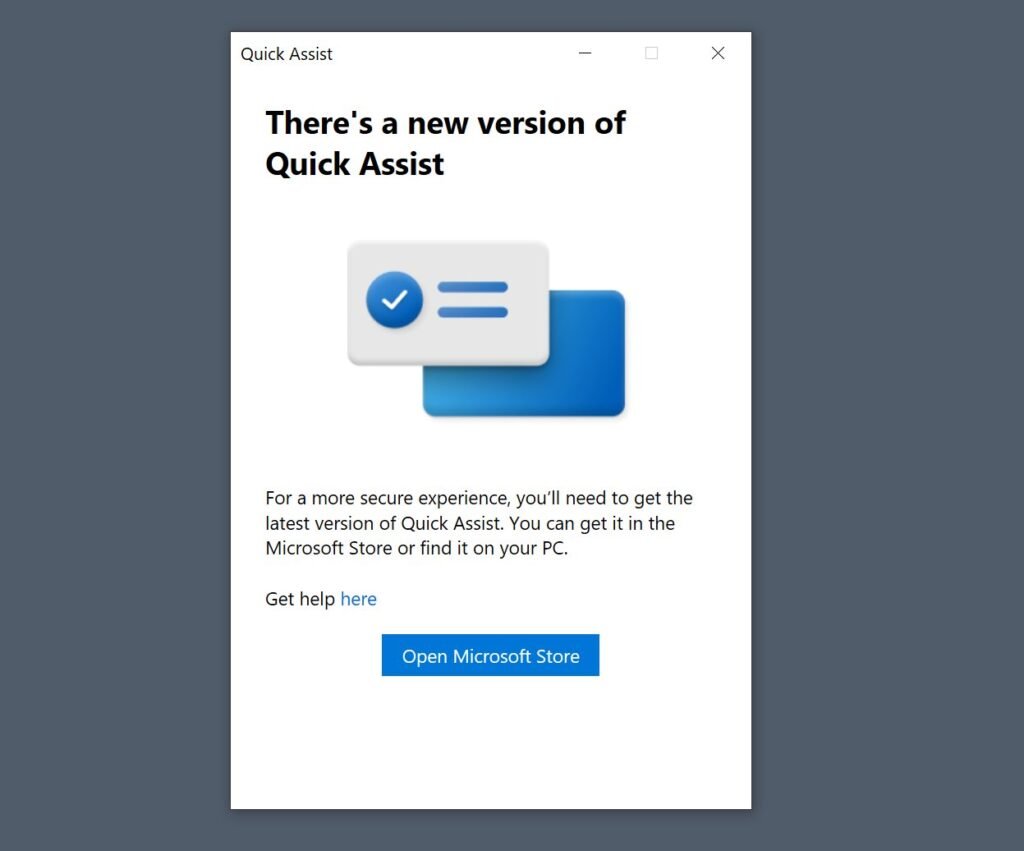 7. Desktop Widgets get better
Microsoft has updated the Widgets on the latest Windows 11 22H2 version in this new update. The company confirms that it is expanding the widgets to include Phone Link, Xbox Game Pass and other partners like Meta and Spotify. With this, Microsoft has finally added support for third-party devices in the widget panel.




In the above screenshot, Microsoft shares the Spotify playlist in the widget. Facebook Messenger chats can also be shown in the Messenger Widget. Officials from the company added, "By simply clicking the weather icon in your taskbar or by swiping from left, the widget will deliver the important information at a glance".
Although, the number of third-party widgets is limited right now. But you can expect more new devices in the coming weeks. Also Read – Microsoft Windows 11 home screen on the latest Windows operating system
8. Smarter Snipping Tool
Alongside the Phone Link feature, the tech giant also brings a built-in screen recorder in the Snipping Tool. With this updated Snipping Tool, Windows users can now easily capture, save and share their creations using this app. Users can search and launch the Snipping Tool through the Search option on the Taskbar to access screen recording functionality. Also Read – How Microsoft Windows 11 has enhanced the performance?
The Snipping Tool has always been a handy tool for Windows users. It allows users to get a customizable screenshot. Instead of grabbing the entire screen, the Snipping Tool will enable users to take a selected portion as a screenshot. The new update lets users record their screen activities using the Snipping Tool. Moreover, users can record activity in a designated area on their screen. The recording will begin by simply pressing the Record Button.



This feature is helpful while solving some issues or guiding someone about navigating to a part. Earlier, this screen recording on Windows 11 is accessible via the Xbox app. It comes with some limitations. Moreover, you cannot record the desktop or minimize the app during recording. Now, the availability of a screen recording feature in the Snipping Tool makes it more convenient for Windows users. Also Read – When did Windows 11 launch, What's new coming with the latest Windows?
9. Tabbed Notepad
Microsoft is also updating its evergreen Notepad and its latest Windows 11 22H2 update. The company is further looking to enhance the Notepad by adding Tabs in the app. The tabs in Notepad will enable users to switch between notes more seamlessly. To access the new Notepad feature, open the app and click on the + icon to create a new tab. Also Read – Facebook fake ads appear across Clubhouse ads on PC app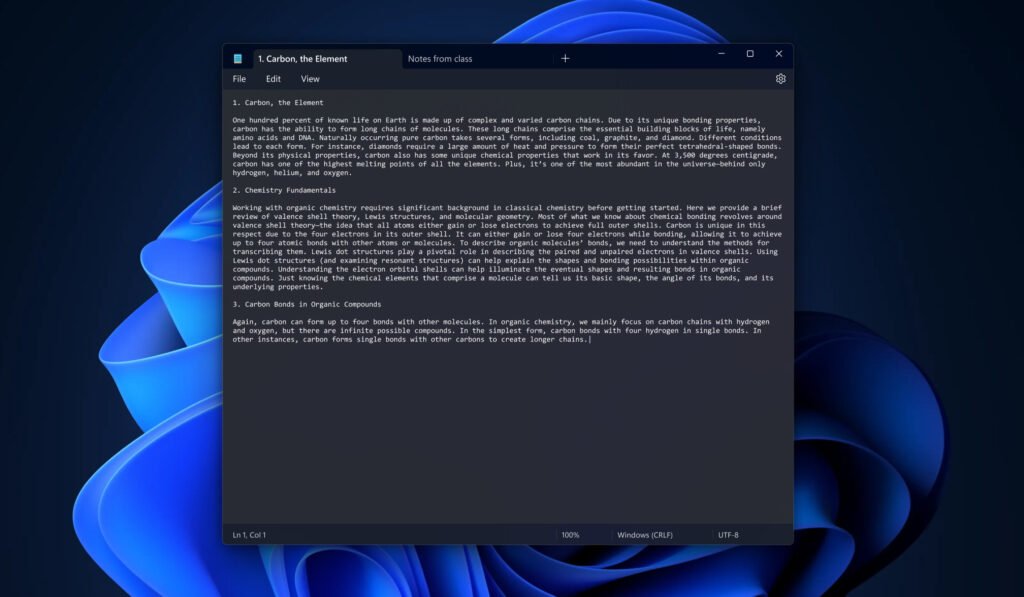 Previously, Microsoft hinted that most of its applications would get tabs. It will make the user's work more streamlined. Before Notepad, File Explorer also received support for tabs in the last update. Now, the new Windows update brings tabbing support to Notepad. Instead of opening multiple Notepad Windows, users can create multiple tabs within one window to work separately. The latest update also brings a new indicator for unsaved changes to a file.
10. Access Cloud PC with the new Windows 365 app
Now, the Windows 365 app is globally available in the Microsoft Store. Regarding this new feature, Microsoft said, "With the Windows 365 app, you can go from your desktop straight to your Cloud PC, which provides you with a personalized experience tailored to your settings, profile and work style." This new feature is also coming with the latest Windows 11 22H2 update. Also Read – Clubhouse PC fake ads appears on Facebook