Domestic company Noise India has officially unveiled its gaming True Wireless Earbuds (TWS). These TWS earbuds launched the Noise Buds Combat in India. The company claims that these TWS Noise earbuds are designed for intensive gaming sessions. It will enable users to hear every detail with crisp and clear audio. Noise Buds Combat True wireless gaming earphones come for Rs 1499 in India. This newly launched under Rs 1500 TWS headset comes with a Quad Mic ENC.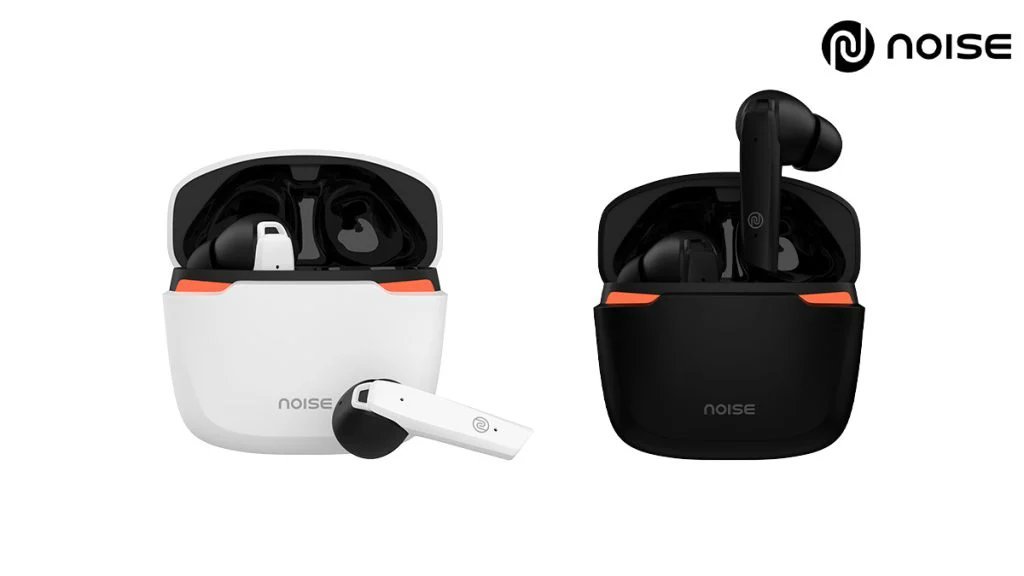 Noise Buds Combat TWS Earbuds in India
The Domestic brand has launched these Noise earbuds in three color shades – Stealth Black, Covert White, and Shadow Grey. The latest gaming earphones are available via the official Noise website and other e-commerce websites, Flipkart. Regarding other key highlights, the Noise TWS earbuds have Bluetooth v5.3 connectivity and an IPX5 rating. Noise claims that this gaming earphone offers long-time battery life. With the launch of Combat gaming TWS earphones, Noise will compete against brands like Realme, Boat, Boult Audio, etc.
Noise Buds Combat price and availability
The Noise Buds Combat TWS gaming earbuds have been priced at Rs 1499 in India. These gaming TWS earbuds are listed at GoNoise online store, www gonoise com and e-commerce website Flipkart. The Domestic players have launched these True Wireless Earbuds in three color options – Sleath Black, Covert White, and Shadow Grey. Also Read – What is the newest pixel buds? Google Pixel Buds new
At this price of under Rs 1500, the Noise Buds Combat will compete against Realme TechLife Buds T100, Boat Airdopes 111, and others. All these products are affordable TWS earbuds in India. I've been using these earbuds for a few days, and now that I have, I will thoroughly evaluate these Noise gaming earphones.
Noise Buds Combat specifications
Noise Buds Combat gaming TWS earbuds feature Quad Mic with Environmental Noise Cancellation (ENC). Furthermore, these Noise TWS earphones get touch controls and support for Google Assistant and Siri. These touch controls work with both buds. Moreover, these controls can control the volume and switch music. Additionally, it also gets support to call out the voice assistant. Also Read – Google Pixel Buds Pro battery life. How's it?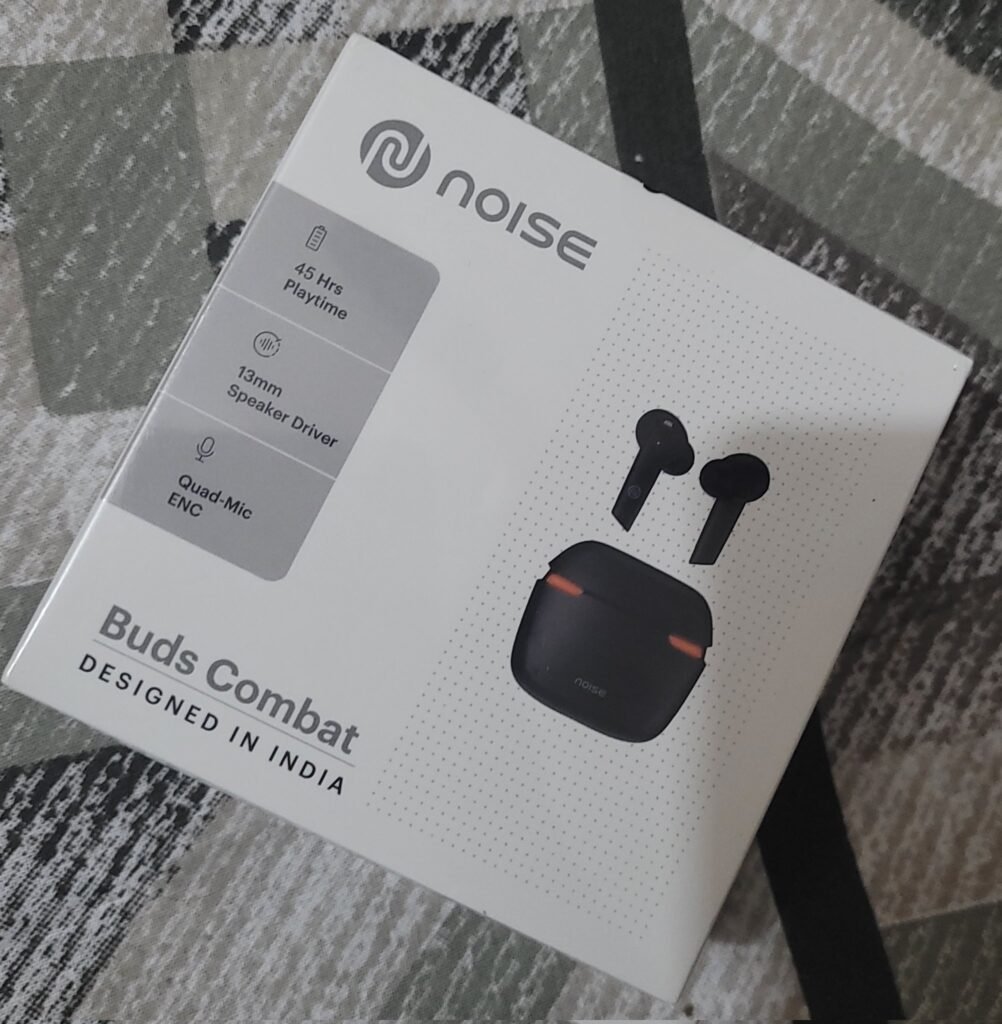 Noise Buds Combat TWS earphones are compatible with both Android and iOS smartphones. Regarding specifications, the domestic audio brand GoNoise uses a 13mm driver on these Noise gaming earphones. These Combat earbuds have an ultra-low latency mode and IPX5 sweat and water resistance. It features low latency at under 40ms.
Regarding connectivity options, the Noise TWS gaming earbuds get support for Bluetooth v5.3. The company claims that these earbuds offer a connectivity range of up to 10m. Along with the quad mic, the Noise Buds Combat gets environmental Noise Cancellation for an uninterrupted audio experience.
Noise Buds Combat promises to offer up to 8 hours of battery backup on a single charge. Along with the charging case, the gaming earbuds can offer up to 37 hours of playback time. The company claims that the latest Noise TWS earphones can be fully charged in 90 minutes. The earbuds also come with Instacharge support for fast charging.
However, the Noise Buds charging case can take up to 2 hours to charge from zero to 100 percent. The charging case also has an LED charging indicator and a USB type-C port. Noise Buds Combat weighs around 9.2 grams, with the case around 35.2 grams. The case has a dimension of 61.6 x 25.6 x 44.5mm. Also Read – Google Pixel Buds vs. Pixel Buds A
GoNoise Press Release
During the launch, the company said, "At GoNoise, we are determined to cater to the diverse requirements of consumers. With the launch of our first gaming TWS earbuds, Noise Combat, we aim to do just that. One of our many firsts, the new TWS is designed to complement a gaming setup, making it an ideal gaming companion for the enthusiasts."
NoiseFit Twist Smartwatch
Before launching Combat Buds in January 2023, Noise launched an affordable smartwatch in India. The NoiseFit Twist is the latest smartwatch from the company. This affordable smartwatch comes with a price tag of Rs 1999. The Twist smartwatch supports a circular dial along with a 1.38-inch touchscreen display. This NoiseFit smartwatch comes with Bluetooth calling functionality.
With the help of Bluetooth connectivity, users can now directly make calls with the help of this smartwatch. Moreover, users can also store up to 10 contacts and get access to the recent call logs on this affordable NoiseFit Twist Smartwatch. Also Read – Nothing Audio Ear 1 release date, specifications and other details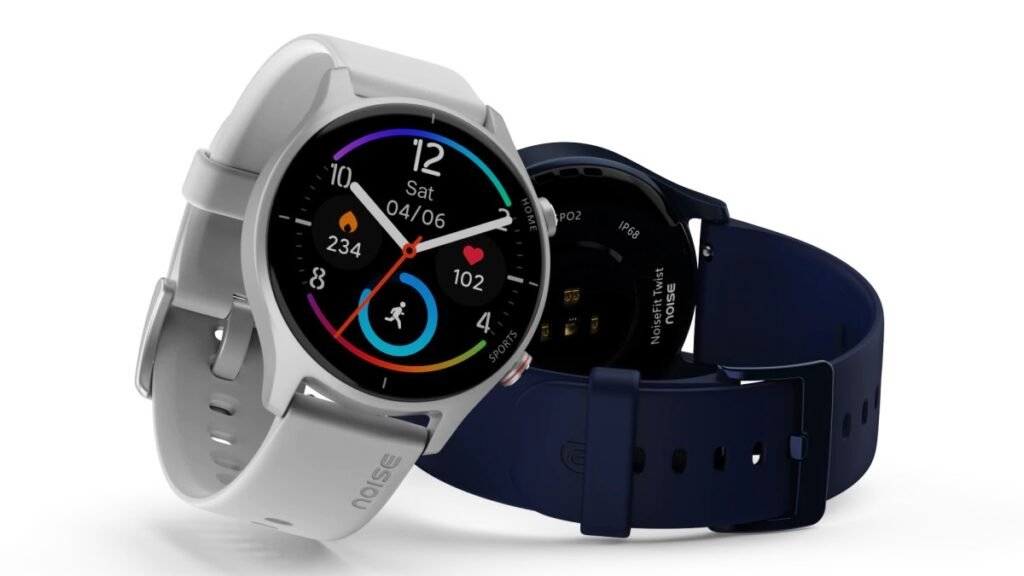 Noise Buds Combat First Look
The newly launched Noise Buds Combat gaming TWS earbuds come with many features and functions. These include IPX5 water and dust resistance, long battery backup, balanced bass, and loud audio output. The affordable gaming earphones also have a dedicated gaming mode, quad mic, and impressive design.




In my usage, I looked for the design, build quality, sound quality, bass, gaming experience, battery life, and much more. I also tested for comfort levels, touch controls, connectivity, call quality, and other features and functions. So let's start with the Noise Buds Combat Design. Also Read – Noise earbuds Pro launched in India as Noise Air Buds Pro with Active Noise Cancellation
Design-wise, the Noise Buds Combat comes with multiple color options. The Noise Buds charging case gets a square shape design. The front side of the charging case features light combinations. At the same time, the bottom edge gets a Type-C charging port. The back side of the charging case gets a reset button.
Talking about the TWS gaming earbuds design, the Noise Buds Combat has a steam shape full-in ear type design. I am highly impressed with the look and feel of the TWS earbuds. Moreover, the color combinations of the buds are striking. Additionally, Noise Buds Combat gets IPX5 water resistance. Henceforth, these gaming buds will be protected from sweat and water splashes.
The quality of plastic used for the charging case and earbuds is highly improved from the previous earbuds from the company. Furthermore, the Noise Buds Combat gaming earbuds and charging case has a matt finish. You can easily open and close the lid of the charging case single-handedly. Overall, the build quality of the Noise Buds earbuds is solid. Also Read – FauG multiplayer initial release date and deathmatch games
These Noise Buds earphones fit the ear canal perfectly. The company is also offering its users 3 different sizes of extra ear tips. Moreover, you can choose the proper ear tips that will fit perfectly in your ear. Each Noise earbud properly fits inside the ear canal. It helps in reducing external Noise by up to 30 percent. Overall, the Noise Buds Combat is comfortable during long gaming sessions. The earbuds will not pop out from the ear during running and heavy workout sessions.
As mentioned above, the Noise Buds Combat comes with 5.3 Bluetooth connectivity. GoNoise also claims that these Combat earbuds can connect from up to 10m. Once the connection is established, the Noise gaming earphones will automatically connect with the last pairing device. Noise is using Hyper-Sync technology. Hence the overall connectivity is fast and smooth.
Battery Backup and Charging
Expecting excellent battery life from affordable TWS earbuds takes a lot of work. The battery capacity on these pocket-friendly earbuds is average, just like the other rivals in this segment. Meanwhile, these gaming TWS earphones can offer up to 5-6 hours of playback at 100 percent volume levels. These earphones provide 45-hour playing capacity when used with the charging case. Considering the charging case battery, the playtime is decent.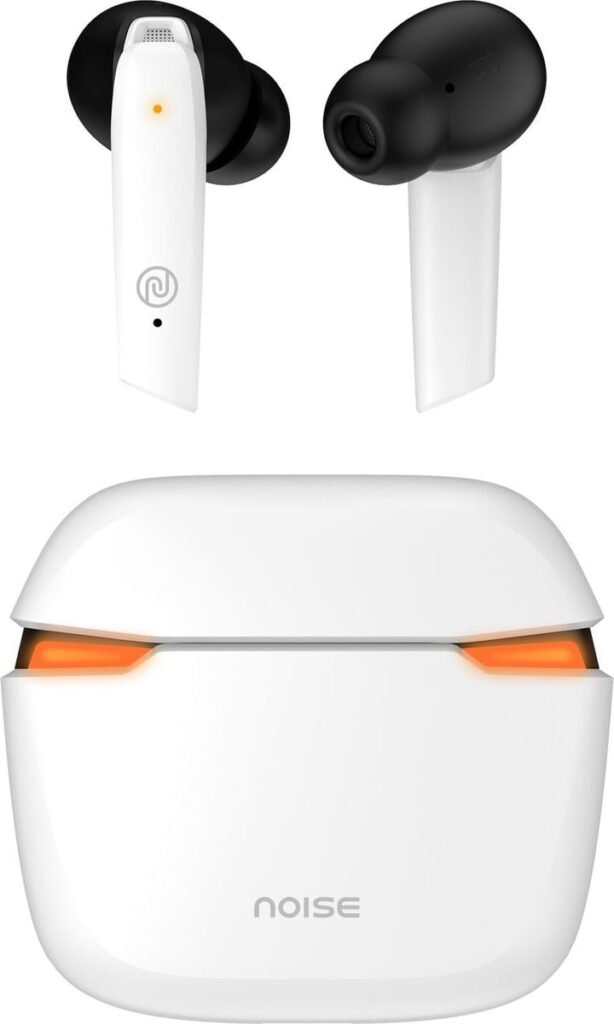 I charged my gaming earbuds 4-5 times with the charging case on a single charge. Moreover, the Noise Buds Combat also supports an instant charging facility. With this facility, charging your Noise Buds for 5 minutes will provide 1 hour of playback time. Also, the charging case gets a USB-C port for fast charging. Also Read – Samsung Galaxy Earbuds with iPhone
Noise Buds Combat comes with a separate Game Mode. Once entering the Game Mode, you will hear "We Fight." During the launch, the domestic company claims that with "Game Mode" On, the earbuds offer 40ms low gaming latency. I played graphic-intensive games like Call of Duty and BGMI during my testing. The sound quality and gaming experience are perfect with Combat Buds.
I did not feel any lag issues during my gameplay for a long duration. Moreover, the Left-Right Separations are just perfect. Even the loudness levels are also perfect. While exiting the Game Mode, you will hear a "Game Over" sound. Also Read – Samsung Galaxy earbuds price in India
Noise Buds Combat gaming TWS earbuds use 13mm drivers for each bud. Both earbuds also come with SBC codec support. At total volume, the loudness is extreme. During my usage, I kept the volume levels at 70 percent. Vocal clarity is excellent. Trebles are also average and should be enhanced. Overall sound quality is good but average when compared with other rival products.



Furthermore, these gaming buds also get balanced bass. You will feel a slightly punchy bass effect. Overall, I didn't feel any issue with the bass effect. For regular bass lovers, these gaming TWS earphones are just perfect for you.
Noise Buds Combat uses quad mics, with dual mics on each earbud. Furthermore, these gaming earbuds also have an environmental noise-cancellation feature. In my experience, the ENC also works flawlessly. ENC optimizes up to 80 percent of external Noise and makes the overall audio experience crystal clear.
During long call sessions using these earbuds, I did not experience any problems. The call quality is impressive. My friend and I received an impressively loud and clear voice. Also Read – Xiaomi earbuds 3 Pro, new TWS launch in India with Active Noise Cancellation
Noise Buds Combat Touch Controls
Noise Buds Combat earbud also gets full touch control. Both earbuds also offer complete touch controls. Now, let's see how these touch control functions. Also Read – Nord Buds, latest TWS earbuds from OnePlus
Double tap: Music Play or Pause
Triple tap on right earbud: Next Track
Triple tap on left earbud: Previous Track
A single tap on the right earbud: Volume Increase
A single tap on the left earbud: Volume decrease
Double tap on any earbud: Call Accept or Hang up Ongoing Call
Press and hold for 2 sec on any earbud: Reject an incoming call
4 tap on right earbud: Voice assistance activate
Press and hold for 3 sec on any earbud: Enter/Exit Gaming Mode
Noise Buds Combat: What's inside the box?
Noise Buds Combat TWS earbuds
USB C Charging Cable
Warranty Card
User manual
Pros & Cons
Impressive design
Solid build quality
Hyper sync technology for instant Bluetooth connectivity
Dedicated gaming mode
Loud audio output
Balanced bass
Good battery capacity
Quad mic for batter calling experience
ENC to reduce background noise
Lightweight and portable to carry
None
Noise Buds Combat Specs (In Table)
| | |
| --- | --- |
| Audio Driver | 13mm Driver on each earbud |
| Bluetooth | Yes, 10m range |
| Color Options | Stealth Black/ Shadow Grey/ Covert White |
| Dedicated Game Mode | Yes |
| Deep Bass | Yes |
| Sweat and Water Resistance | Yes |
| Warranty | 1 Year |
Noise Buds: Final Verdict
If you are looking for an affordable pair of TWS earphones. Then I would definitely recommend these Noise Buds TWS earphones in India. In my personal experience, there are some highlighted features that impressed me the most. Meanwhile, these includes impressive battery backup, excellent call quality with ENC, good sound with bass, instant pairing and outstanding design. Overall, Noise Buds Combat are great value for money product in this price range.