FAUG (Fearless and United Guards) is an online action game, coming from nCore Games'. Initially, The game was released on 26th January on the occasion of India's Republic Day. Now, the FAUG game is finally getting an important update for the Deathmatch Mode, multiplayer mode. This update is likely to make the game more interesting. With this update, the game will be bit more closer alternate to PUBG Mobile. Also Read – Battlegrounds Mobile India, Find out the launch date from the latest teaser
Deathmatch Mode on FAUG:
As promised on the launch day, nCore Games' has confirm to launch a FAUG game update for Deathmatch Mode. As per reports, this update is likely to roll out soon in coming days. This FAUG update will allow users to play multiplayer battles within the game. Earlier, the in-house developer from nCore Games took on twitter and made official announcement about this new FAUG update for Deathmatch Mode. Besides FAUG, this Deathmatch Mode is already available in PUBG Mobile, since July 2019.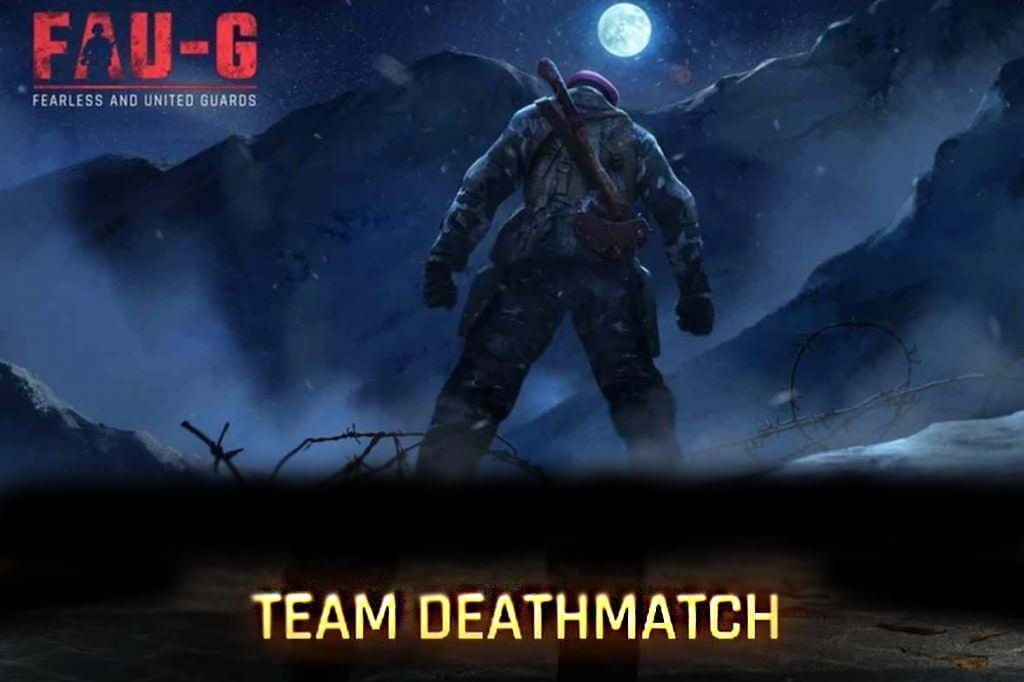 In FAUG game, this Deathmatch Mode allow users to play in highly-aggressive environment within a restricted time. The Deathmatch Team is likely to be compromise of FAUG 5v5 players. Wherein, a total of 10 players will be allowed to combat against each other. Also Read: FAUG registers over four million registrations on Google Play store
Multiplayer Team on FAUG Game
According to reports, the new update is likely to bring support for new maps also. At this moment, this Multiplayer deathmatch mode is already present on the FAUG Game app. But, still this feature is inaccessible to the users. Besides FAUG, the other popular game apps that support multiplayer feature includes PUBG Mobile, Call Of Duty(COD).
Find your friends, form your squad, fight for freedom! FAU-G's multiplayer Team Deathmatch mode is coming soon!

Download now: https://t.co/8cuWhoHDBh#FAUG #Multiplayer #AtmanirbharBharat@BharatKeVeer @vishalgondal @nCore_games pic.twitter.com/TWOPeeKIXY

— Akshay Kumar (@akshaykumar) February 24, 2021
The Bollywood actor Akshay Kumar has already made a tweet regarding this update around FAUG Multiplayer Deathmatch Mode Game. However, there is no news about the launch of this new update. Initially, the game released with only hand-to-hand combat feature. Immediately after the launch, the game faced a lot of criticism and backlash, as the game was unable to fulfill the users' requirements. As per critics, the game was termed as "Simple Game". This situation occurs because of lack of gaming content and game levels.
FAU-G faces criticism:
Especially after PUBG Mobile ban in India, the game lovers took over the Google Play Store listing and bombarded the game page with negative reviews and bad ratings. However, the developers are now defending this action buy sharing the news regarding the latest update.
To recall, FAUG Game was launch as a best alternative to PUBG Multiplayer Mobile in India. During its initial release days, the game registers over five million downloads on Google Play Store with a rating of 4.5 stars. Now, the game rating has fallen to 3.2 stars at present. The main reason behind this rating drop is considerably the lack of content and minimal features. The game features a single player mode along with basic two button mechanics. This criticism pushed the developers to add new content and features to the game.




However, still there is much more scope of improvement, which is required to be added. The game developers should optimize the game make it look more realistic. While, the addition of more weapons will enhance the capabilities of the player. We must appreciate team nCore for this Deathmatch mode and Multiplayer team support on FAUG Game. Also Read: Google Chrome OS 88 officially launched