Xiaomi, a Chinese smartphone maker, has recently launched its first ever foldable smartphone in its home market. The foldable smartphone is Xiaomi Mi MIX Fold. The latest Xiaomi foldable phone has a unique design that allows it to fold inwards like a book. The company has plans to launch this innovative Mi Foldable phone in other markets outside China as well.
Xiaomi Mi MIX Fold
According to some reports, the Mi Fold, Xiaomi foldable phone is likely to arrive in India soon. India is one of the biggest smartphone market for Xiaomi in the world. The reports also reveal that the Mi Fold has been spotted on the IMEI database, which is a global mobile directory. The IMEI database shows the global model number of the Xiaomi MIX Fold. This hints that the foldable smartphone is ready for international launch.
Xiaomi Foldable phone soon in India
This report about Xiaomi's first ever foldable smartphone has been leaked by renowned tipster Mukul Sharma. Tech blogger reports that the upcoming Mi folding phone has been seen on the IMEI database website. According to leaks, the upcoming Mi folding phone has a Global Model Number of M2011J18G. The model number is displayed on the website along with the device name. Sharma's tweet suggests that the Mi folding phone is likely to be launched in India soon. The Mi folding phone is Xiaomi's first foldable smartphone, and it has already available in China.
So yes. Xiaomi's first-ever foldable is likely to launch globally as well. Have spotted the global variant (M2011J18G) on the IMEI database
Plus, though it does not guarantee it, the device has been registered on the Indian IMEI database too
Feel free to retweet.#Xiaomi pic.twitter.com/PfIVTMvbAl

— Mukul Sharma (@stufflistings) April 22, 2021
Mi MIX FOLD in India soon
Mi MIX Fold, which is Xiaomi's first foldable smartphone, will be launching soon in India. It also states that the device will be available in other global markets outside China as well. However, there is no official announcement from Xiaomi about the exact launch date of the Mi Fold. As per some reports, the foldable phone could launch globally in a few months.
Xiaomi Mi MIX Fold: Features and Specs
The Mi MIX Fold is Xiaomi's first foldable smartphone. It has already been launched in China. The design of the device resembles the Samsung Galaxy Z Fold 2. Meanwhile, the Galaxy Fold 2 is another foldable smartphone from a rival company. The Xiaomi MIX Fold also adopts the same vertical folding style as the Samsung Galaxy Z Fold 2. This means that it can open like a book to reveal a larger screen. Also Read – Samsung Galaxy Z Fold 3 could skip on S-Pen Silo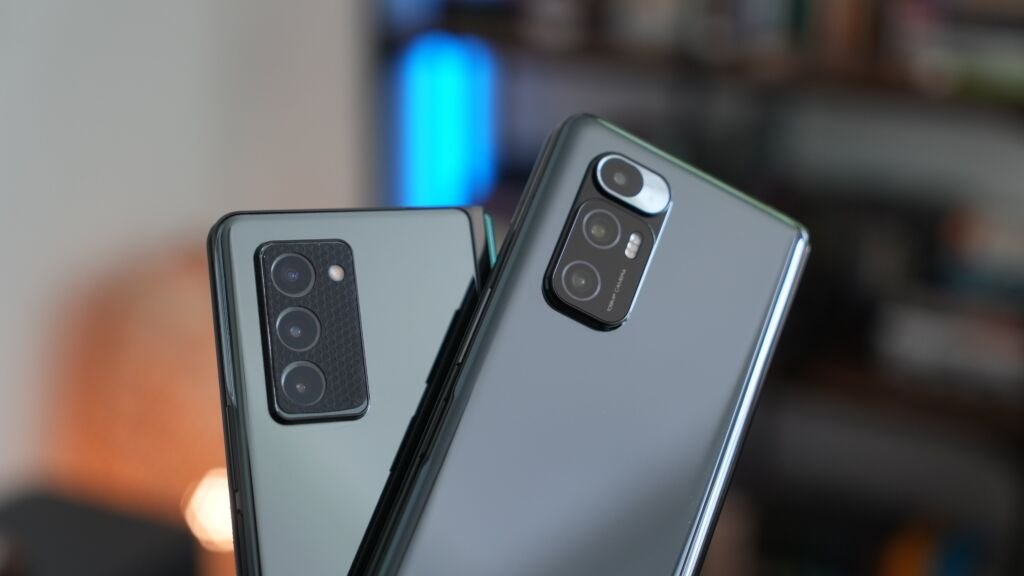 The Mi MIX Fold has an 8.01-inch WQHD+ OLED foldable display with a 60Hz refresh rate. This Xiaomi display offers a high-quality and immersive viewing experience. When the device is fold, it has a 6.52-inch AMOLED display with a 90Hz refresh rate. This is convenient for one-handed use and quick access to notifications.
The MIX Fold smartphone features a Qualcomm's premium flagship Snapdragon 888 SoC. This Qualcomm chipset is a powerful and efficient processor that can handle demanding tasks and games. The processor pairs with up to 16GB of RAM and 512GB of internal storage. Hence, it provides ample memory and space for the device.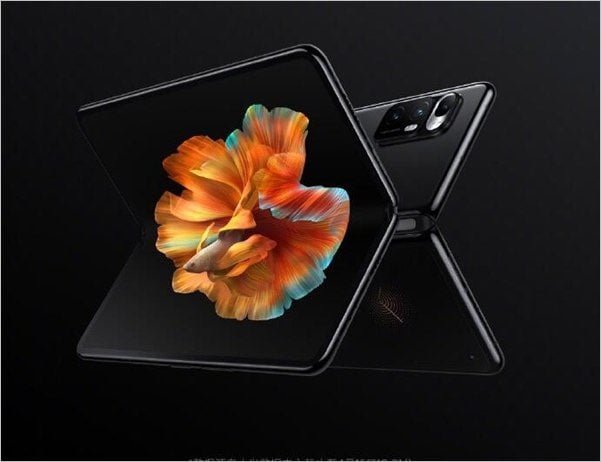 The Mi MIX Fold is a remarkable smartphone that has some unique features that set it apart from other devices. One of these features is the company's own Surge C1 image signal processor (ISP), which is a chip that enhances the quality and performance of the camera system. Another feature is the Liquid Lens technology, which is a technology that allows the camera to change its shape and focus like a human eye.
The MIX Fold has a 108-MP quad rear camera setup, which consists of four different lenses that can capture different types of photos. The main lens is a 108-MP sensor that can take high-resolution and detailed images. The other lenses are a 13-MP wide-angle lens that can capture a broader view, an 8-MP telephoto lens that can zoom in on distant objects, and an 8-MP macro lens that can focus on close-up objects.
The Mi MIX Fold also has a 20-MP selfie shooter. This selfie camera is hidden under the display and can take clear and beautiful selfies. The Mi Fold has a large and long-lasting battery of 5020mAh. This dual battery is divided into two cells for better performance and safety.
Battery and Other Features
The battery also supports 67W fast charging system, which can quickly charge the device in minutes. The Mi MIX Fold runs on Xiaomi's own MIUI 12, which is a customised version of Android 11 OS that offers a smooth and user-friendly experience. The Mi Fold also has a side-mounted fingerprint scanner, which is a security feature that can unlock the device by scanning the user's fingerprint on the side of the device.
Xiaomi Mi MIX Fold: Price in India
The price of the Mi MIX Fold in India has not been officially announced yet. However, we can make an estimate as per the price of the device in China. As mentioned above, the Xiaomi Mi MIX FOLD is already available in India. The Xiaomi Fold price in China is CNY 9999, which is equivalent to around Rs 100000 in India. This means that the Mi MIX Fold is a very expensive smartphone, and it could be even more costly in India due to taxes and duties.
The Mi Fold is a premium and innovative device that offers a foldable display and a powerful performance, but it may not be affordable for many people.