Last week, OnePlus officially launch the new OnePlus 10 Pro 5G smartphone in the global market. The all-new OnePlus 10 Pro goes official at the annual Mobile World Congress (MWC) 2022 event. According to reports, this OnePlus 10 Pro could launch India's most affordable 5G smartphone. The Chinese smartphone makers could also launch the OnePlus 10 Pro smartphone in European markets. Furthermore, this OnePlus 10 Series phone could launch alongside the new OnePlus IoT devices.
OnePlus 10 Pro 5G launch this month:
Recently, the Chinese smartphone makers revealed that it would begin selling its OnePlus 10 Pro smartphone in Europe, India and North America this month. The official selling of the OnePlus 10 Pro will start by the end of March. This means that the OnePlus new launch event for the OnePlus 10 Pro 5G phone could occur anytime this month in India. Also Read – Qualcomm to enable 150W fast charging speeds on Snapdragon 898 chipset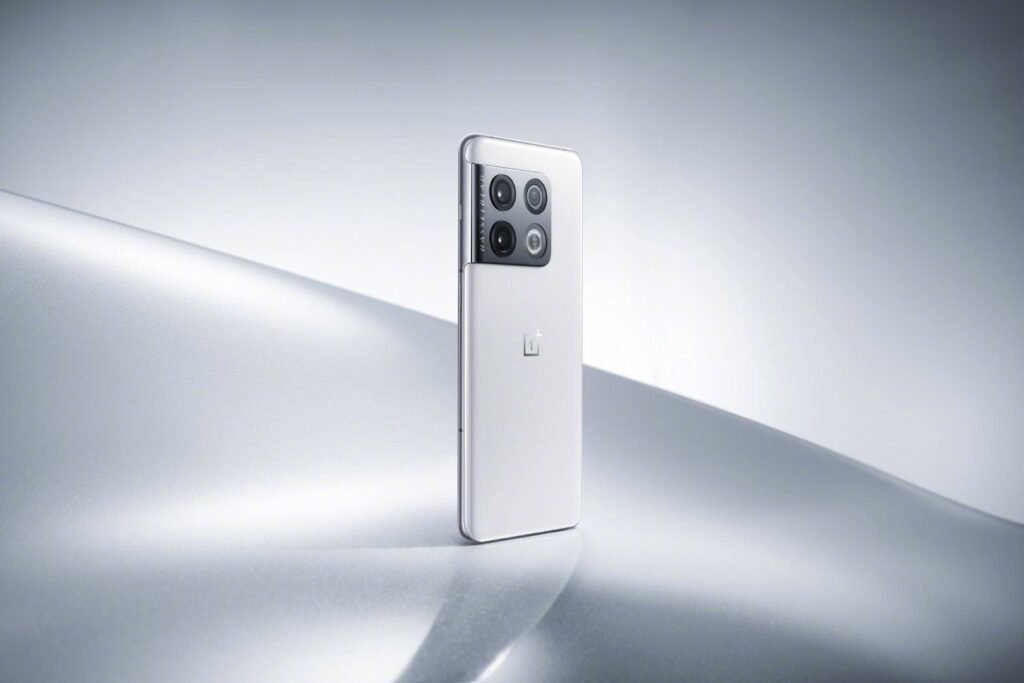 OnePlus 10 Pro 5G launch details leaked:
The OnePlus 10 Pro 5G will launch in two colour options in India, including Volcanic Black and Emerald Forest (Greenish) options. The Chinese smartphone makers will be launching this Pro variant in two storage configurations. The base variant of the new OnePlus 10 Pro 5G phone will feature 8GB RAM and 128GB internal storage. At the same time, the other variant will pack in 12GB RAM and 256GB onboard storage.



The rest of the specifications are likely to remain the same as the Chinese variant of the OnePlus 10 Pro. However, recent reports suggest that the latest OnePlus 10 Pro launch event in India is expected to occur around Holi. It can take place either before or after the Holi festival. However, there is no official word from the OnePlus about the exact launch date of the OnePlus 10 Pro 5G in India. These are just leaks and rumours. Therefore, we suggest you take this information with a pinch of salt.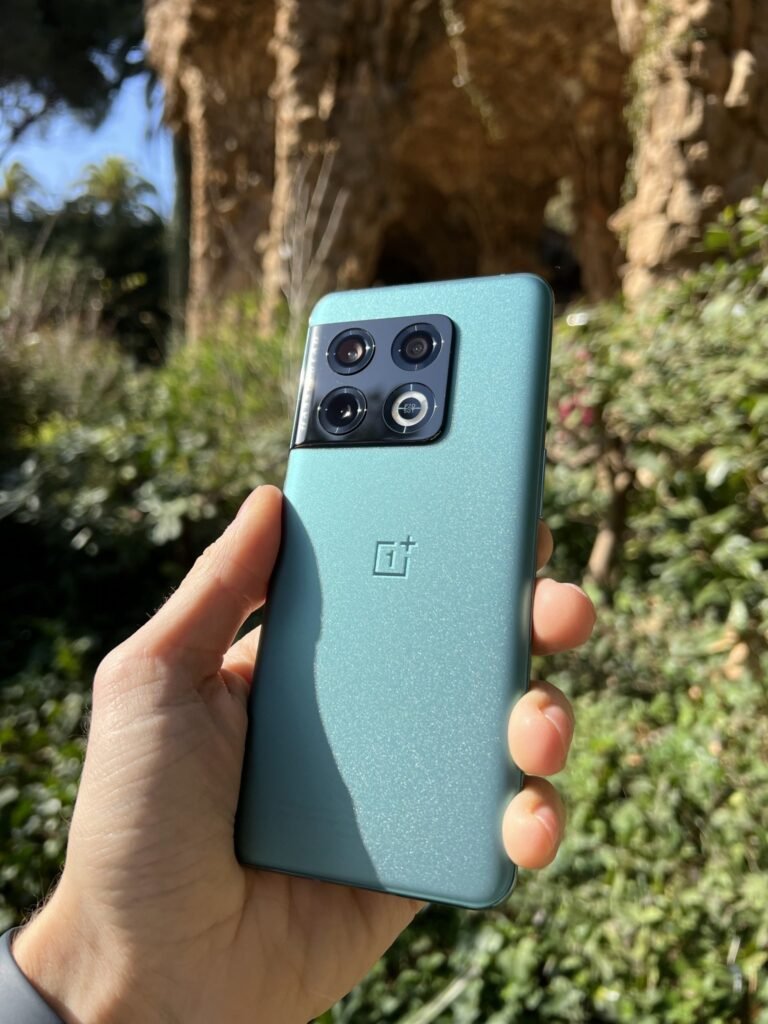 As per a business report, OnePlus has generated over CNY 100 million in the open sales of the OnePlus 10 Pro in China. This is roughly Rs 120 crores in India. To recall, the OnePlus 10 Pro phone was already launched in China in January. Also Read – OnePlus to become Oppo sub-brand, suggests leaked document
New OnePlus Retail Model launch in India:
Meanwhile, OnePlus is preparing to launch its latest and most affordable 5G enabled smartphone in India. This new affordable 5G smartphone will join the OnePlus product line up. The same device will launch in Europe later this year but with a different name. Furthermore, the Chinese tech players have also announced that they will launch a new OnePlus retail model in India. This will allow Indian customers to order OnePlus smartphones online. After successful online orders, the customers can pick them up directly from the retail stores.
OnePlus smartphone with 150W SuperVOOC charging:
In a new report, OnePlus recently confirms that a smartphone is currently under works that supports 150W SuperVOOC fast charging. This new OnePlus smartphone could launch with 5G connectivity in the second quarter of 2022. As mentioned above, the company could launch the new OnePlus 5G smartphone in the second quarter of 2022. Additionally, this smartphone will support those mentioned above 150W SuperVOOC fast charging. FYI, this charging technology has been developed by the Oppo Research Institute.
OnePlus claims that a smart phone with a 4500mAh battery can charge from 0 to 50 per cent in just 5 minutes. OnePlus further added that the technology is powered by a customized twin battery setup. It gets industry-leading battery PCB protection board, and a highly integrated microcontroller to improve overall charging efficiency.
HyperBoost Gaming Engine launch on OnePlus devices:
On the software front, OnePlus also confirms that it will be introducing its HyperBoost Gaming Engine. This will offer features like GPA Frame Stabilizer to reduce the frame rate fluctuation. The company will also introduce O-sync to increase the syncing speed six times. The GPU Load Control (GLC) will increase rendering speeds by 36 per cent, lowering the power consumption.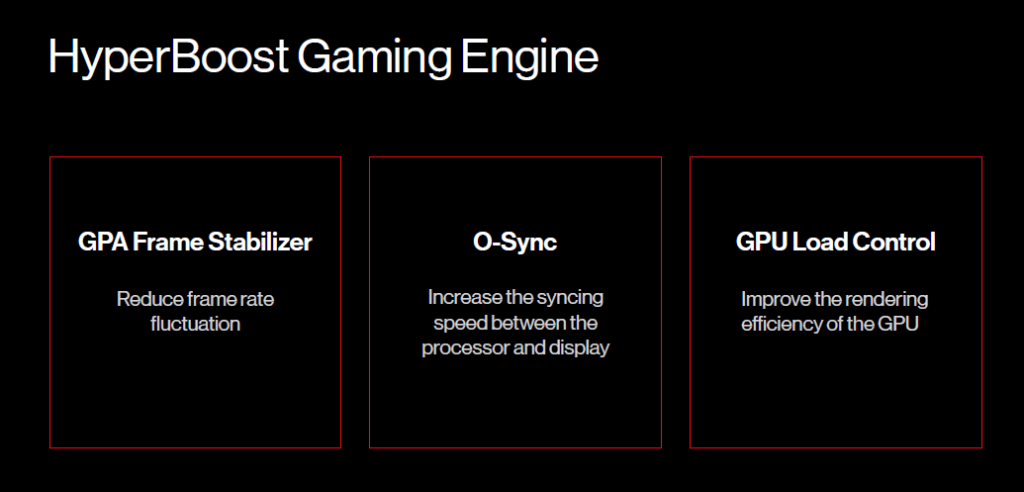 OnePlus confirms that the HyperBoost Gaming Engine will launch as a part of an OTA update. This new OTA update will release with the OnePlus 10 Pro 5G launch in India, Europe and North America. Although, there is no official word about whether this feature will land on the older OnePlus smartphones. Also Read – Realme Flash is the Snapdragon 888 powered flagship to launch soon in India with wireless charge support
OxygenOS ColorOS separate entity:
In another report, OnePlus has also clarified that it will share the codebase of the OxygenOS operating system with ColorOS. However, the operating system will retain its look and feel with the new OxygenOS 13. Earlier report suggests that the two Android-based OS custom skins would merge into a Unified OS. Furthermore, it was also noted that the new OnePlus Pad Tab and future coming OnePlus 5G phones could launch with this Unified OS.
OxygenOS as independent brand property:
To recall, OnePlus announced that it would merge OxygenOS and ColorOS into a single Unified OS. Furthermore, this Unified OS was likely to feature on both the companies' mobile phones and other devices. However, OnePlus has revealed that OxygenOS 13 will remain an independent brand entity. Furthermore, the latest OnePlus OxygenOS13 will arrive with the launch of the Android 13 OS.
The Chinese smartphone brand confirms the decision to retain OxygenOS on OnePlus devices. This decision was taken based on feedback from the OnePlus community. However, both the OxygenOS and ColorOS will now develop on the same codebase as previously announced by the company. Also Read – Realme OnePlus on same path, Realme considers switching to ColorOS from Oppo
Oppo 240W Flash Charging Technology:
Meanwhile, the Chinese smartphone brand Oppo also showcased a new 240W SuperVOOC flash charging technology. Oppo claims that a smartphone can fully charge with this charging technology in under 9 minutes. Suppose this fast-charging technology starts coming with mobile phones. Then it will be the fastest charging technology ever for a smartphone. According to rumours, OnePlus sister-brand Oppo could launch smartphones with this flash charging technology starting from third quarter.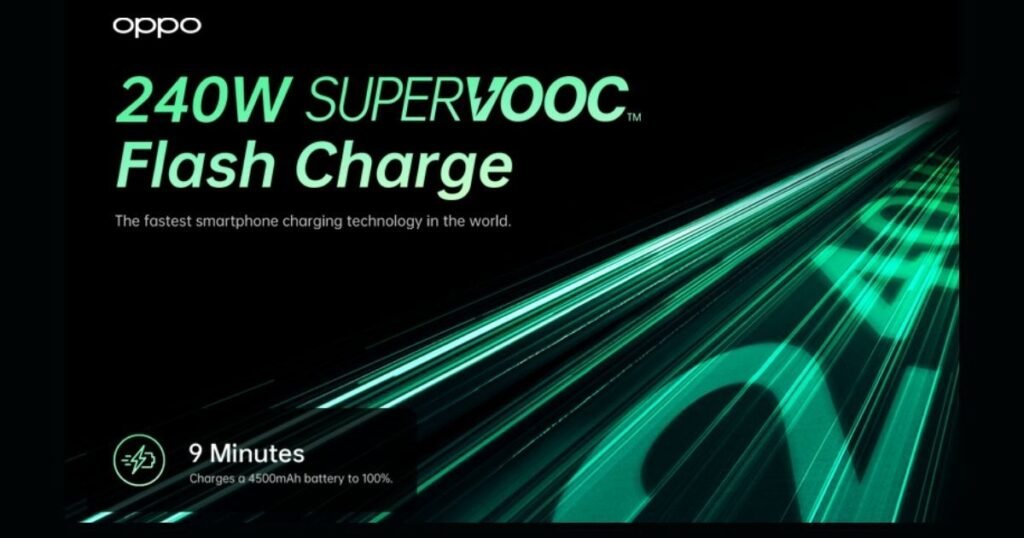 Oppo's 150W SuperVOOC charging:
OnePlus sister-brand Oppo also showcased its 150W SuperVOOC charging technology at Mobile World Congress (MWC) 2022 event. The Chinese smartphone brand plans to introduce this charging technology on the upcoming Oppo flagship phones. This announcement was accompanied by a demo of 240W SuperVOOC flash charging technology. With this technology, Oppo claims that smartphones can charge from 1 per cent to 100 per cent in just 9 minutes.
How does Oppo 240W SuperVOOC charging work?
This technology comes with 24V/10A on USB Type-C. The Chinese smartphone brand claims to have utilized three charge pumps for faster charging. However, the power supplied on the smartphones was converted to 10V/24A using the supported adapter. Similar technology will debut with the future smartphones from the company,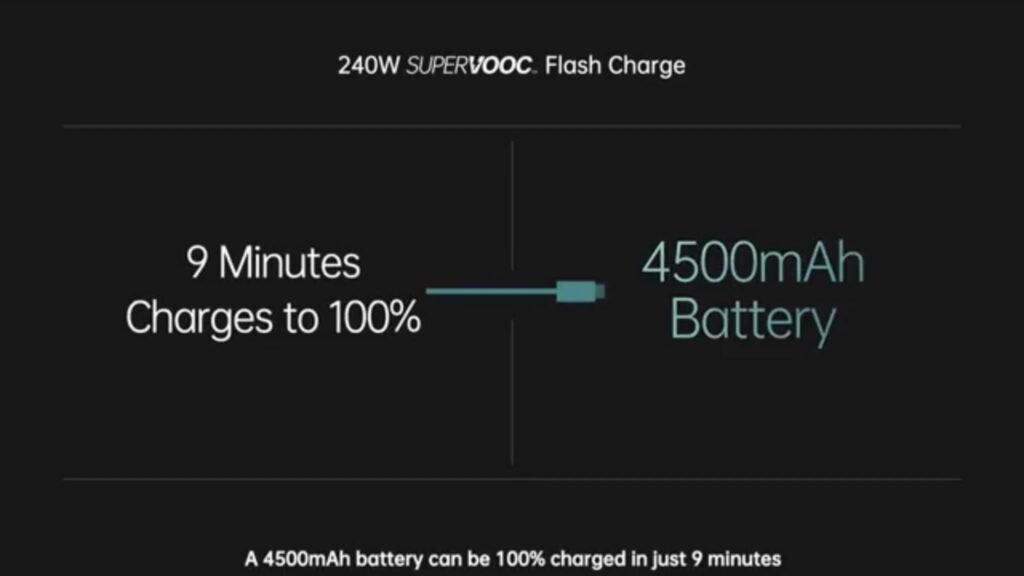 Oppo claims that the 240W SuperVOOC adopts five safety protection measures. Furthermore, it uses a customized control chip. This chip will control the voltage, current and temperature on the smartphone. Additionally, Oppo is relying on the custom-made battery safety monitoring chip. This chip can access and monitor whether any external forces damage the smartphone's battery.



The technology uses a temperature protection feature that monitors 13 temperature sensors on the smartphone. This will allow keeping track of the smartphone's overheating. Meanwhile, Oppo is yet to reveal when the technology will be available for commercial usage. Also, there is no information about which first smartphone model will come with this 240W charging support.