Realme is gearing up for an exciting launch event on June 24, where the company will unveil its latest Narzo 30 smartphone series and a new smart TV. This announcement comes from Realme India and Europe's CEO Madhav Sheth, who confirmed the launch date via Twitter.
Realme Narzo 30 Series launch in India
The Narzo 30 series is expected to comprise both 4G and 5G variants, catering to a wider range of user needs and preferences. This dual-pronged approach reflects Realme's commitment to providing diverse and accessible smartphone options to its customers.



In addition to the Narzo 30 series launch, Realme is also set to introduce a new smart TV with a 32-inch screen size. This compact smart TV is likely to target budget-conscious consumers seeking an enhanced home entertainment experience. Also Read: Jio Phone 5G to launch around Diwali this year, price around Rs 3500
Realme IoT devices in India
Apart from these confirmed announcements, Sheth has also hinted at "more surprises" in store for the June 24 launch event. These surprises could potentially include new accessories, AIoT devices, or even additional smartphone models, keeping the anticipation levels high among tech enthusiasts.
Overall, Realme's upcoming launch event will be a significant event, marking the company's expansion in India's dynamic smartphone and smart TV market. The Narzo 30 series launch, the new smart TV introduction, and the potential surprise announcements are expected to generate considerable excitement and attract a wide audience.
Realme Multi-Product Extravaganza: Narzo 30 Series, Smart TV, and More
Beyond the highly anticipated Narzo 30 series launch and the introduction of a new smart TV. Realme has teased the possibility of unveiling additional products at its upcoming June 24 event. Rumors suggest that the company is preparing to launch the Realme Buds Q2 TWS earphones in India. These TWS earbuds are potentially rebranded as the Buds Air 2 Neo.



Furthermore, Realme is likely to provide updates regarding the Indian launch of its Realme GT 5G smartphone, Realme Book laptop, and Realme Pad tablet. These devices were initially teased during the global launch event for the Realme GT 5G. Tech enthusiasts and prospective buyers are earlery waiting for the Indian release.
Other leaks about new Realme product launch
The potential launch of these additional products highlights Realme's commitment to expanding its product portfolio. The company also promises towards catering to a diverse range of consumer needs. From smartphones and earbuds to laptops and tablets, Realme is planning to make a significant mark across various tech categories with its upcoming product announcements.
The June 24 launch event is shaping up to be a grand affair. At this event, Realme set to unveil a multitude of exciting products and updates. The Narzo 30 series launch, the new smart TV introduction, and the potential release of the Realme Buds Q2, Realme GT 5G, Realme Book, and Realme Pad are sure to generate considerable excitement and anticipation among tech enthusiasts and potential buyers alike.
Realme Narzo 30 series and Smart TV: What's new?
Realme has officially confirmed that the Narzo 30 5G series will be launching with 6GB of RAM in India. To recall, the European variant for the same 5G model comes with 4GB of RAM. Meanwhile, the all-new Realme Narzo 30 is likely to feature an octa-core MediaTek Helio G95 processor. The Narzo 30 is likely to pack in a 5000mAh battery. On the other hand, the company is also planning to launch a 32-inch Realme Smart TV in India. The smart TV will support a 32-inch Full HD Panel. This display can offer a peak brightness of 400 nits.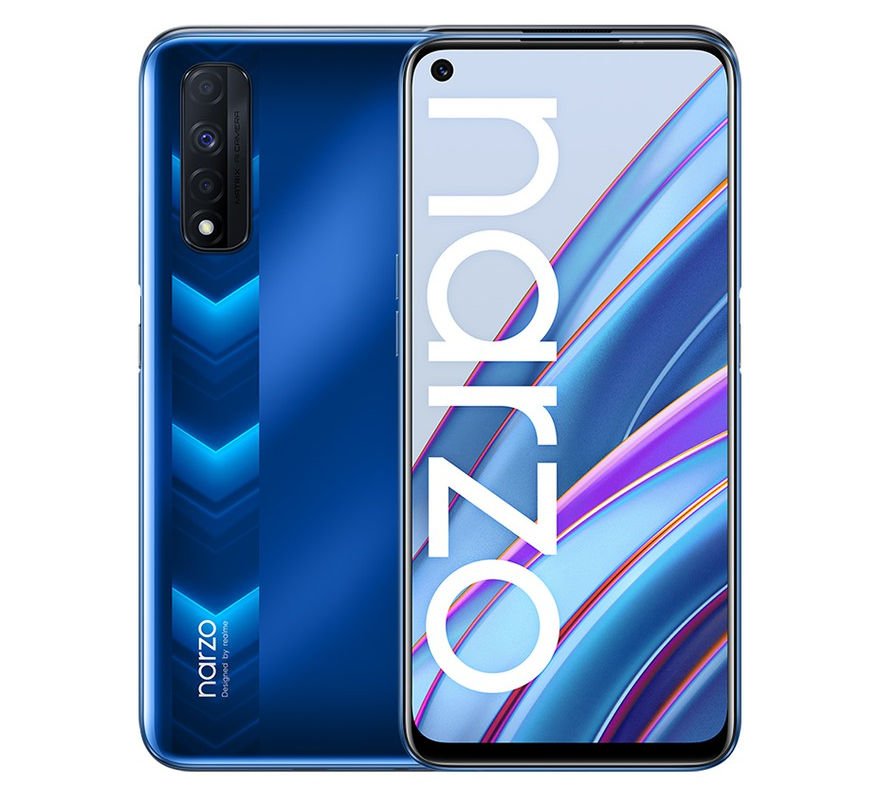 Just like the Realme Narzo 30, The Realme Smart TV 32-inch model will be an Android based Smart TV. The upcoming Realme TV will be running on the Google's Android 9 Pie. This Android TV skin will be based Android TV Operating System. The device will also get built-in Chromecast support along with Chroma Boost Picture Technology.
Realme Smart TV: Specifications (Expected)
For audio system, the Realme TV will be launching with 24W quad stereo speakers. It will also get support for Dolby Audio. According to Realme, this Dolby Audio support will make sound more stereoscopic and clearer. Beside all this smart TV will also be getting support for all the important apps. The smart TV could also get support for Google Voice Assistant.
For connectivity options, the device will also get all the important connectivity options. These may include the HDMI port, USB Port, Audio/ Video Jack, Headphone jack and others. As mentioned above, both the Realme Narzo 30 series and the Realme Smart TV 32 will be launching on June 24.