In 2019, Vivo unveiled the Apex Concept as a dual-curved port less handset. Xiaomi went a little ahead and introduced a port less concept phone. The Chinese smartphone manufacturers has always been known for producing some of the most head-turning products, and we are all aware of this.
Xiaomi and it's innovations:
Xiaomi's innovation comes handy, whether you speak about under display cameras or the new Air Charging concept. Xiaomi's new breakthrough comes in the form of a quad-waterfall concept phone. As Xiaomi calls this design as a port-free design. This port less phone comes with a quad-curved waterfall screen. This means that on all four edges, the phone have a curved waterfall display. Xiaomi concept phone has a unibody port-free design with the whole front panel covering display.
😍😍😍 pic.twitter.com/PM7nQDFmjH

— Agatha Tang (@aggasaurus) February 5, 2021
The company also shared some pictures with Mi fans on Twitter. Xiaomi also share a teaser video of the quad-curved waterfall display for this concept phone on their YouTube channel. Also Read: Xiaomi's 2021 Mi 11 to cost high?
Xiaomi's Port-Less Concept Phone:
The user interface flows over the Xiaomi concept phone display like water, as this 88-degree hyper quad-curved screen design allows the smooth slow . Almost the entire frame of the phone is covered by quad-curved screen, however its body does not carry any ports or buttons, thus bringing forward the futuristic unibody no-port design,
The company claims that it has used a 3D bonding process to attach an 88-degree quad-curved glass panel to a flexible display. The hot bending under 800-degree high temperature and pressure has been applied to bend the display at 88 degrees on all four sides.
Xiaomi says it took "thousands of attempts" to get one such piece of glass. In addition, the smartphone receives a third gen under-display cameras, wireless charging, eSIM chips, and pressure-sensitive touch sensors. The phone is absolutely exciting to use with no ports or buttons, but it's very cool to look at.
Keep in mind that this is a concept phone and it will not be made available anytime soon. Also Read: Redmi K40 series likely to launch with three models
History of Xiaomi's Concept Phone:
Xiaomi has a deep history of experimenting with new display designs on their smartphones. Before this, Xiaomi last year launched a 5G surround display on its Mi Mix Alpha concept phone. This phone covered the whole body from the front to the back of the display. The main highlight is that not only front but the sides even and the back is wrap with in the display itself on the Mi Mix Alpha.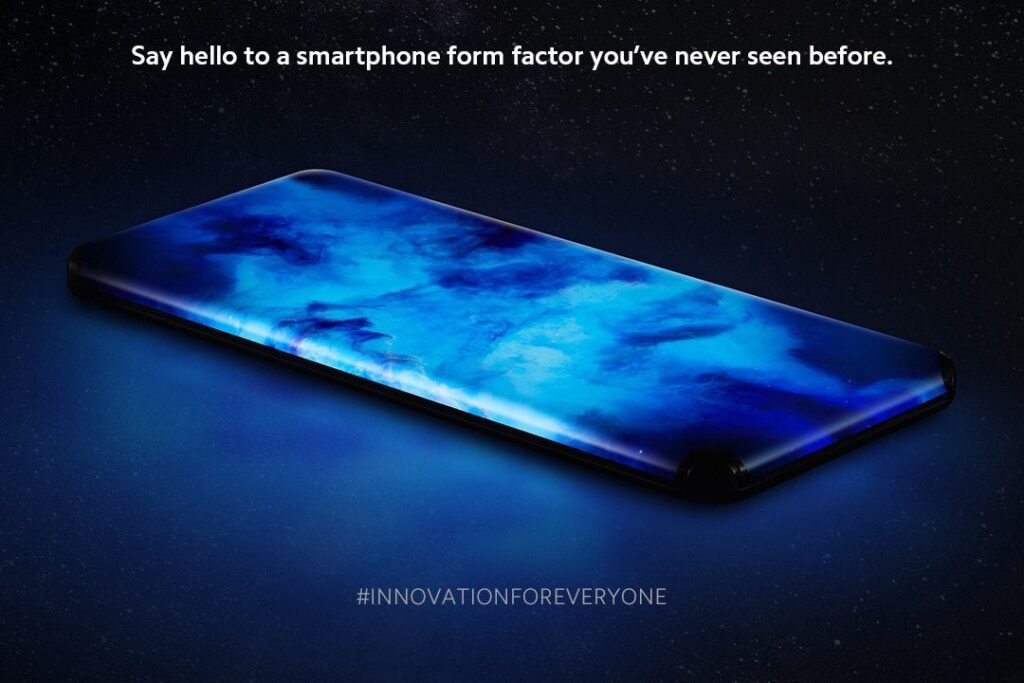 The phone uses a 108-MP main sensor on the rear. The other two lenses includes a 20-MP ultra wide-angle lens, and a 12-MP telephoto lens. However, Xiaomi has confirm that the Mi Mix Alpha will not be made for masses in future. This is because the device is difficult to manufacture. Mi Mix Alpha was a research project and it has achieve its goal, according to CEO, Xiaomi.