Google Android 12 is the latest software from the search giant. The latest Google Android 12 update was released last month. To recall, earlier in the month of February, Google released the developer preview of Android 12 for various phones. This early update was made available to the registered developers. Later in the month of May, Google showcased the official Android 12 update at the annual Google I/O Event.
Google released Android 12 OS:
Since then, Google rolled out the four-beta version till August. In the month of September, Google deployed the last and the final Android 12 Beta 5 update. The final Beta 5 update comes with the fewer bugs than the early updates. In this final beta update, the developers weed out all the bugs and ensure a better user experience on the Android phones.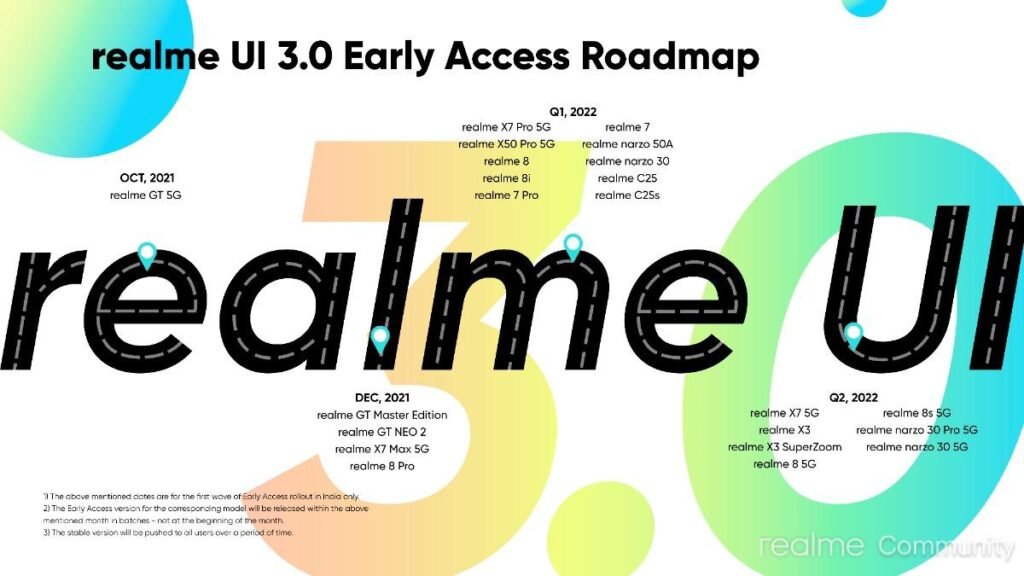 Recently, the company has released the final version of Android 12 operating system in the month of October. The new Android 12 update comes with new material design on phones from various brands. In this new material design, Google includes personalized interface, security control shortcuts, privacy labels and much more. Also Read – Poco X3 Pro, the latest smartphone in India; Price, Specifications and more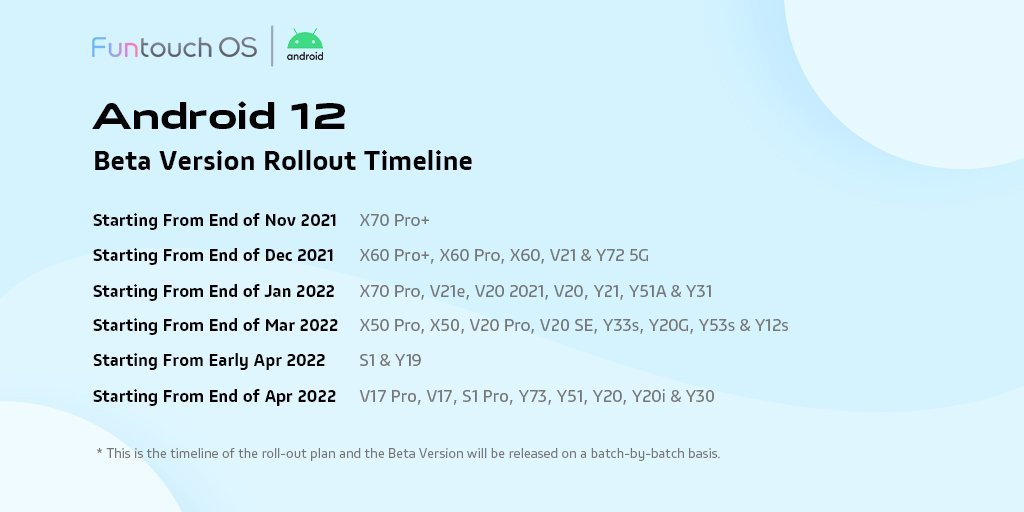 Now, OEMs have been working hard to promote the upgrade. They want to give their customers the chance to try out the new software. The new update will be coming on the custom ROM skin. One must be wondering if their mobile phones will get the Android 12 update. We've created a list of all the devices that will receive the Android 12 upgrade on the factory level. This list includes devices that have been verified to receive the update. Also Read – Apple releases iOS 14.5, iPadOS 14.5 beta version, stable version; new features and more
Android 12 OS: Updated List of Eligible Phones
Smartphone Brands
Phone models confirmed

to get Android 12(*)

Phone models most likely




to get Android 12 (*)



Google

Pixel 3, Pixel 3 XL, Pixel 3a, Pixel 3a XL,




Pixel 4, Pixel 4 XL, Pixel 4a, Pixel 4a (5G),




Pixel 5, and Pixel 5a.



-----
Samsung

Samsung Galaxy S20 Ultra 5G, S20 Ultra, S20+ 5G, S20+, S20 5G, S20,




Samsung S10 5G, S10+, S10, S10e, S10 Lite,




Samsung Galaxy Note20 Ultra 5G, Note20 Ultra, Note20 5G, Note20,




Samsung Galaxy Note10+ 5G, Note 10+, Note10 5G, Note10, Note10 Lite




Samsung Galaxy Z Fold2 5G, Z Fold2, Z Flip 5G, Z Flip, Fold 5G, Fold,




Samsung Galaxy A71 5G, A71, A51 5G, A51, A90 5G,




Samsung Galaxy Tab S7+ 5G, Tab S7+, Tab S7 5G3, Tab S7, Tab S6 5G4, Tab S6, Tab S6 Lite and others



-----
Nokia
Nokia XR 20

Nokia 1.3, 2.4, 3.4, 5.3, 5.4, 8.3 5G,




Nokia CO1 Plus, Nokia C20 Plus,




Nokia G10, Nokia G20,




Nokia X10, X20



Xiaomi
Mi 11, Mi 11 Ultra, Mi 11i and Mi 11X Pro.

Mi 11 Lite 4G,




Xiaomi 11 Lite NE 5G, Xiaomi 11T, 11T Pro,




Redmi Note 10 series,




Redmi K20 series,




Redmi 10 Prime.



OnePlus
OnePlus 9, 9 Pro, Nord 2.

OnePlus 8, 8 Pro, 8T,




OnePlus Nord (1st Gen),




OnePlus Nord CE.



Oppo
Find X3 Pro, Find X2,
Reno6 Pro 5G, Reno6 5G (including Diwali Edition model),
Oppo Reno5, Reno3 Pro, Reno4 Pro,
Oppo F19 Pro+, F19 Pro, F19, F19s, F17 Pro, F17,
Oppo A74 5G, 10X Zoom, A53s 5G, A53.
Android 12 more than 110 Oppo Phones.
Realme
Realme GT 5G
Realme GT Neo 2,

Realme GT Master Edition,

Realme 8S 5G, 8i, and more.
Vivo
Vivo X70 Pro+, X70 Pro, X60 Pro+, X60 Pro, X60, X50 Pro, X50,

Vivo V21, V21e, V20 2021, V20 Pro, V20 SE, V20, V17 Pro, V17,

Vivo Y73, Y72 5G, Y53s, Y51, Y51A, Y33s, Y31, Y30, Y21, Y20, Y20i, Y20G, Y19, Y12s,

Vivo S1, S1 Pro.
-----
Poco
-----
Poco F3 GT, Poco F3, Poco X3 Pro and more.
Motorola
Motorola Moto G200 5G

Moto G 5G, Razr 5G,




Motorola Edge 20 Fusion, Edge 20,




Moto G60, G40 Fusion, G30.



TCL
TCL 20 Pro 5G
-----
iQOO
iQOO 7, iQOO 7 Legend,

iQOO Z3, iQOO Z5 and iQOO 3.
-----
Asus
Zenfone 8, Zenfone 8 Pro.

Zenfone Flip,




ROG Phone 5, ROG Phone 4



Sharp
Aquous Sense 5G
-----
ZTE
Axon 30 Ultra 5G
-----



More phone models will be appearing on the list as and when companies announce Android 12 updates to their respective devices. Moreover, the companies will be launching new smartphones with the latest Google Android 12 operating system in the coming days. Also Read – Is your Oppo phone eligible for ColorOS 11 update in India?
Most of the Android phones like Realme GT, Realme GT Neo 2, Realme GT Master Edition, Vivo X70+, Vivo X60 series are already getting the taste of the latest Android 12 operating system. These OEMs are also providing regular security updates to these devices.