As expected, the annual WWDC 2021 event started with the announcement of Apple iOS 15 update. The all-new iOS 15 software launches with several advanced features. The latest version brings updates to apps like FaceTime, iMessage, Apple Maps, Weather, Photos and many more. The iOS 15 software will make FaceTime calls look more natural and life like. Additionally, the FaceTime app will get spatial audio and ensure people are better connected than ever.
iOS 15 brings new updates to FaceTime:
According to official reports, the new update of Apple iOS 15 brings new video features on FaceTime app. These features many include portrait mode and many more. This mode will blur the background and puts the focus on the user's face only. Additionally, it is claimed that the FaceTime will be made available to the Android and Windows users in coming days. Users can generate links for FaceTime calls and send them across their friends and family members.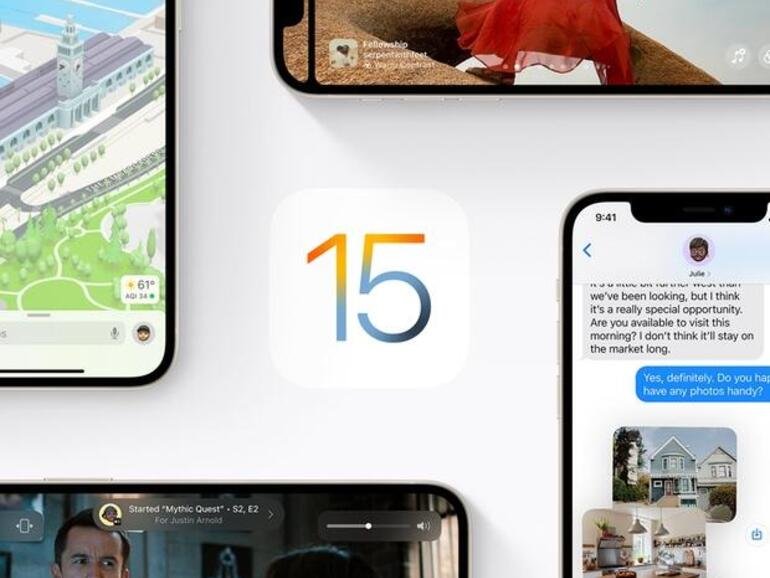 Currently, FaceTime calls can be joined by the Android users and other devices but only via web. The latest Apple iOS 15 update also brings SharePlay feature to FaceTime calls. This feature basically allows users to listen together, watch together and also to share screen.
Apple iOS 15 update brings New Look Notifications:
The all-new Apple iOS 15 update brings new look to the notifications. Beside this, Apple has introduced notification summary. This summary provides a brief of what's happening in the day. This will save your time, as you don't need to go through each and every message or notification you received. Additionally, Apple also announced do not disturb mode with iOS 15 update. This mode will allow users to mute all the notifications.
Apple iOS 15 update also brings Focus Mode. This mode will allow users to focus on either or personal life or work or anything else. For instance, if you are at work, you can set the Focus Mode to Work. By setting this mode, you will get all the notifications related to work such as emails, urgent message and much more. Additionally, you can also set the timings for each mode separately. Apple also provides some options and ways to customize focus mode also.
Live Text Feature in iOS 15:
The all-new Apple iOS 15 update also brings feature like Live Text. This feature will work in such a way that when user points the camera towards a text. Then the text will get highlighted. Now, user can select, copy and paste the required text anywhere wherever required. This Live Text feature uses a deep neural network to scan photos across the entire system. It can also scan any photos which could be available on web. Currently, this live text feature supports seven languages. Additionally, iOS 15 update also brings Spotlight universal search feature. It can basically search for photos in the photos collection.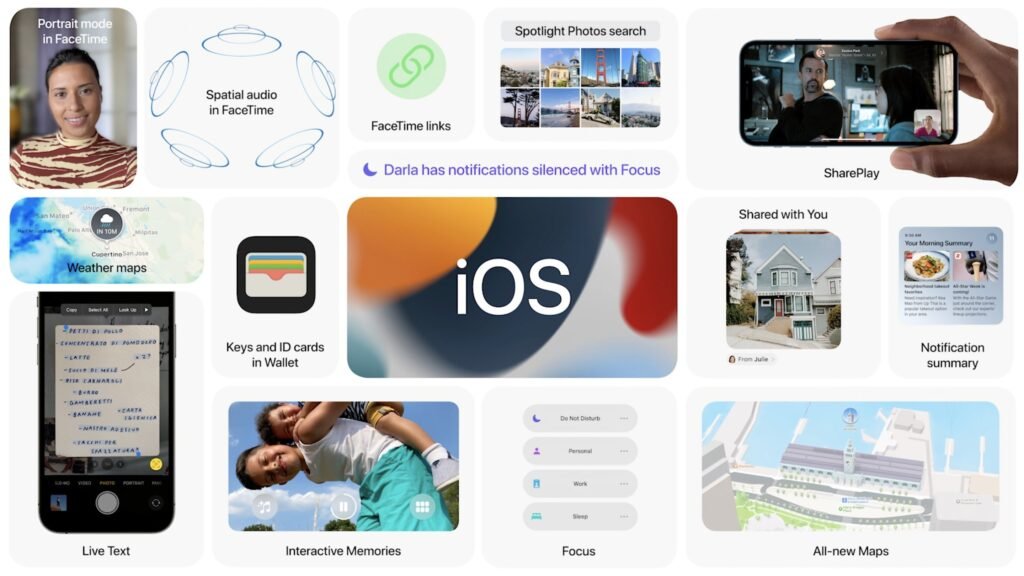 Memories feature in iOS 15:
The Apple iOS 15 also brings Memories feature. In this update, Memories can automatically add Apple Music in the Memories videos. This will make it livelier than ever before. The latest update also brings improvements and new features in Wallet and Weather app. The Weather app gets complete overhaul and more latest features. Lastly, Apple Maps also get some improvements. The Maps get driving mode. It provides more details about the road such as bus lane, metro parking and much more.
Apple iOS 15 Update: Availability
Currently, Apple is yet to reveal the actual release date for the latest update. According to reports, the latest iOS 15 update will be available for all the compatible devices in this fall season. The developer beta for iOS 15 is available to download. Whereas, the public beta will be made available starting next month. However, the company did not announce any specific arrival date. Keep in mind, these beta updates are full of bugs and issues. We suggest you to update the iOS 15 Beta version on your own risk.



According to rumors, the upcoming flagship iPhone 13 series will launch with iOS 15 public update. With the latest iOS 15 software, Apple will bring multiple new features for iMessage, FaceTime, Apple Maps and much more. Apple also confirmed that the Apple iPhone 6S will be the oldest device to get the latest iOS 15 software. Also Read: Google Photos app gets nostalgic with AI, locked folder features
List of devices ready for iOS 15:
The Apple iOS 15 compatible device includes iPhone 12, iPhone 12 mini, iPhone 12 Pro, iPhone 12 Pro Max. For iPhone 11 series, the list includes iPhone 11, iPhone 11 Pro, iPhone 11 Pro Max. For iPhone X series, the list includes iPhone XS, iPhone XS Max, iPhone XR, iPhone X. Apple iPhone 8 series includes models like iPhone 8, iPhone 8 Plus. For iPhone 7 series, the list includes iPhone 7, iPhone 7 Plus. For iPhone 6 series, the list includes iPhone 6s, iPhone 6s Plus. The list also includes Special Edition iPhone models like iPhone SE (1st generation), iPhone SE (2nd generation).