Few days back, OnePlus launched its highly anticipated OnePlus Nord 2 mobile phone. Alongside the smartphone, the company also announced a new pair of TWS OnePlus earbuds. The latest earbuds come with the name of OnePlus Buds Pro. For some unknown reason, the company did not announce the OnePlus Buds Pro price for India yet. However, the company do announce the European and US price. In Europe, the Buds Pro launches at a price of EUR 149. Whereas, USD 149 is the OnePlus Buds Pro price in USA. With this price, OnePlus Buds Pro price expected in India on conversion comes at Rs 11000. With this price, it stands closer to the AirPods category.



If compared with previous gen OnePlus earphone, these OnePlus Buds are way pricey. According to OnePlus, these Pro Buds comes with a lot of extra and promising improvements. The design of these wireless earbuds is lot similar to AirPods Pro and the Oppo Enco X. Currently, Pro Buds are available in two colour options. These includes white and black colour variants. As per looks, the design of OnePlus earphone looks way too unique when compared with other AirPods clone.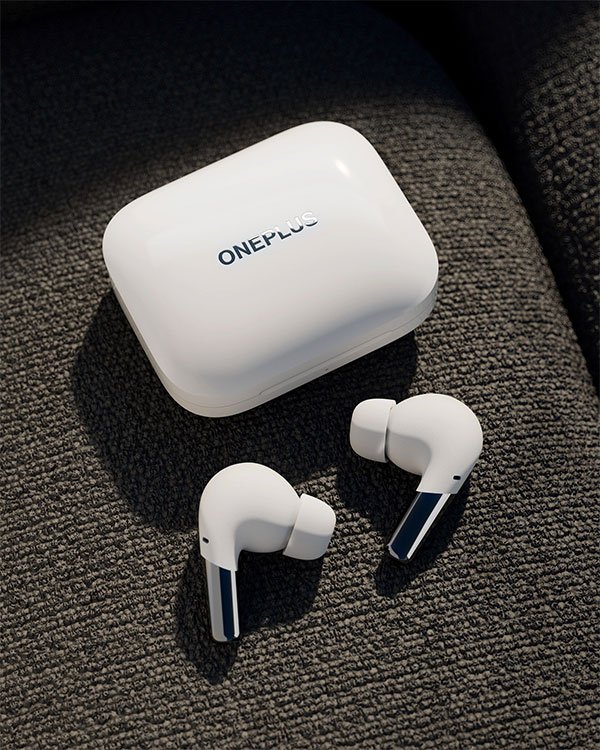 OnePlus Buds Pro: Specs
The 11mm driver promises an improved audio experience for the users. These OnePlus earbuds comes with Dolby Atmos too. Also, there exists some bigger upgrades too in these wireless ear buds. It gets a OnePlus Audio ID that is much helpful for the users. These wireless earbuds allow users to tune their audio preferences into unique profile based on their requirements. It also gets support for Bluetooth v5.2 for connectivity. The OnePlus Pro Buds drops the latency to 94ms. It also gets a new Zen Mode Air. This plays relaxing sounds from a choice of five versions.
Battery Life:
Regarding battery life, OnePlus claims that the earbuds can last for up to 5 hours with ANC. These can last for up to 7 hours with ANC on a single charge. With the case, it can go for up to 38 hours without ANC. According to OnePlus, with just 10 minutes of Warp charging via USB Type-C port, the earbuds can offer a battery backup for up to 10 hours. Additionally, the case comes with support for Qi-standard wireless charging also. Also Read: Nothing Ear 1 design, battery life and other details confirmed
OnePlus Earbuds: Features
One of the most highly anticipated features of the OnePlus Buds Pro is the Adaptive Noise Cancellation system (ANC). This relies mainly on the three microphones. It automatically adapts to the ambient sounds. According to OnePlus official reports, each earbud can filter noise levels of up to 40dB based on the surrounding noises. Also, it can go to as low as 25dB whenever required. This is part of the Smart Mode. It also gets the Faint and Extreme Models if users prefer taking manual control. Meanwhile, Indian will have to wait for the official pricing for these Buds Pro. Based on the International pricing, these OnePlus earbuds can compete with the likes of Oppo Enco X, which comes for Rs 8990. Also Read: OnePlus earbuds with adaptive noise cancellation, better battery backup