From the past few days, there has been news about the new website for Income Tax in India. Couple of days back, The Income Tax Department of India has launched its all-new website for ITR e-filing. The all-new portal will be called as ITR e-filing 2.0 portal for the tax payers. To access the new portal visit https://www.incometax.gov.in/. A tax payer can do all the required e-filing as requested. According to Income Tax department, the new portal is completely user friendly and offers much better features if compare with the old ITR website. The department claims that the new portal will make e-filing easy for the payers.
ITR e-filing 2.0 portal launched:
The all new ITR 2.0 portal provide several important services like e-verify, linking Aadhar Card with PAN, e-payment for taxes, PAN verification and much more. As mentioned above, the new ITR website was announce few weeks ago. To recall, the old website was down since June 1 due to the launch of the new ITR portal 2.0. The latest ITR website will allow users to file their ITR with ease at their home without any hassle.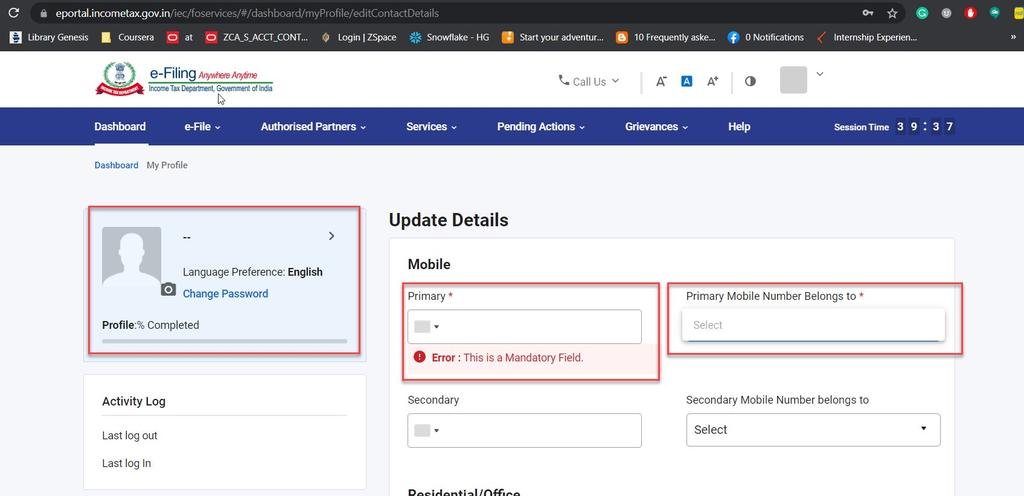 ITR 2.0 portal: What's New?
The new ITR e-filing portal 2.0 features all the important options right at the top of the homepage. This will save users time and they don't need to search for each service like before. The new website looks clean and easy to access. It also provides options to the users to update their profile with ease. The profile updating option is available right on the home page. With the all new ITR 2.0 portal, The Income Tax Department can connect with the tax payers. They can solve their problems more quickly than ever. If you are facing any problem or issue, the new portal will provide you a section right at the home screen to submit your query and the problem you are facing. The concerned team will get in touch with you.



Additionally, the e-filing ITR also gets much easy than ever before. The e-filing option is also available on the home page. To file the ITR, at the home page click on "File your ITR" option in blue. Fill all the require details and then you are done. If you visit the old website, then you will see a banner of the new portal launch. You can click on this banner and it will redirect you to the new website. All the Income Tax related operations can also be performed on this new ITR 2.0 e-filing portal. Also Read: Samsung to reintroduce Galaxy E series with the launch of Galaxy E02 in India soon