The all new Apple WWDC 2021 event is going to start on June 7. This date of June 7 is going to be a big day for all the Apple Fans. Apple's annual event of WWDC 2021 will begin virtually for another year. The hopes for this year's Apple event are really high. The all virtual event could bring a lot of new stuff for all the Apple Fans across the globe. At this annual Apple event, one can expect to see the upgrades for iOS, MacOS, iPadOS and WatchOS. Additionally, the tech giant could also showcase lots of other stuff like new Apple Silicon Chip along with new Mac Models. In the latest teaser, Apple itself has teased about a lot of new features coming for Apple iMessage.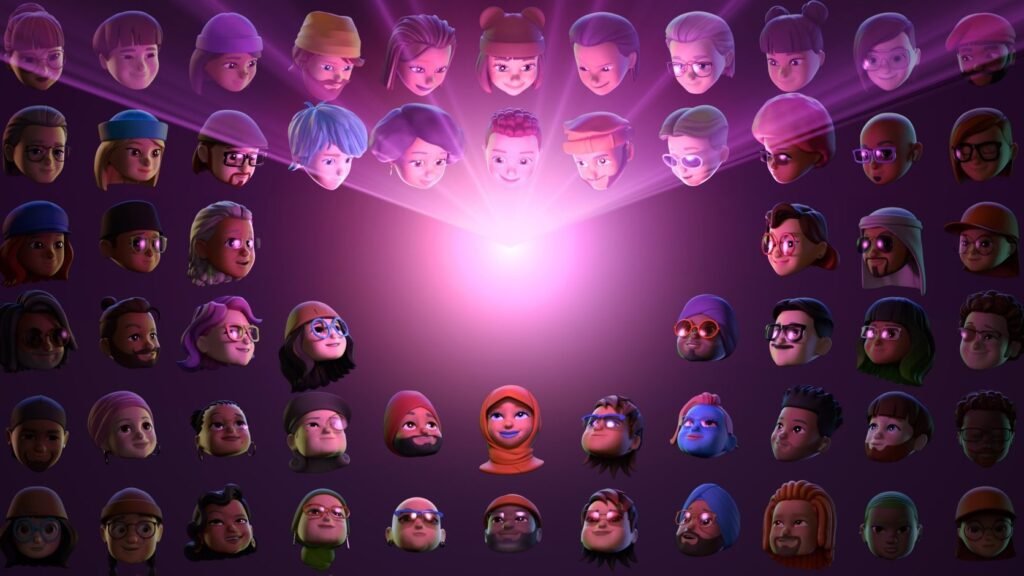 To recall, In India, the Apple WWDC 2021 annual event will be live on Apple's YouTube page. Apple Fans can also watch the complete live event on the Apple Event page at 2230 IST. The keynote event is likely to last for at least two hours. Also Read: Apple iOS 14.5, iPadOS 14.5 stable version 
Apple iMessage to get major update:
The teaser image is available on the registration page. This image shows a lot of improved Animojis along with new light effects which were previously unseen on iOS. All these hints points out at addition of new Animojis and more special effects and filters. Apple also shares a video teaser on its official Twitter page. The Video teaser shows a big heart like shape floating up. This heart like shape is surrounded by the Animojis we are talking about. However, these are just speculations. According to reports, the Apple iMessage could get something similar to WhatsApp and Instagram. It could be any feature which is already present in WhatsApp and Instagram called the Stories.
Previously, Rumors have already suggested that Apple is planning something big for the iMessage this year. To recall, most of the messaging app these days are adopting the popular Stories feature. It would not be any surprise if Apple brings the same feature on the iMessage at the annual event. Additionally, iMessage could also collate the contacts and provide intuitive ways to post their stories. There are speculations that the app could separate itself from the regular SMS app.
Major developments ahead. Join our worldwide developer community for #WWDC21 on June 7 at 10 a.m. PDT. 

Tap the ♥️ and we'll send you a reminder on event day. pic.twitter.com/CN6KbQGe0E

— Apple (@Apple) May 28, 2021
Apple WWDC 2021 Event: What Else?
Presently, Apple is silent at the moment and is focusing on the preparation for its annual WWDC 2021 event. The complete details about this topic will be out on Monday. Additionally, the Apple iMessage update could also come in pair with the new iOS 15 update. Keep in mind, the iOS 15 update will itself likely to bring some major changes. It may offer more customization options along with improved privacy features. Beside this, the iPadOS 15 is also likely to launch at the WWDC event. This iPadOS version is likely to bring some iOS customization which is carried over to the big screen interface. Also Read: Apple iOS 15, iPadOS 15 features leaked online: New homescreen for iPad, smarter notification for iPhone