Earlier there was a question, "is there going to be a Windows 11?". Now the question changes to "When is Windows 11 launching? What is the Windows 11 Release date?" This could be one of the prime question these days all around the internet. This popular question is gaining interaction from all around over the social media as well. These days Microsoft keeps on rolling out the new beta versions of the Windows 11 for the members. To recall, the beta version is available to the members of the Insider Program. To get the taste of new Microsoft Windows 11 Beta version on your device, then your PC must be eligible. Keep in mind, these early beta versions come with lots of bugs and issues.



At the launch event, Microsoft hinted at a late 2021 release for the stable build of Windows 11 OS. However, the Redmond based tech giant, did not announced any concrete release date for the Windows 11 OS. Recently, a new Intel document suggests for the next window operating system. The Intel document clearly mentions the release date of Windows 11 update. The document suggests that it will be releasing in October 2021. This statement confirms the Microsoft's hint during the Windows 11's launch event last month. Although, the leaked document does not provide any specific date yet. But based on the beta releases we can expect the stable build of Windows 11 to launch by the mid-October.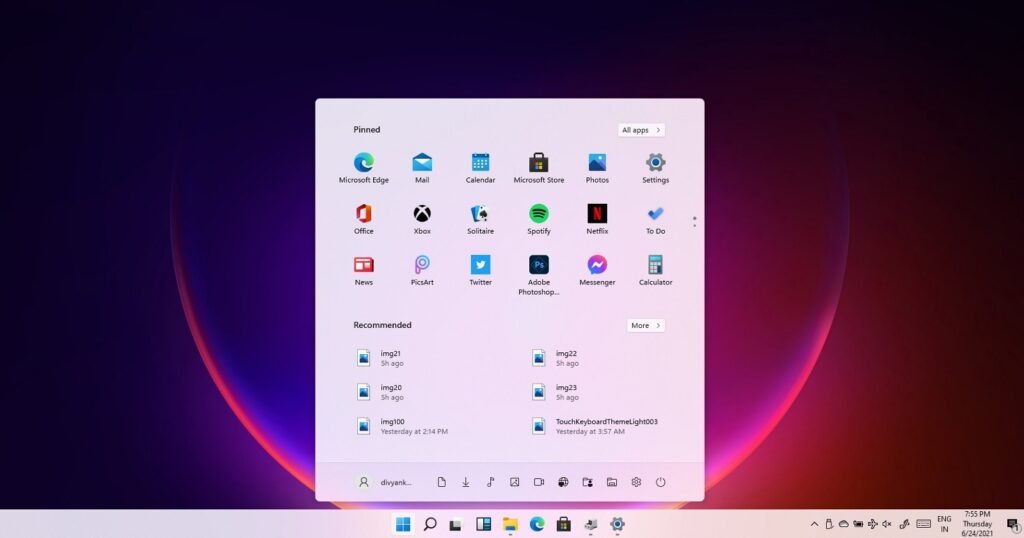 Windows 11 stable release date in October 2021:
Keep in mind, this document only refers to the Intel based devices. Therefore, there are chances that Windows 11's early release could be limited to Intel-powered devices only. There are many manufacturers in line. These includes like Dell, HP, Asus, Acer and many more brand. These brands will upgrade their flagship Ultrabook to Windows 11 as early as possible. This means that the new windows laptop from various brands can release with latest Windows 11 operating system.
According to reports, A wider release of the latest Windows 11 OS for the mass-market could happen in the first half of 2022. Microsoft is likely to release the first update of Windows 11 by the late 2022. Meanwhile, Microsoft is releasing another update for Windows 10. This update is May 2021 update for Windows 10, which provides improvements and bug fixes.
Windows 11 Beta version available:
To recall, as mentioned earlier, Microsoft has already announced the Windows 10 support end date, which is until October 2025. Microsoft will continue to encourage its users to upgrade to the new OS. Currently, Windows 11 OS is available for trial in beta version. It comes as a part of the Developer Channel in the Windows Insider Program. Windows 11 OS brings a major refresh over the dated interface of Windows 10 OS. The all-new Windows 11 OS brings a lot many new animations. It brings a beautiful design element to enhance the user's experience.
According to users review, the new Windows offer a notable performance improvement, especially in the gaming. Meanwhile, Microsoft is likely to clean out all the bugs and improve the performance. The current developer build does not support integrated Microsoft Teams chat option. Plus, it also does not offer support for Android apps. Also Read: Windows 10 expiry date confirms, Microsoft will end support on this date