Tech Enthusiasts does not consider Xiaomi MI 11 as "Flagship smartphone". The rumors about Xiaomi Mi 11 Ultra and Mi 11 Pro models are floating all around the internet. We have already seen an prototype of Mi 11 Ultra along with massive rear camera hump and a secondary display. This secondary display acts as a viewfinder. However, this prototype does not reveal anything about the specs of this smartphone series.
According to latest leaks from MyFixGuide, Both Mi 11 Ultra and Mi 11 Pro are likely to come with 67.1W fast charging system. This charging system will make MI 11 variants as the fastest charging smartphones coming from Xiaomi. Another speculation confirms that Xiaomi could use Samsung ISOCELL GN 2 sensor for these Mi 11 series smartphones. To recall, The Samsung's GN 2 sensor is the largest camera sensor available for smartphone till today.
Mi 11 Ultra: The Best Xiaomi Smartphone ever!
Samsung ISOCELL GN 2 Sensor:
The Samsung GN 2 sensor is the best camera sensor for smartphones currently available in the market. This camera sensor has large 1.4µm pixels. Also, This sensor can use 4-in-1 pixel binning technology to provide an exceptional low light performance with superior details in the image. The GN2 sensor has a rated output of 50-MP. It comes with Dual Pixel Pro Autofocus system. This autofocus system allows faster focusing.
Mi 11 Ultra: Other Camera sensors
According to previous leaks, The Mi 11 Ultra is likely to feature an advanced camera system. The smartphone will come with 48-MP telephoto camera lens. Additionally, This telephoto sensor uses periscopic lens system to achieve 5X optical zoom and upto 120X digital zoom. The smartphone features an additional 48-MP ultra-wide camera system. The unique feature about this Mi 11 Ultra is a secondary display at the rear end. According to previous reports, this secondary display will act as a viewfinder for the subjects. This viewfinder will also show the entire MIUI interface.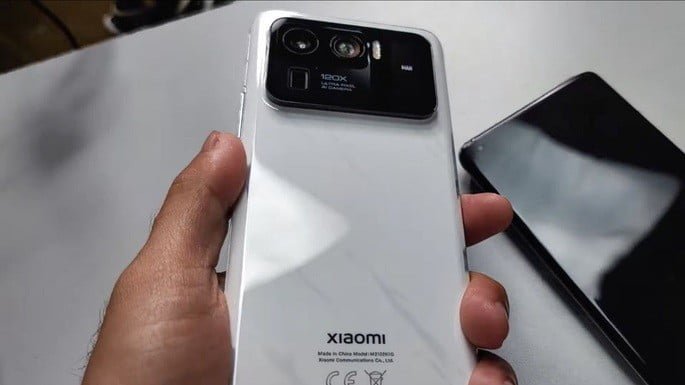 Mi 11 Ultra: Fast Charging System
The regular Mi 11 Global comes with 55W fast charging system along with 50W wireless charging system. However, as mentioned above the Mi 11 Ultra is likely to come with 67.1W fast charging system, which is fastest by far for any Xiaomi Smartphone. If compared to other brands, this is not the fastest charging system. To recall, Oppo recently announced it's 125W charging system.
For other smartphones, Xiaomi is likely to launch Mi 11X and Mi 11X Pro in India anytime soon. These smartphones are likely to be rebranded versions of Redmi K40 and Redmi K40 Pro. According to previous posts, Redmi K40 could launch globally as Poco F3. Also Read: Xiaomi Mi 11 Ultra could feature 120x optical zoom, will feature mini secondary display for viewfinder