Few days back, Apple Spring Loaded event took place. At this event, we saw a couple of new launches from the Cupertino Tech Major. All the launched products where predicted earlier from various leaks and rumors. The company launched all new iMac which is power by the latest M1 chip. Other products that are launched includes the 2021 iPad Pro, highly anticipated AirTag tracker, the new Apple TV 4K Box. Beside these new products, the company also brings new color variants for the current generation iPhone 12 and iPhone 12 Mini.
Apple Spring Loaded Event:
Here is the list price for different products launched during the Apple Spring Loaded Event.
– The new iMac which is power by the M1 Chip, starts with a price tag of Rs 119900 for the base model
– The 11-inch 2021 iPad Pro which is also power by M1 chip, comes at a starting price of Rs 71990 for the Wi-Fi model. It's Wi-Fi + Cellular model comes at Rs 85900
– The 12.9-inch 2021 iPad Pro model starts at Rs 99900 for the Wi-Fi model. The Wi-Fi + Cellular model starts at Rs 113900
– The highly anticipated AirTag comes with starting price of Rs 3190 in India
– The all new Apple TV 4K box starts with a price tag of Rs 18900
Keep in mind, most of these products will start shipping in the month of May.
Apple Spring Loaded Event: New Product
The all new Apple iMac gets a complete overhaul. The all new design of this new iMac is inspired from the iPad Air. For the raw power, this new iMac 2021, will rely on Silicon Chip. Additionally, The latest iMac 2021 is powered by Apple's own M1 SoC, which promises to provide same superior performance to as that of MacBook Air 2020 and other 2020 Pro models. For the specifications, the iMac comes with a 24-inch 4.5k Retina display. The display still features chunky bezel all around. The top bezel houses a 1080p video camera for FaceTime and other video conferencing.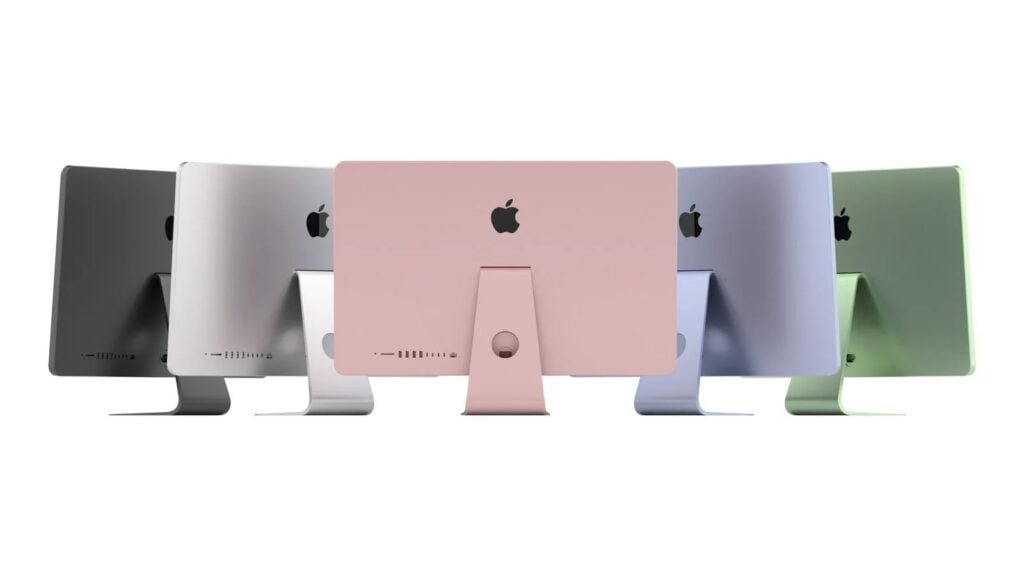 Additionally, For audio, the latest Apple iMac comes with upgraded audio system. It includes a six-speaker setup with force-cancelling woofers. The audio system relies on Dolby Atmos and Spatial Audio, to offer better audio experience. Also, the base model of iMac gets only two Thunderbolt ports. Whereas, the top model comes with two Thunderbolt ports along with two extra USB 3.0 Ports, additional Gigabit Ethernet and a Magic Keyboard with TouchID. The entire hardware is packed inside a 1.5mm thin chassis.