Google has recently launched a new version of its Nest Hub smart display. This new smart display comes with an ability to track a person's sleeping pattern. This will be the company's second generation Google Nest Hub. It uses company's low-energy radar technology. This technology tracks user's sleeping pattern. However, this feature is completely optional. Also, there is no camera on this smart display. The device comes with a dedicated on-machine learning chip. This chip will help to track the data more accurately captured by Soli.
Second Generation Google Nest Hub: Price
The pricing for the second generation Google Nest Hub starts from USD 99.99 which is approximately Rs 7250. The device is currently available on pre-orders. It is available in countries like Australia, Canada, Germany, France, the UK and the USA. Customers can buy this device directly from the company's official stores and via other online and offline retailers. This device comes in three color options including Chalk, Charcoal, Mist and Sand colors. All these color options are currently available for pre-orders.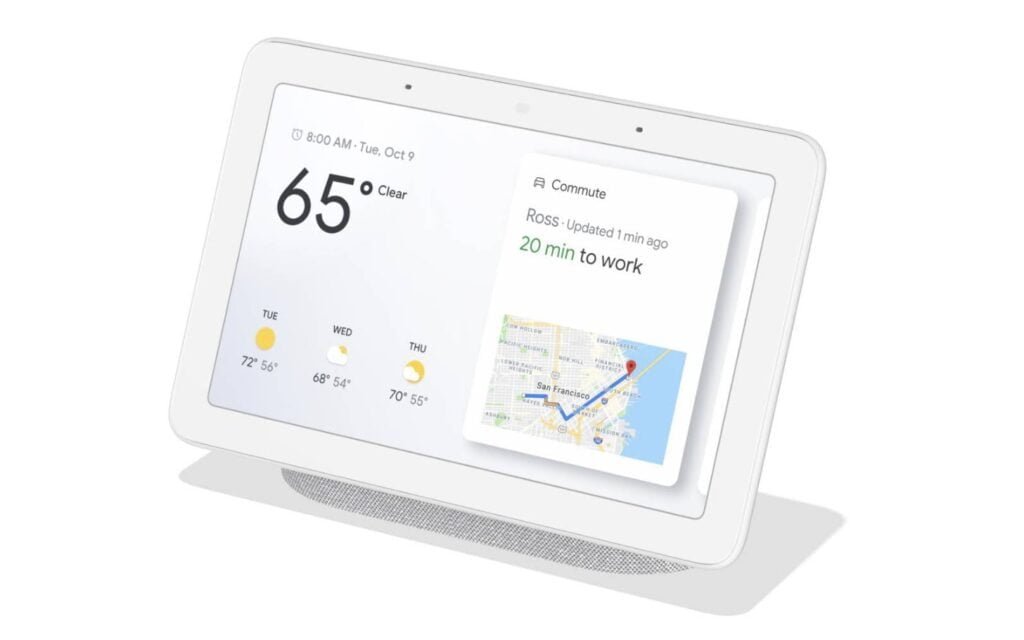 Meanwhile, the company has not reveled any information about its availability in Indian markets. However, it is highly unlikely if the device will make it's entry in Indian markets. This is because the the radar technology used by Google is not legal in the country. Google uses it's own radar technology namely, Soli.
Second Generation Google Nest Hub: Features
According to reports, the company has confirm that the new Google Nest Hub is manufactured from recycled materials. The company says that the plastic mechanical parts from the device contains 54% of recycled post-consumer plastic. Also, the device comes with a camera-free design. Additionally, it opts-in Sleep sensing feature.
This sleep sensing feature make use of Motion Sense to analyze the person's sleeping pattern. The sleeping pattern of only one person is analyzed who is sleeping closer to the device. This feature automatically detects any disturbance like coughing, snoring, temperature change etc. within the room. Also Read: Google Chrome OS brings new update on its 10th Anniversary, will gets Nearby Share, Phone Hub and more
Google Next Hub: Other Features
The latest Google Nest Hub also comes with audio array feature which is similar to one in first-generation model. However, it claims to offer 50% more bass than the first-generation model. Additionally, users can stream music, podcast, audiobooks etc. using online services like YouTube Music, Spotify, Apple Music, Pandora etc. Also, users can stream TV shows and movies from OTT services like Disney+ Hotstar, Amazon Prime etc.
The Next Hub also offers Quick Gestures. These gestures can be used to play, pause and others. One user can access his/her sleeping data by simply saying, "Hey Google, how did I sleep?" Additionally, users can connect this Nest Hub with their Google Fit app for proper monitoring of their sleeping pattern. Also Read: Amazon working on a wall-mounted Echo device, to launch soon