Samsung India officially unveils the latest Neo QLED 8K and Neo QLED Premium TV models. This smart TV model belongs to the segment of ultra-premium TV in India. Meanwhile, the latest Samsung TV models include three 8K and three 4K models. Furthermore, these TVs come in different screen sizes. Moreover, these Samsung TVs get a built-in IoT hub feature, enabling users to control their smart home devices, including third-party apps. Let's check out specifications, price and other details about these Samsung Neo QLED 8k TV.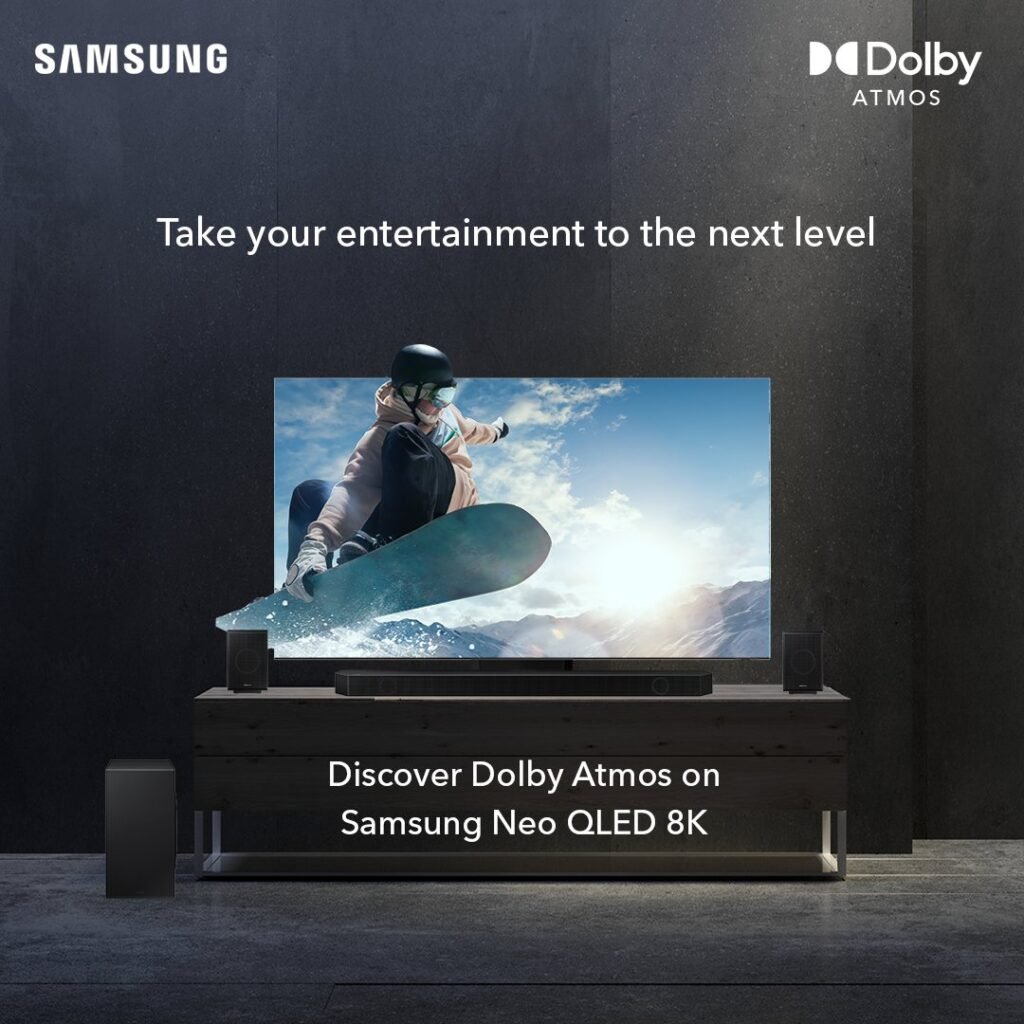 The South Korean tech giant allows users to stream over 45+ free Indian and global channels as a part of the Samsung TV Plus service. Furthermore, the 2022 Neo QLED TV lineup will get eco-friendly packing. Moreover, each Samsung smart TV model will come with a solar battery remote. During the launch event, the tech giant confirms that these QLED Neo TVs will not only function as the TV, but they can also work as a game console, a virtual playground, and a Smart Hub to control home appliances.
Samsung Neo QLED 8K, Neo QLED TV price in India
The South Korean tech giant has announced three different Neo QLED 8K TV models. These include the QN900B, QN800B, and QN700B models. These models will succeed the QN900A, QN800A, and QN700A models. Furthermore, the latest Samsung 8K QLED TV range from 65-inch to 85-inch screen sizes. Regarding pricing, the Samsung Neo QLED 8K price in India starts at Rs 324990.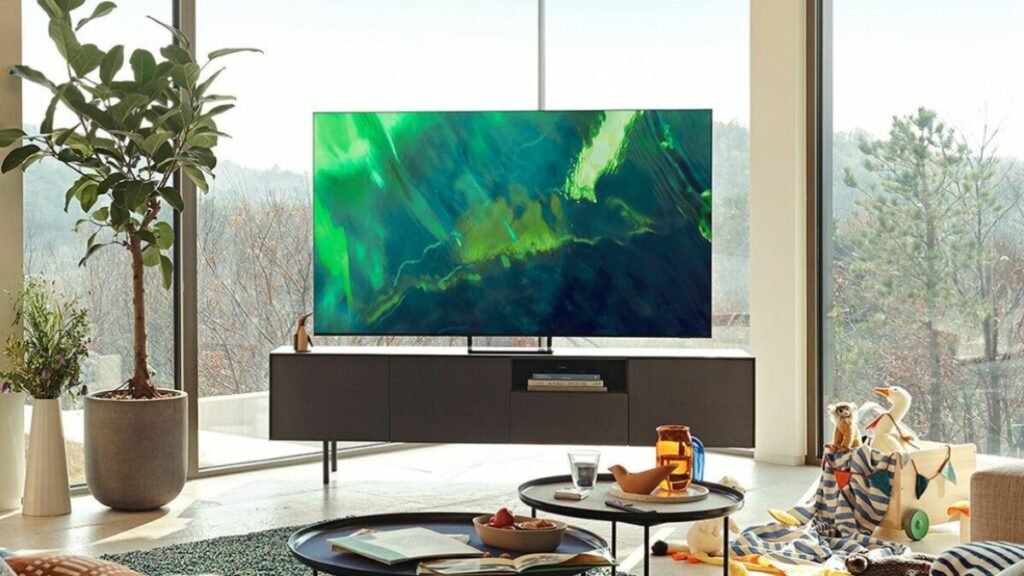 At the same time, the Neo QLED TV range also gets three different models. These include the QN95B, QN90B, and QN85B models. Additionally, the latest Samsung Neo QLED TV range from 55-inch to 85-inch. As for the pricing, India's Neo QLED TV price starts at Rs 114990.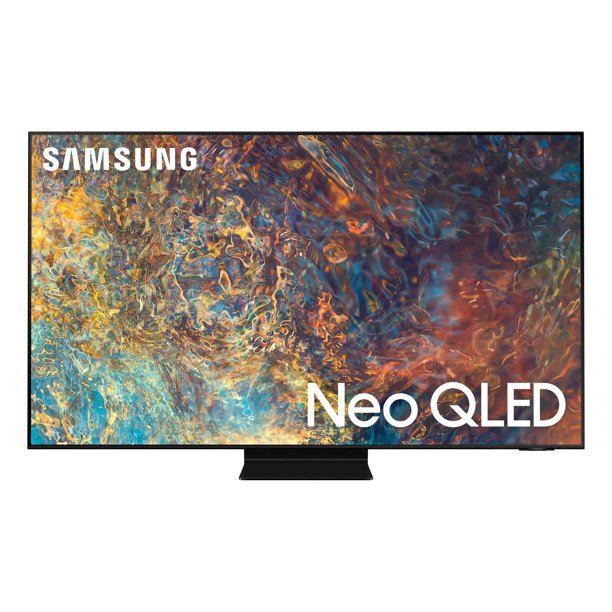 Regarding availability, Samsung India provides some Limited-time offers on both smart TV ranges. Until April 30, consumers purchasing the Samsung Neo QLED 8K will get a Samsung HW-Q990B Soundbar and a SlimFit cam (TV camera) for free. At the same time, Neo QLED TV consumers can get a SlimFit cam (TV camera) for free during the period mentioned above.
Samsung Neo QLED TV ranges are available across all the major retail stores and other online platforms. Consumers can also purchase their select models on the Samsung Online Store, Samsung Shop.
Samsung Neo QLED 8K, Neo QLED TV: Specifications
Meanwhile, the latest 2022 Neo QLED TV range comes with Samsung's signature Infinity One Design. With this design, Samsung offers a sleek and slim-looking TV with minimal bezels. The Neo QLED TV range will also feature a built-in IoT hub for seamless smart home integration.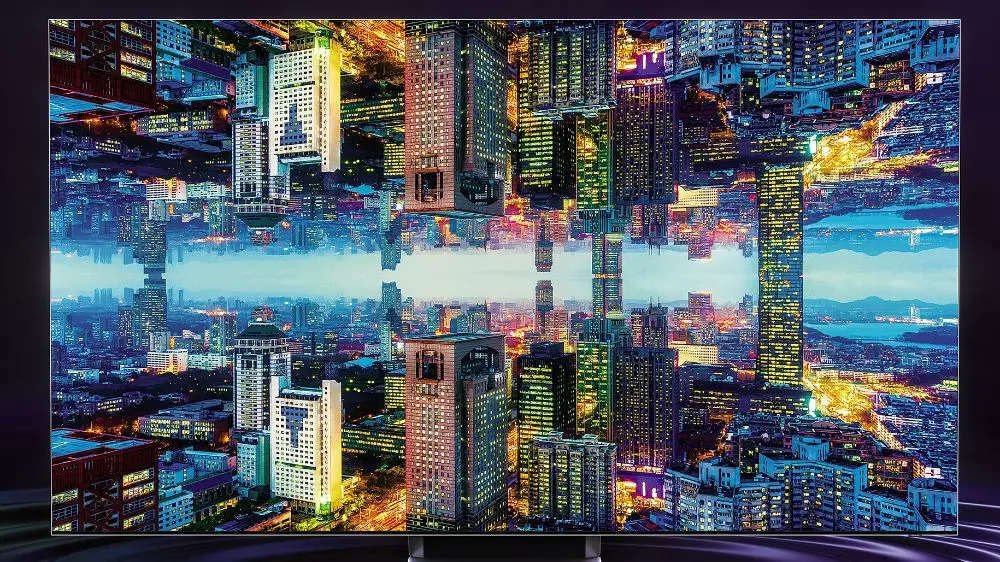 Smart Hub Feature on Samsung Neo QLED 8K TV
A SlimFit Cam (TV camera) that can connect without impacting the TV's design or viewing experience can also be used for video calling or online conferences on the massive screen. The Smart Hub feature introduces a new user interface that combines all of your smart devices into a single, easy-to-use home screen.
Smooth and Lag-free gaming on QLED 8K TV
Furthermore, the Neo QLED range also gets Samsung's Motion Xcelerator Turbo Pro technology. With this technology, the Samsung Neo QLED TV range can also deliver a smooth and lag-free gaming experience. The new TV lineup also features the new Game Bar that allows gamers to optimize game settings easily.
Neural Quantum Processor 8K
Samsung offers Neural Quantum Processor 8K with the Neo QLED 8K TV models. Moreover, it comes with a real depth enhancer that determines and enhances objects to create three-dimensional depth with the help of AI-based deep learning. Also Read about Samsung Galaxy Quantum 2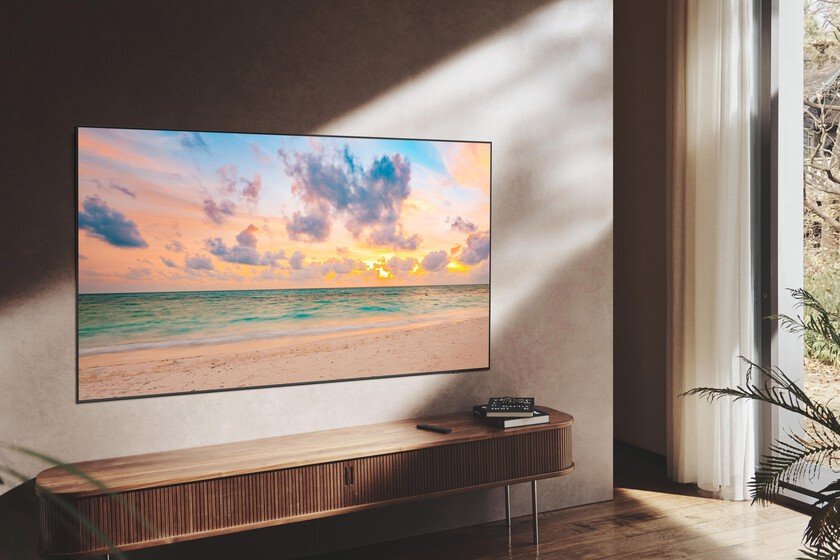 Quantum Matrix Technology
The South Korean tech giant is also Quantum Matrix Technology Pro features on these Neo QLED TVs. Quantum Mini LEDs power this Quantum Matrix Technology. The luminance scale is enhanced, and the display's brightness can be set more precisely, thanks to the smaller LEDs. Shape Adaptive Light Control analyzes the various items in the image and adjusts the lighting accordingly. Thus, it will help to improve the viewing experience.
New Eye Comfort Mode
As mentioned above, the 2022 Samsung Neo QLED TVs will also feature an Eye Comfort Mode. This feature will automatically adjust the color and brightness to reduce blue light emission. The screen will progressively lower the amount of light and deliver warmer tones when the ambient light changes. Thus, adjusting the blue light levels accordingly. In addition, the Neo QLED 8K TVs have a 90W 6.2.4-channel audio system with Dolby Atmos support for 3D surround sound.