Apple iPad always has been the first-choice product, despite of the variable market conditions in last couple of years. Each year Apple continues to grow its popular tablets lineup with new updated products. These devices upgrade both on hardware and software. After the launch of iPadOS 15 at WWDC 2021 event, Apple is likely to refresh its old iPad Mini model. To recall, the last iPad was launched in 2019 and the tech giant is yet to update this model. According to leaks, we can expect Apple to upgrade this model with the launch of new iPad.



According to reports, the next-generation Mini variants are likely to launch wither later this year or at the beginning of next year. Currently, the official launch date for the same is unknown. As per reports, the popular tipster John Prosser has already revealed the renders for the next-gen iPad Mini model. These renders are based on CAD models. Looking at the render images, you won't find any difference in the new iPad Mini and the iPad Air model that was launched in 2020. The newer model appears to be the younger sibling of the same.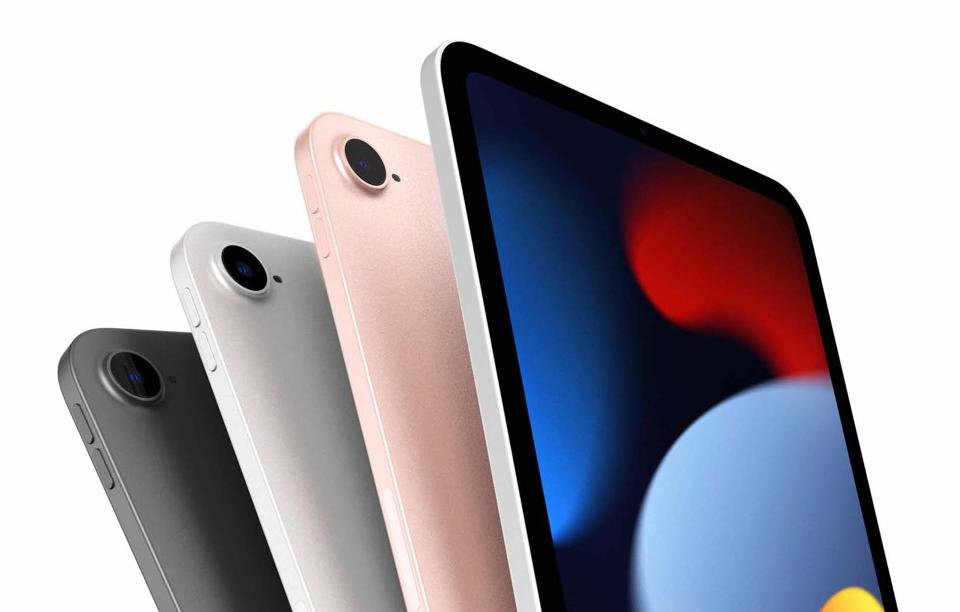 New iPad Mini will smaller bezels:
Based on the render images, the iPad Mini 2021 model appears to be the smaller version of iPad Air. The latest model gets the flat design and completes with the flat edges and flat display. As per renders, the bezels appear to be uniform from all around. However, the size bezels are slightly thicker than the current gen Mini model. These bezels only house the FaceTime camera. There is no place for Face ID Sensor on the latest iPad Mini model. Just like the iPad Air, the new iPad Mini model will also feature the power key embedded within the fingerprint sensor. The device will get dual bottom firing speakers. According to sources, these speakers will be improved ones if compared to the iPad Air models. To recall, iPad tends to have some of the best speakers on any tablet devices.



The newer Mini variants will continue to feature a single rear camera with no LiDAR sensor or any other secondary camera sensor. Additionally, the Mini model will also drop the Lightening port in favour of the USB Type-C port. This will be similar to what we saw on the new iPad models. According to Jon Prosser, the iPad Mini 6 will be launching in three color options including Black, Silver and Gold color options. The device will also get support for 5G connectivity. However, it will be using the older A14 Bionic chip instead of the latest A15 chip. The latest iPad Mini models are likely to launch alongside the new iPhone 13 series in the month of September.
New Apple Pencil Mini also rumored:
According to sources, a new Apple Pencil is also in the making. The latest one is smaller than the second-generation Apple Pencil. However, there is not much information on the upcoming Apple Pencil Mini. The only known information is that the next gen Apple Pencil Mini will be smaller than the current Apple Pencil models. Also Read: New iPad Mini could launch in second half of this year