According to supply chain analyst Daniel Ives from Wedbush, Apple is on track to launch its 2021 iPhone 13 series in late September 2021. This would be a return to Apple's usual launch timeline, which was disrupted last year due to the COVID-19 pandemic. The rumors about the upcoming iPhone 13 (2021) lineup are floating across the internet and social media.
Apple iPhone 2021 launch soon
Ives did not reveal any other details about the upcoming iPhones, but there have been a number of rumors and leaks circulating online. The iPhone 13 series is likely to feature a number of improvements over the iPhone 12 lineup. These improvement includes a faster A15 Bionic chip, a brighter display, and an upgraded camera system.



Here are some additional details about the rumored features of the iPhone 13 series:
A15 Bionic chip: The iPhone 13 series is likely to launch with the new A15 Bionic chip, which could be even faster and more efficient than the A14 Bionic chip in the iPhone 12 lineup.
Brighter display: The iPhone 13 series could feature a brighter display with a higher refresh rate than the iPhone 12 lineup. This would make for a smoother and more responsive user experience.
Upgraded camera system: The iPhone 13 series is likely to have an upgraded camera system with a larger sensor and improved low-light performance.
The iPhone 13 series is one of the most anticipated smartphone releases of the year. Apple fans are eagerly awaiting more details about the new devices. According to rumours, the new devices are likely to launch at an event in September 2021.
Apple's A15 Bionic chip: What's New?
The A15 Bionic chip is the latest and most advanced processor designed by Apple for its iPhone 13 and iPad mini 6 models. It is based on a 5-nanometer technology, which means it can pack more transistors and deliver more performance and efficiency than previous generations. The A15 Bionic chip has six CPU cores, two of which are high-performance cores called Avalanche and four of which are energy-efficient cores called Blizzard.
The CPU can run up to 3.23 GHz and handle complex tasks such as machine learning, image processing, and gaming. The A15 Bionic chip also has a new 16-core Neural Engine, which can perform up to 15.8 trillion operations per second and enable features such as Face ID, Siri, and Cinematic mode. The A15 Bionic chip has a different GPU configuration depending on the model. The iPhone 13 Pro and Pro Max, as well as the iPad mini 6, have a five-core GPU that can deliver up to 50% faster graphics performance than the leading competition.
Audio Codecs and Connectivity
The iPhone 13 and 13 mini have a four-core GPU that is still faster than the A14 Bionic chip. The A15 Bionic chip supports various video and audio codecs, such as HEVC, H.264, ProRes, AAC, MP3, and WAV. It also supports 5G connectivity, Wi-Fi 6, Bluetooth 5.0, and various navigation systems such as GPS, GLONASS, Beidou, and Galileo.
The A15 Bionic chip is one of the most powerful and versatile processors in the smartphone market today. It offers a great balance between speed, battery life, and functionality for the users of iPhone 13 and iPad mini 6 devices.
New iPhone 2021 rumored to Feature Smaller Notch, Better Ultra-Wide Camera, and High Refresh Rate Display
According to a leak from 9To5Mac, the 2021 iPhone 13 is likely to bring some noticeable upgrades over its predecessor, the iPhone 12. These upgrades could include a smaller notch on the display, a better ultra-wide camera sensor, and a high refresh rate display.
Smaller notch on upcoming iPhone
The notch on the iPhone has been a source of controversy since it was first introduced in the iPhone X in 2017. Some users find it to be an eyesore, while others have become accustomed to it over time. The iPhone 13 is likely to feature a smaller notch than the iPhone 12, which would make it less noticeable and more visually appealing to some users.
Better ultra-wide camera with improved image quality
The ultra-wide camera on the iPhone has improved over the years, but it still lags behind the main camera in terms of image quality. The iPhone 13 is likely to have a better ultra-wide camera sensor with a larger aperture. This would allow it to capture more light and produce sharper images, especially in low-light conditions.
High refresh rate display
The iPhone 12 has a 60Hz display, which is the standard refresh rate for most smartphones. However, many Android smartphones now have high refresh rate displays, which offer a smoother and more fluid scrolling experience. The iPhone 13 models could launch with a high refresh rate display. This would make it more competitive with Android smartphones in this regard.



It is important to note that these are just rumors. Apple has not yet confirmed any of the features that are rumored to be coming to the iPhone 13. However, if these rumors are true, the iPhone 13 could be a significant upgrade over the iPhone 12.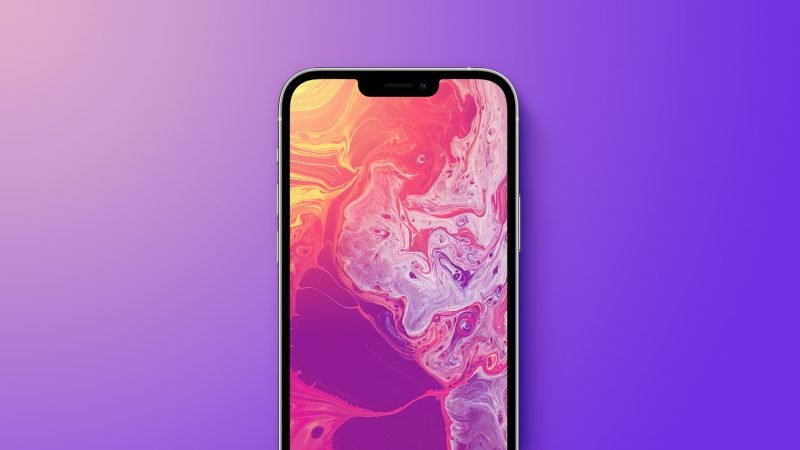 Apple iPhone 12 Launch Delayed Due to COVID-19 and Supply Chain Issues
Due to the COVID-19 pandemic and supply chain complexities, Apple delayed the announcement of the iPhone 12 in 2020. The iPhone 12 Pro and iPhone 12 were released in late October. While the iPhone 12 Pro Max and iPhone 12 Mini were released in November.
This was the first time that Apple had delayed the launch of its flagship smartphone lineup. The company had previously held a launch event in September every year since the release of the iPhone 4S in 2011.
The Apple Watch SE, Apple Watch Series 6, and iPad 8th generation were all released at the September 2020 event, despite the delay of the iPhone 12 lineup.
2023 Smartphone Launches: ROG Phone 5, OnePlus 9, Galaxy S21 Series, and iPhone 13 Rumored for Early Release
With the COVID-19 pandemic subsiding in many parts of the world, smartphone brands are looking to launch their products earlier in 2023 than in previous years.
Some of the upcoming smartphone launches of the year include the ROG Phone 5, OnePlus 9 series, Samsung's Galaxy S21 series, and the next-generation iPhones. These Apple mobile phones are likely to launch as the iPhone 13 series.
2021 iPhone 13 Rumored Features
According to leaks and rumors, the iPhone 13 lineup is likely to feature a number of significant upgrades over the iPhone 12 series, including:
120Hz refresh rate display on the Pro models
60Hz refresh rate display on the regular model
Upgraded ultra-wide camera sensor on all models
Smaller notch on the display
Faster A15 Bionic chip
Early iPhone 13 Launch Rumored
There are rumors that Apple could launch the iPhone 13 series in early September. This will be earlier than the October launch date of the iPhone 12 lineup. This would be in line with the trend of other smartphone brands launching their products earlier in 2023. Also Read: Apple iPhone 13 series could feature bigger batteries as per reports
New iPhone 2021 Rumored to Feature Smaller Notch and Under-Display Touch ID
Ahead of official launch, one of the most anticipated upgrades for the iPhone 13 series is a smaller display notch. The notch first appear with the iPhone X in 2017, houses the TrueDepth camera system and other sensors. However, it has been criticized for being too large and unsightly.
According to rumors, Apple will reduce the size of the notch by repositioning the IR blaster and receiver sensor. This would allow the company to fit more screen real estate into the same amount of space.
As per rumors, there will be an upgrade for the iPhone 13 with the return of Touch ID. However, instead of being embedded in the home button, the Touch ID sensor could be integrated into the power button. This is similar to the iPad Air 2020.
What is the difference between Touch ID and Face ID?
Touch ID and Face ID are both biometric authentication systems that allow you to use your fingerprint or face to unlock your device, make purchases, sign in to apps, and more. However, there are some differences between them, such as:
Touch ID uses a sensor in the Home button or the top button of your device to scan your fingerprint. While Face ID uses a TrueDepth camera system in the notch to create a 3D map of your face.
Touch ID works with any finger. Whereas, the Face ID requires that you look at your device with your eyes open and attention aware. Face ID also works with hats, glasses, contact lenses, and most sunglasses. But it may not work well with face masks.
Touch ID can store up to five fingerprints, while Face ID can store only one face. However, you can set up an alternate appearance for Face ID, which can be useful if you have a significant change in your appearance or want to share your device with someone else.
Touch ID is available on certain iPhone and iPad models, as well as some MacBooks with Touch Bar. Face ID is available on iPhone X and later models, as well as iPad Pro (3rd generation and later).
As per rumors, release date of Apple iPhone 13 in India is Friday, September 24, 2021. You can pre-order the iPhone 13 from Friday, September 17, 2021 at 5:30 PM IST. The iPhone 13 will be available through Apple's official online and offline stores, authorized resellers including Amazon and Flipkart.
The iPhone 13 comes in five beautiful colours, featuring a sleek flat-edge design and an elegant aluminium frame. It also has a new dual-camera system with improved low-light performance and Cinematic mode. Furthermore, the device also gets a brighter Super Retina XDR display, a powerful A15 Bionic chip, and a longer battery life.