The launch event timeline of Apple mess up last year all courtesy COVID-19. Thus, resulting in late arrival of iPhone 12 lineup in October 2020. However, it seems like Apple will come back on track with its usual September launch timeline for it's new iPhone 13 series. According to supply chain from Daniel Ives at Wedbush, Apple is all set to launch it's 2021 iPhone 13 lineup in late September 2021. However, he did not revealed any other details about the upcoming iPhones.
Considering this leak, The 2021 iPhones are rumored to bring some noticeable upgrades over it's predecessor iPhone 12 series. Although, it is not confirmed if the smartphone will be called iPhone 12S or iPhone 13 or whatever. As per leaks, a smaller notch on the display, a better ultra-wide camera sensor, and a high refresh rate display is likely to come on next generation of iPhones. However, these are just rumors, as Apple is yet to make some official announcement regarding this topic. Therefore we have to wait until the launch date to learn more. All these rumors came courtesy 9To5Mac.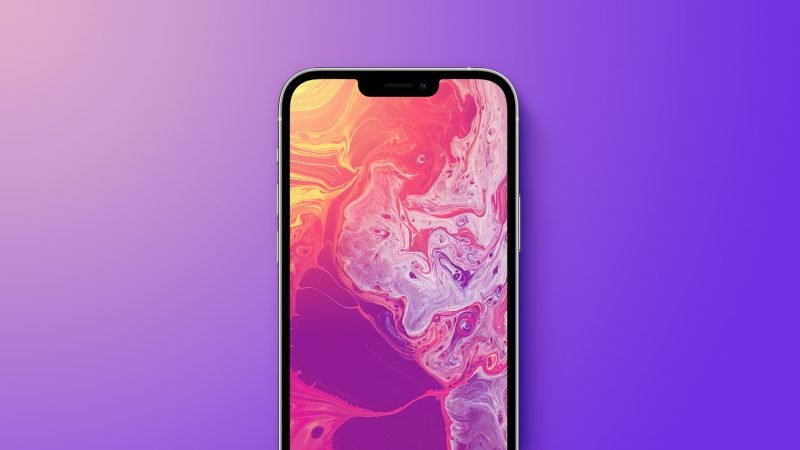 iPhone 13 series to launch in September
Last year, all due to COVID-19 situations and complexity in supply chain, Apple delayed it's iPhone 12 announcement. Thus, iPhone 12 Pro and iPhone 12 went on sale in late October. On the other hand, the iPhone 12 Pro Max and iPhone 12 Mini went on sale in November. To recall, the September launch event was reserve for Apple Watch SE, Apple Watch and iPad 8th Generation.
Although, this year situations are completely different. Therefore, most of the smartphone brands are looking for an early launch of their products. To recall, ROG Phone 5, OnePlus 9 series and Samsung's Galaxy S21 series are launching earlier than their actual time slot. Hence, it will not be any surprise if we see Apple launching next generation iPhones in early September.
According to lot many speculations and leaks, we can expect some big changes in iPhone 13 and iPhone 12S Series. As per speculations, The upcoming Pro variants are likely to get 120Hz refresh rate display. Whereas, the regular variant could come with 60Hz display. Apple also confirms that it will upgrade the ultra-wide camera sensor in all it's models. Also Read: Apple iPhone 13 series could feature bigger batteries as per reports
One of the most important upgrades will be the reduction in the size of display notch. To recall, the display notch debuts with iPhone X 2017 models. Speculations do confirm that Apple is finding out ways to position the IR Blaster and receiver sensor. Thus, it can take lesser space. Other speculations do suggest about the return of TouchID sensor on iPhone. This TouchID sensor could sit inside Power Key similar to iPad Air 2020.