Earlier, Microsoft unveil the Surface Pro 7 and the Surface Pro 7+. Now, the company is ready to launch a sequel to these laptops. The new laptops will be Microsoft Surface Pro 8 and Microsoft Surface Pro 8+. As per rumors, The 8th generation Microsoft Surface devices are currently in works and will launch soon. According to latest leaks, the arrival of Microsoft Surface Pro 8th generation could happen this fall.
Microsoft Surface Pro 8: Rumored Launch
According to Windows Latest, Many who know the recent development indicated the official entry of Surface Pro 8 would take place this autumn. However, the exact launch date is still not available. But leaks suggests that Surface Pro 8 will arrive in Late September or Early October. Therefore, This will be good news for those who are waiting for the next generation of Surface Pro devices.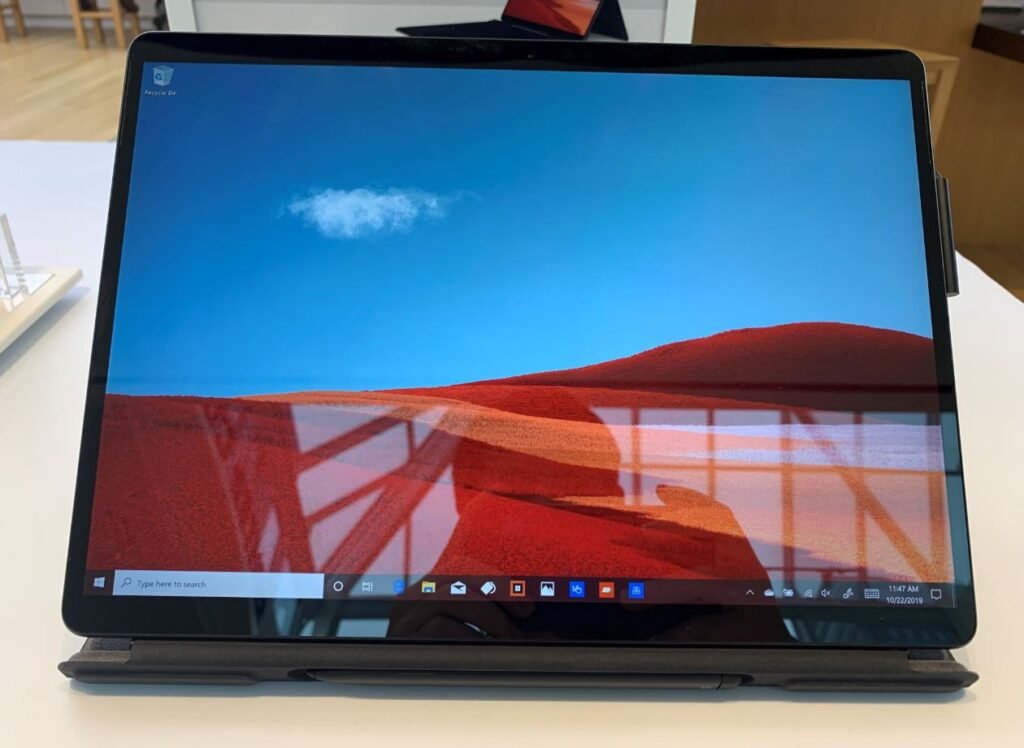 Earlier, the business-centric Surface Pro 7+ did not reach the hands of the commercial users. Also Read: Is iPhone 13 ready for Always on Display and Astrophotography features?
Microsoft Surface Pro 8: Rumored Specs
A few hardware bumps appears to be the real improvements to this new Surface Pro. However, there is no details about any changes or improvements in newer generation Surface Pro laptop. Also, The Surface Pro 8 is expected to come with lesser bezels, much like the Surface Pro X. It will feature a 2-in-1 design.
The new Surface Pro is most likely to come with the latest 11th Gen Intel Tiger Lake processors with Xe graphics. According to rumors, the latest Surface Pro 8 indicates several new configuration options including Wi-Fi 6 and LTE versions. Unfortunately, the new Surface Pro 8 will not support 5G. However, The expected Surface Pro 8 Models are as follows.
Surface Pro 8 Rumored Models

 CPU
RAM
HDD
Wi-Fi
 i3
 8
 128 GB
 i5
 8
 128 GB
 i5
 8
 256 GB
 i5
 16
 256 GB
 i7
 16
 256 GB
 i7
 16
 512 GB
 i7
 16
 1 TB
 i7
 32
 1 TB
LTE
i5
 8
 128 GB
i5
 8
 256 GB
i5
 16
 256 GB
Educational
 i5
 8
 128 GB
Also, There is no information in regards, if these variants will be available for US customers. Additionally, the report further suggests that the company is also working on a Surface Laptop 3 successor, possibly called the Surface Laptop 4.  The successor is most likely to offer minor upgrades and is likely to launch pretty soon, probably in April.
The Surface Pro 7+ launched last month. The laptop comes with an 11th Gen Intel Core processor, up to 32GB of RAM. The Surface Pro 7+ comes in an ultra-light and versatile package. Also Read: Xiaomi Mi 11 Ultra to feature 120X zoom and mini secondary screen
Microsoft Surface Pro 8: Rumored Price
Leaker Roland Quandt confirms that prices are likely to start from $900–$2,800 depending on the processor, memory, and storage you choose. To recall, the older generation Surface Pro costs anywhere from $750–$2,300.
Surface Pro 8 US pricing:

i3/8/128GB 899,99
i5/8/128GB 999,99
i5/8/256GB 1299,99
i5/16/256GB 1499,99
i7/16/256GB 1599,99
i7/16/512GB 1999,99
i7/16/1TB 2399,99
i7/32/1TB 2799,99

i5/8/128GB LTE 1149,99
i5/8/256GB LTE 1449,99
i5/16/256GB LTE 1649,99

i5/8/128GB EDU 899,99

— Roland Quandt (@rquandt) January 11, 2021
Keeping in mind, all the above mentioned details are just rumors. However, There is no official details about the upcoming series of laptops. Hence, stay tuned to know more.  Also Read: Realme Narzo 30 Pro specs leaked ahead of India launch