Earlier this week, Google organized its annual developers' conference, Google IO 2022. In this yearly event, Google also announced the second beta version update of its upcoming Android 13. Last month, the search giant announced the first beta version update for Android 13. The company said that the Android 13 Beta 2 update would initially roll out to select Pixel mobile phones, tablets, and Google Pixel foldable phone devices during the keynote event. Alongside, the tech giant also shared an update about Google Maps, Google Meet, Google Workspace, and more.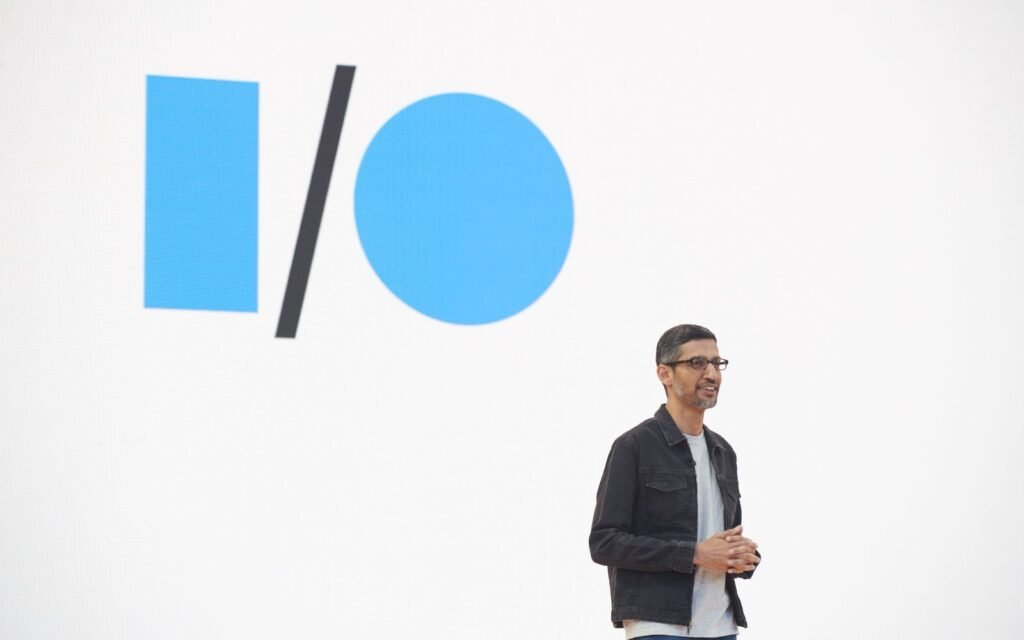 The company also provides a list of eligible devices. You can also visit the website to check if your device is compatible with the new Android 13 Beta update. With the announcement of Android 13 Beta 2, the company also revealed the new features coming with the latest mobile operating system. Now let's take a sneak peek at the new features coming with the upcoming Android 13 Beta 2 update.



Android 13 Beta 2 at Google IO 2022
At the Google IO 2022 event, Google made many other announcements alongside the Android 13 Beta 2 update. The new Android update also carries a list of improvements and enhancements over the Android 13 Beta 1 update. The search giant also announced various other features, including a unified Security and Privacy settings page.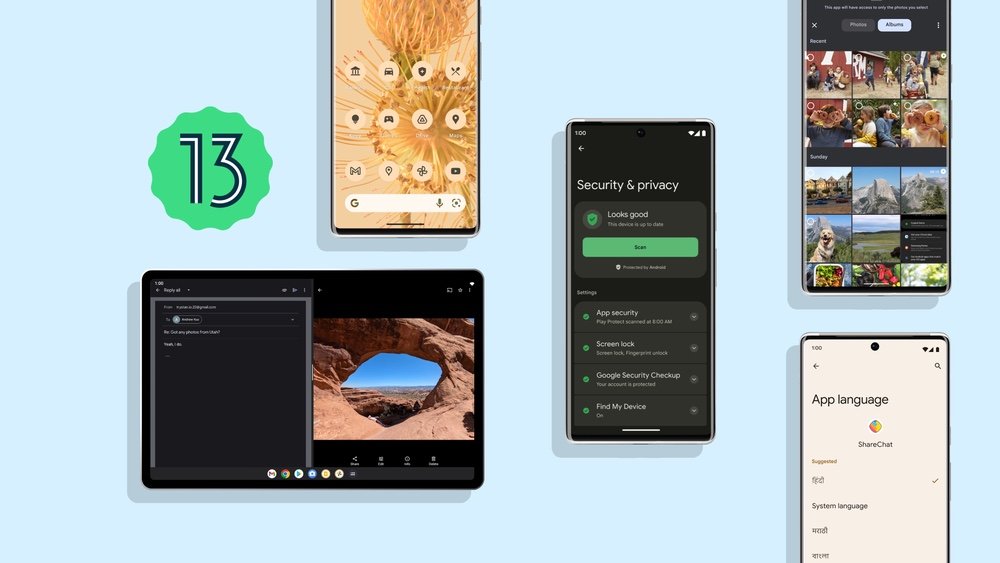 The Android 13 upgrade includes additional Material You customization options, enhanced notifications, Cinematic wallpapers, Turn on dark mode before bed, Screen saver redesign, System Photo Picker, App drawer in the taskbar, and Clipboard editor overlay.
New Privacy feature in Android 13
Google is also beefing up privacy in Android 13. According to the tech giant, applications must gain users' permission before sending them notifications, and it implies that users can opt to ignore annoying alerts entirely. Furthermore, the company is reducing the number of apps that require users' location. The company also stated that Android 13 would automatically remove users' clipboard history after a short amount of time. Thus, preventing applications from viewing previously copied data.
Later this year, the company will also offer a unified Security & Privacy settings page in Android 13 to put all of the data privacy and security settings on users' devices front and center. It will also provide a clear, color-coded indicator of their device's safety status and recommendations and activities customers can take to increase security.



New Media Controls and Features
In the second beta update, we also get new media control features and new album artwork. Moreover, they also get a new photo picture to allow users to select the exact photos and videos. The new Android 13 Beta 2 update also brings optimization for tablets. The new features will also include better multitasking capabilities and features, including an updated taskbar. Furthermore, the new taskbar will allow switching the single tablet view into a split-screen.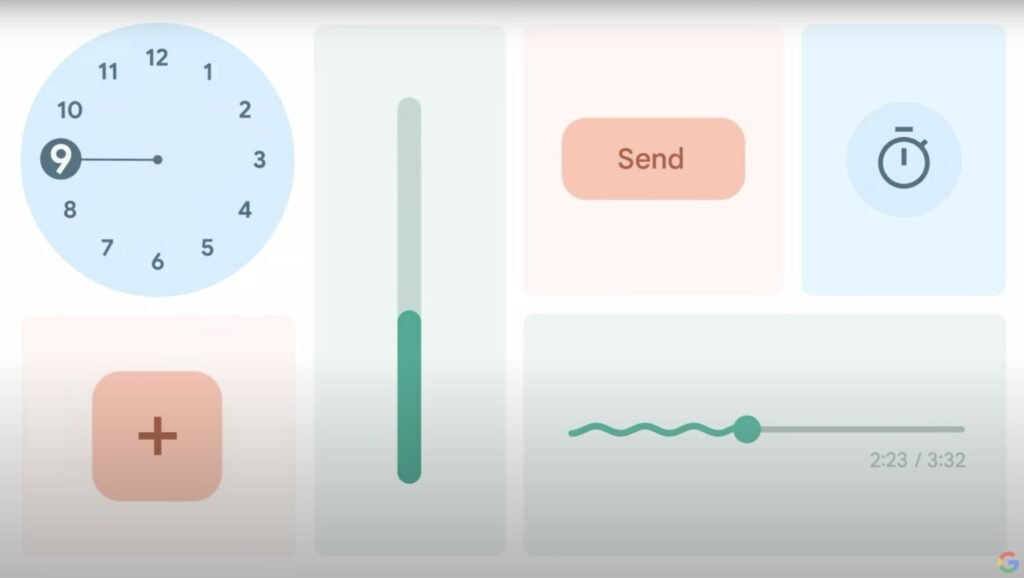 Google at IO 2022 event stated that in Android 13, users would also have more control over what data they share and how they share it. Instead of granting applications access to "Files and media," users may now provide app access to "Photos & videos" or "Music & audio." Furthermore, with its new photo picker tool, Android 13 will allow users to choose which photos or videos to provide access to, rather than having to share their whole media library with an app.
Improved Stylus Functionality on Android 13
Google is also enhancing the entire stylus experience in Android 13. According to the company, users may also rest their hands comfortably on the screen without fear of being misinterpreted. Thus, preventing unwanted movements of the stylus pen.
Android 13 Beta 2: Compatible Device list
During the Google IO 2022, the company also confirms that the new Android 13 update is available for download for Pixel users. Meanwhile, the devices from Google Pixel 4 and up are eligible for the latest Android 12 Beta 2 update. Moreover, this update is known to many more Android devices and Pixel phones.
CTRL+C and CTRL+V just got a lot easier. With Android 13 you can copy text, URLs or even a photo from your phone and paste it in on your tablet. Another feature to simplify your multi-device universe. #GoogleIO pic.twitter.com/8iRwa72cTH

— Google (@Google) May 11, 2022
Besides Pixel phones, the Android phones eligible for the Android 13 Beta 2 update includes



OnePlus 10 Pro
Asus Zenfone 8
Lenovo P12 Pro
Nokia X20
Oppo Find N
Oppo Find X5 Pro
Realme GT 2 Pro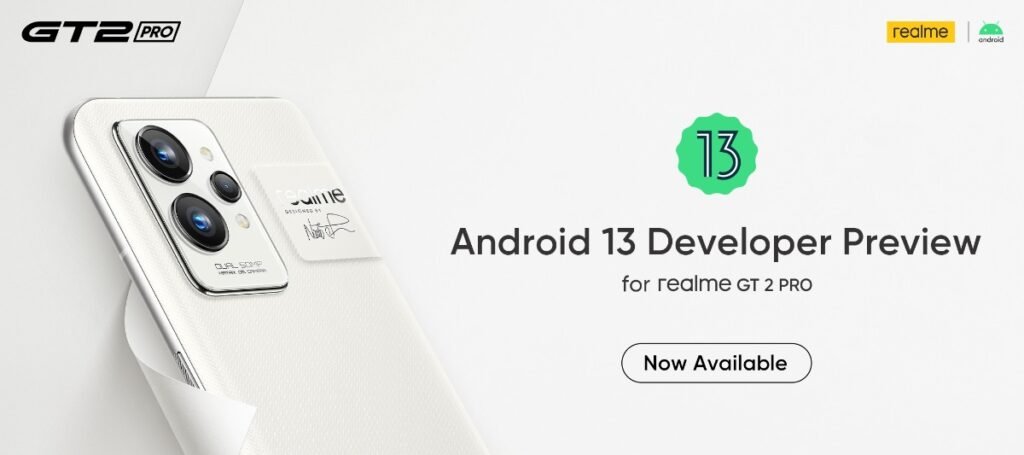 Vivo X80 Pro
Xiaomi 12 series
Tecno Camon 19 Pro
Also Read – Apple iOS 14.5 Beta, iPadOS 14.5 Release date
How to Install? Android 12 Beta 2
The public Beta for the Android 13 is now also available for download on different Pixel devices. Before you download, you need to enroll your device on the Android 13 Beta website. After registering your device, follow the steps.
Go to "Settings"
Choose option "System"
Select "Advanced"
Click on "System Update"
Now, Click "Check for Updates"
It will take some time to get the update, so you need to wait for some time. FYI, the Beta version could also bring some bugs. Hence, we suggest you wait for the final version. The last official version of the Android 13 will launch later in the coming months. Let's look at the other announcements made by the search giant at the annual Google IO event.



Google IO 2022: Other Announcement
Alongside the Android 13 Beta 2 update, Google also announced Google Maps' new features along with an all-new experience for the Google Maps. It is called the "Immersive View" for Google Maps. This feature will also deliver an enhanced digital model of buildings and streets worldwide. Furthermore, the new model will use advanced computer vision and artificial intelligence (AI) to provide a rich viewing experience.
Google Maps update at IO 2022
With the "Immersive View" update, Google Maps will also provide a rich view of the neighborhood, landmarks, restaurants, or famous monuments. It will rejoin the billions of Street Views and Aerial Images together with the help of advanced computer vision and artificial intelligence (AI). Thus, providing the rich, digital model of the virtual maps.



During the Google IO 2022, the search giant said, "Whether you're traveling somewhere new or scoping out hidden local gems, the immersive view will help you make the most informed decisions before you go,"
In addition to this, the company also adds a time slider. With a time slider, users can also check out what the area looks like at different times of the day and in various weather conditions. Users can also glide down to a street level to check out nearby restaurants.
Google also confirms that the "Immersive View" update for Google Maps uses Google Clouds to offer the digital view to the user. This Immersive View experience has initially started in Los Angeles, London, New York, San Francisco, and Tokyo. Also, Read – Google Maps with Compass widget on Galaxy 21
Google Meet Update at IO 2022
Google Meet is also getting the portrait to restore that uses Google AI to help improve video quality and add enhancement even if the user is sitting in low light conditions and is using an old webcam. The search giant also claims that this feature will help enhance the video quality. Besides this, Google Meet is also getting portrait light that uses machine learning to simulate studio-quality lighting in video feeds. Moreover, users can also adjust the lighting position and brightness.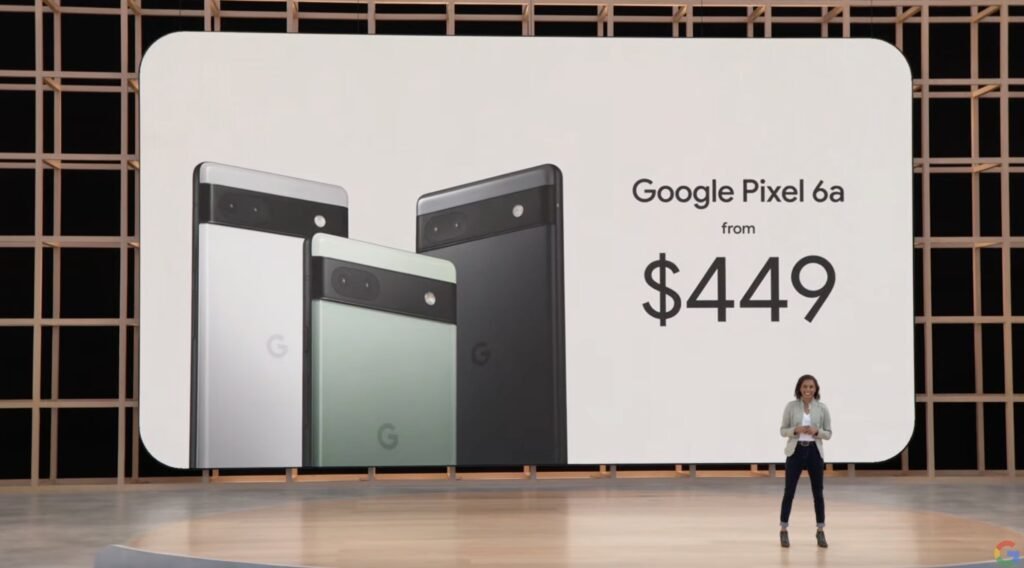 The de-reverberation on Google Meet will also help filter out the echoes in the spaces with hard surfaces using machine learning. According to the company, the function makes you sound "like you're in a mic-ed up conference room…even if you're in your basement."
Google Meet is gaining live sharing to sync content shared in a virtual call and give participants control over the media. Google Meet could also be integrated into apps by using live sharing APIs. Meanwhile, we have to see if these features on Google Meet will be available with the new Android 13 Beta 2 update.



Google Workspace Update at IO 2022
Additionally, Google Workspace is getting automatic transcriptions from Google Meet to enable users to transcribe discussions straight in their papers. Meanwhile, Google is also expanding auto-summaries to Spaces to offer a summary of lengthy chats. Moreover, Google Docs introduced auto-summaries early this year.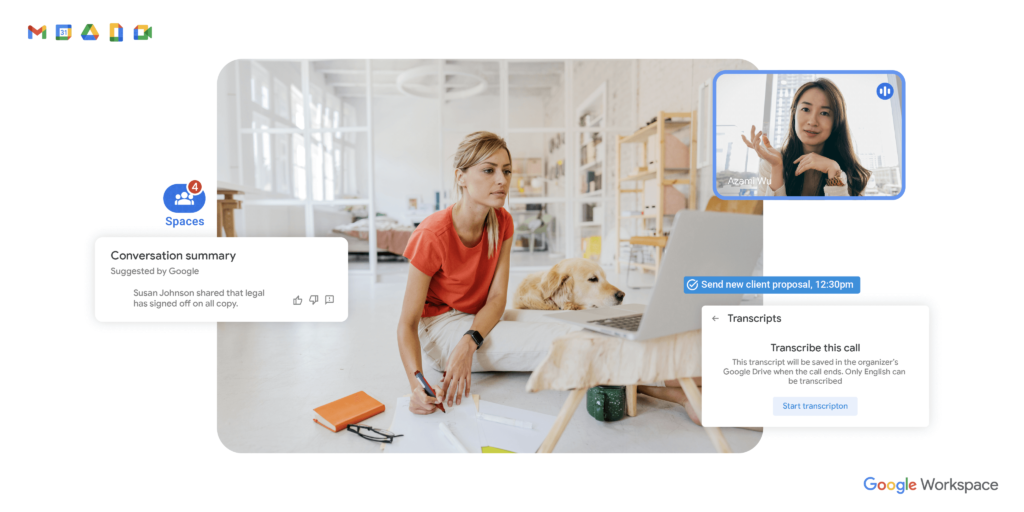 Additionally, Google is now extending security features from Gmail to Google Slides, Docs, and Sheets. Using automated notifications, the company also claims that these safeguards will assist users in avoiding opening documents containing phishing links and malware.



Google Assistant update at IO 2022
Google unveiled Look and Talk during the IO 2022 consumer keynote. Moreover, it is now available in the US on Nest Hub Max to allow users to use Google Assistant without uttering the "OK Google" or "Hey Google" hot words. Users will also need to gaze at the screen and ask what they want.
Face Match and Speech Match capabilities are based on machine learning and AI algorithms. Moreover, these are used to recognize users and allow voice interactions fast. According to Google, the tool will be offered as an opt-in product. Once activated, you may interact with Google Assistant by just glancing at your Nest Hub Max screen.