Facebook-owned WhatsApp has officially completed building end-to-end encryption feature for chats backup for both Android and iOS. The company will be rolling out this feature pretty soon on both platforms. As this feature will add an extra layer of privacy and security to the users' chats. Although, the messaging company will be releasing this as an optional feature. The Facebook-owned company, WhatsApp claims that with this end-to-end encryption feature. The user's messages and chats will get high level of security, which no other messaging service operating will provide.
WhatsApp End-to-End Encryption feature:
In coming weeks or a month, the same feature will be rolling out to the iOS and Android users. The feature will be available for those who back up their chats on iCloud or Google Drive. This feature will keep users' chat and message encrypted even when they are stored on cloud as a part of WhatsApp backup. To recall, WhatsApp has been already offering this end-to-end encryption for message and chat since 2016 to the users. The new feature is simply an expansion to this old encryption feature.
🎉 WhatsApp is the leading global messaging service to offer *both* end-to-end encrypted messaging and backups on iCloud or Google Drive. 🎉

So you can make sure that bestie's voice messages and mum's secret recipe will be safely stored in a place only you can access.

— WhatsApp (@WhatsApp) September 10, 2021
WhatsApp users can enable this feature manually inside the instant messaging app. In the official statement, the company said that "Now, We're introducing this feature to share our methodology with the rest of the technical community before it's available to our beta testers and, eventually, regular people". The company further added that "In coming weeks, the end-to-end encryption feature for chats backup will be added as an additional layer of security for general public". The app users those who wants to back up their chat history can make use of this end-to-end encrypted backup feature. The feature will offer single user authentication. No other person will be able to unlock their backup, not even WhatsApp.
How to access end-to-end encryption feature for chat backup on WhatsApp?
To access this feature, the instant messaging company will be providing options for the users to either remember a 64-bit key or choose a password that the company does not know or cannot access. This password will also remain unanimous for both Apple or Google. Let's take a look at how this end-to-end encryption feature for chats backup will work. How to enable this feature?



In blogpost Facebook said that it has developed a new system for encryption key storage for Android and iOS platform. Once the feature get active, their backups will be encrypted with unique and randomly generated encryption key. Additionally, users can also opt to secure the backup with manual key or with a user generated password. The company confirms that if the user opts for a password, then the key will be stored in the Backup Key Vault. This is built based on component called Hardware Security Module (HSM).
Whenever a user wants to access their backup chats, they can access it with the help of encryption key or by using their own personal password. By any of these two methods, they can retrieve their encryption key from the Backup Vault. With this, they can easily decrypt their backup. To prevent brute-force attacks, the HSM-based Backup Key Vault will make a key permanently unavailable after a certain number of unsuccessful tries. WhatsApp claims that it will know that the key exists.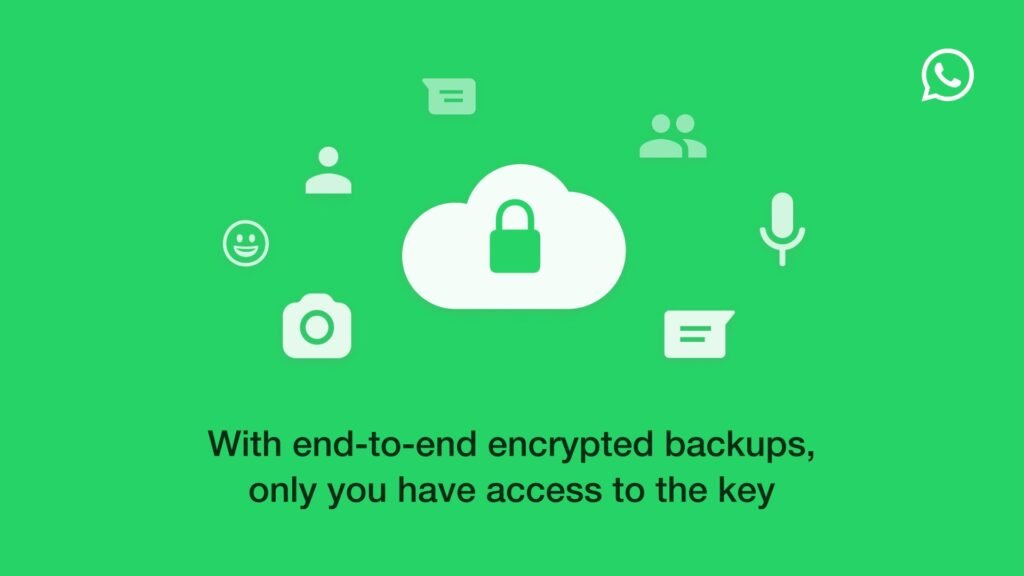 How Encryption keys gets store on Backup Key Vault?
WhatsApp will be using its front-end service called ChatD. It will handle link between the client connection and client-server authentication. Additionally, it will also implement a proper protocol to send keys to backup to and from the servers. During this process, the smartphone and HSM-Based Backup Key Vault will exchange encrypted messages. Moreover, ChatD will not have access to the messages sent between the client's phone and the firm's servers, according to the company.
According to the business, the HSM-based Backup Key Vault service will be geographically spread across various data centers to correctly handle encryption keys and guarantee that they are always available. In the event of a data center outage, this will assist in keeping the backup keys operational. Also Read: OnePlus Buds Pro could launch with adaptive noise cancellation, better battery backup
HSM-based Backup Key Vault and the encryption and decryption process:
When a user decides to protect their end-to-end encrypted backup with a personal password, their key is transmitted to the HSM-based Backup Key Vault, where it will be stored and safeguarded.



To access a key, a user will follow these given steps:
– Enter the password to verify the Backup Key Vault
– The Backup Key Vault will send the encryption key to the user's smartphone
– With this key on smartphone, user can now decrypt their end-to-end encrypted backups.
The instant messaging company believes that in the current scenario the society needs best privacy and security features. These days billion of users have sensitive digital information in form of private message, chats and much more. This information is at risk of being stolen by hackers and criminals. To protect this data, the company will be offering high level of security to the users. To offer even more privacy, WhatsApp will be rolling out this end-to-end encryption feature for chat backup to the general users.
WhatsApp vs Indian Government over new IT Rule:
Moreover, this feature will roll out at the time when WhatsApp itself is facing challenges from the Indian Government. The Instant messaging company is facing drift from the Indian Government over the new IT Rules. Additionally, WhatsApp has also challenged the rules in court. To access this new feature, one must update its WhatsApp for Android, iOS. This can be done via Google Play Store or Apple AppStore respectively. Users can also download new version of WhatsApp from WhatsApp com website for Android and iOS. Also Read: Indian Government vs WhatsApp controversy continues over new privacy policy