Earlier this month, Apple launched multiple new products at the March Peek Performance event, including the Apple iPhone SE 2022, Mac Studio, and more. Mac Studio and Mac Studio Display with latest M1 Ultra chipsets are one of the major attractions of the entire event. The all-new Mac Studio is a completely new start to the Mac PC, and this latest Mac Studio looks similar to the Mac Mini with a slightly bigger body. The Cupertino-based tech giant claims that the new Mac Studio packs more power inside than the Mac Mini. The tech giant also launched the Apple Mac Studio Display and iPhone SE 2022 models.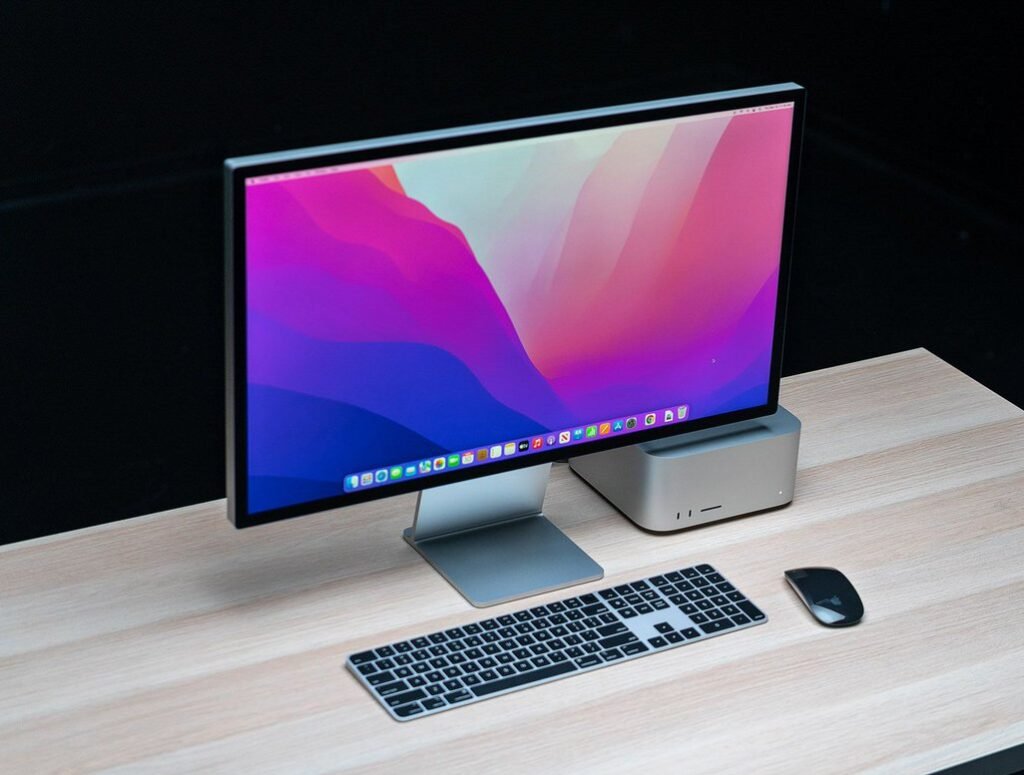 Apple Mac Studio: Price in India, Global market
The Cupertino based tech giant launched the all-new Mac Studio during the Peek Performance event in two different variants. Here, the base model of Apple Mac Studio comes with an M1 Max processor, and this variant of Mac Studio comes with a price tag of USD 1999, roughly Rs 151000. At the same time, the other variant of Apple Mac Studio features the M1 Ultra chipset. This variant of Apple Mac Studio comes with a price tag of USD 3999, which is roughly Rs 303700 in India.



In Australian and European markets, the Mac Studio M1 Max version starts at AUD 3099 and EUR 1999, respectively. While the Mac Studio with M1 Ultra version comes with a price tag of AUD 6099 and EUR 3999 in both Australian and European markets, respectively. Also Read – Microsoft Surface Laptop Studio launched, the most powerful Surface yet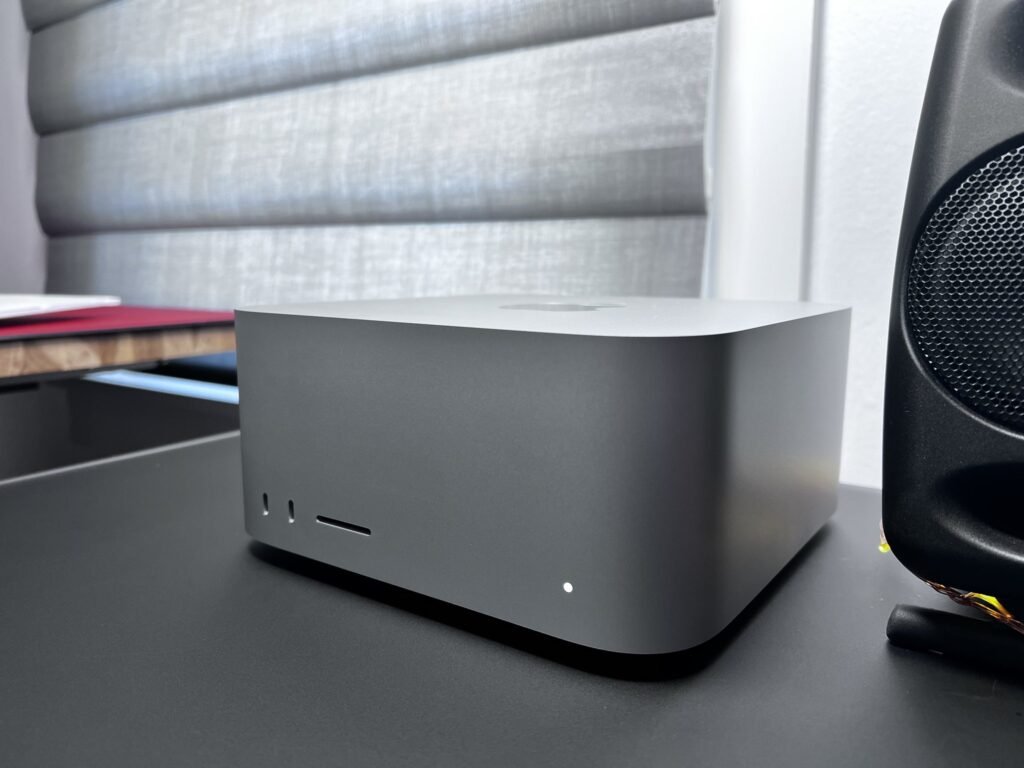 Later, the Cupertino-based tech giant also announced the Indian pricing for the Apple Mac Studio. In India, the Apple Mac Studio price starts at Rs 189900 for the variant featuring the M1 Max processor. At the same time, the other variant of Mac Studio with M1 Ultra processor comes with a price tag of Rs 389900. Keep in mind; the all-new Studio device is not for mainstream users. However, if you are a professional and looking for a powerful machine, Apple Studio device is your go-to device.
Apple Mac Studio Display: Price in India, Global market
The tech giant also launched the new Apple Studio Display device. This new Apple Studio Display device comes with a starting price of USD 1599. While in India, this Apple Studio Display is priced at Rs 159900 for the standard Glass variant. The company has launched another variant with nano-texture glass, and this variant of Apple Studio Display is priced at Rs 189900 in India.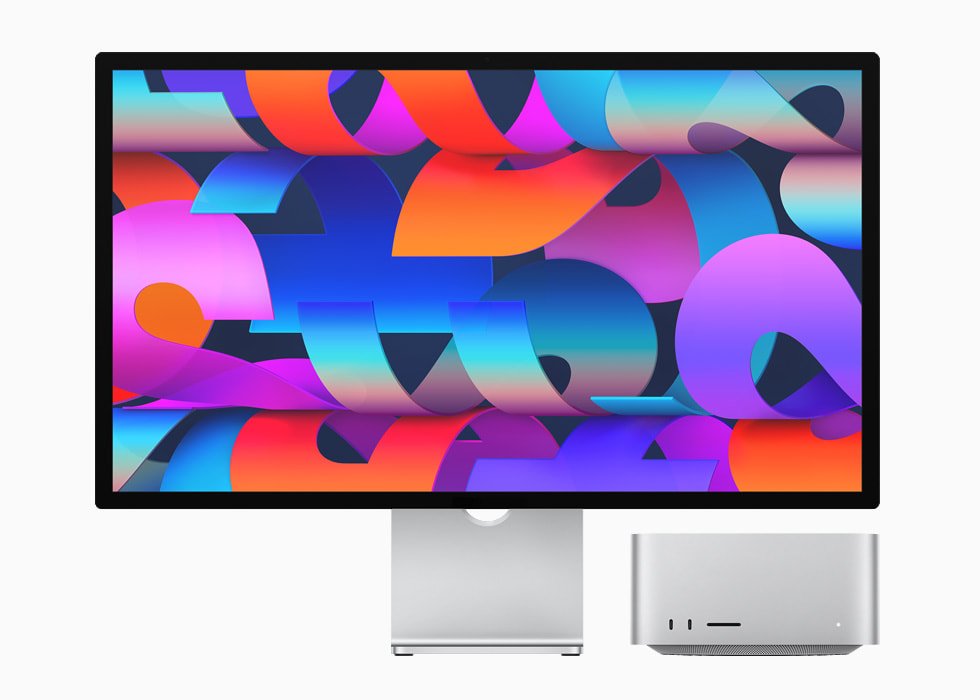 Apple Studio Display: Specifications
The all-new Studio Display comes as the latest device targeting professionals. The new Apple Studio Display sports a 27-inch 5K display. This Display is encased inside an aluminum frame. During the keynote event, Apple claims that this Display can reach a peak brightness of 600 nits. The Apple display gets P3 wide color gamut support.



Furthermore, it supports the company's TrueTone feature. This Studio Display also gets a 12-megapixel ultra-wide-angle camera which sits on the top of the 27 inch Display. The users will mainly use this camera for video conferencing. For audio, the Display features a three-mic array. Additionally, the Studio Display also comes with a powerful six-speaker system. This system consists of four woofers and two tweeters.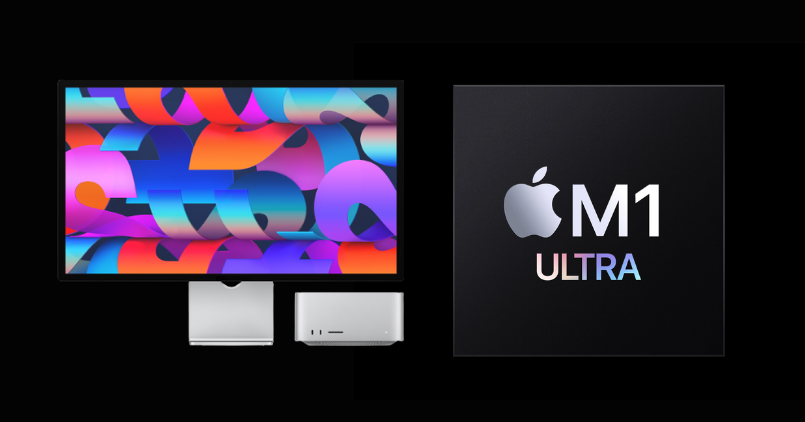 Under the hood, the Apple device gets an embedded A13 chip, and this chipset will help optimize performance with Apple's Mac desktops and laptops. In terms of connectivity, the Apple Studio Display sports three USB Type-C ports, a Thunderbolt 4 port that supports up to 96W passthrough charging. Furthermore, it gets features like Center Stage, spatial audio, and the "Hey Siri" voice command. Now, let's take a look at the Apple Mac Studio in detail. Based on this review, users can make their decision before buying the all-new Studio device.
Apple Mac Studio: In-depth Review
The all-new Apple Mac Studio comes as a desktop PC targeted at professional creators. The latest Mac device comes with either M1 Max or the brand-new M1 Ultra chipset. Apple confirms that the M1 Ultra chipset is essentially the two M1 Max chips during the keynote event. Both the M1 Max chips are connected via a low-latency interface.
New M1 Ultra chip on Mac Studio
Here, the amount of unified memory and the number of CPU and GPU cores is doubled. Apple claims that this chipset offers almost twice the performance of the M1 Max chip in certain scenarios. The Mac Studio with M1 Ultra chipset is mainly for the people who need a PC to handle heavy-duty tasks. These tasks include complex 3D scene rendering, animations, and intense coding across the numerous virtual machines.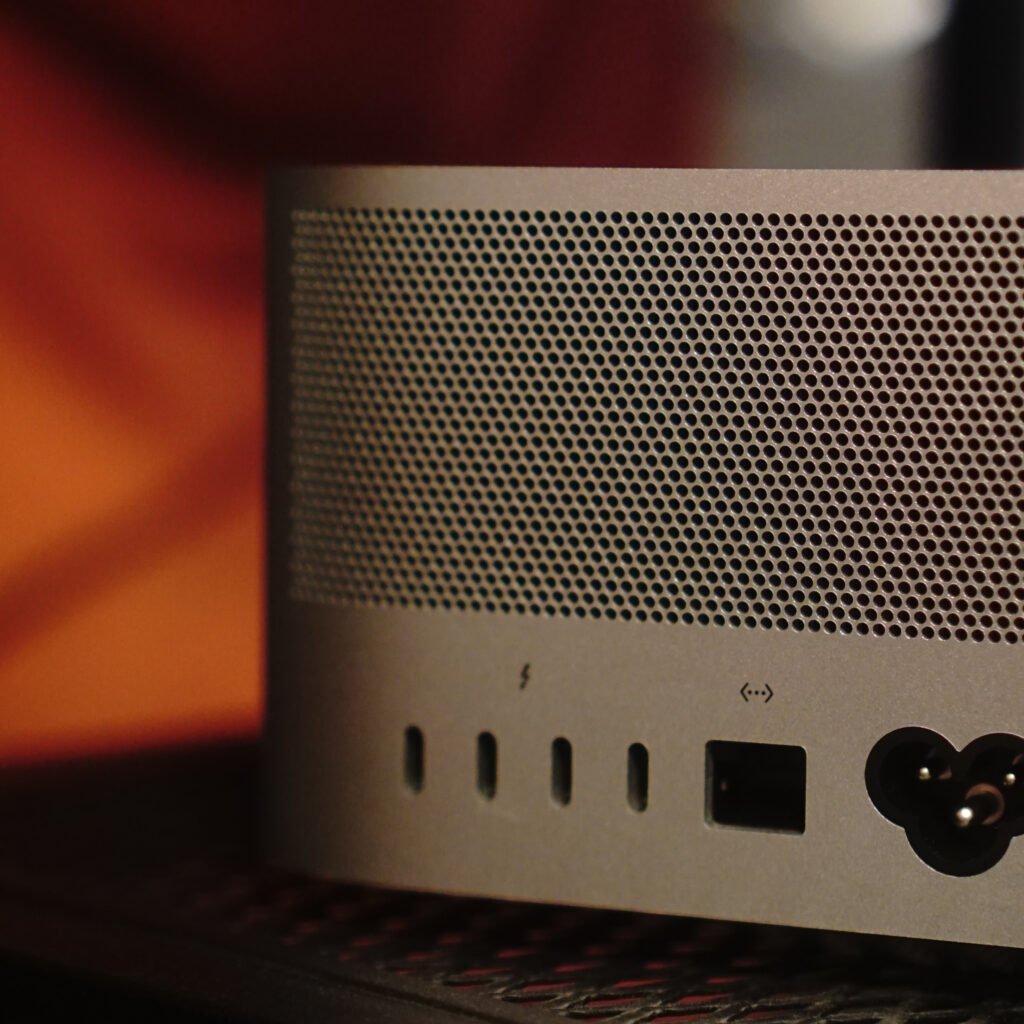 As far as looks go, the Apple Mac Studio is an impressively compact machine. However, it is slightly bigger and bulkier than the Mac Mini. It is one, and a half Mac Minis stacked on top of each other. With such a design, it is easy to place on the top of the table or behind the monitor. Its looks make it an excellent choice for home offices and studios. With its portable design, one can easily switch its locations. In our experience, this Studio device is a combination of compact design and powerful performance at a nice price point.
The excellence of Mac Studio
This Studio device is a go-to device for creative professionals, as we mentioned above. This time Apple is offering a good number of ports on the device, and the device also includes an all-important SD card reader in the front. This compact Studio device performs exceptionally well in our testing, and it easily handles 8K video editing by utilizing AI-powered photo editing tools like Adobe Photoshop and others. The thermal design of the Studio device and the power efficiency of the Apple M1 chip makes it a tempting device for professionals.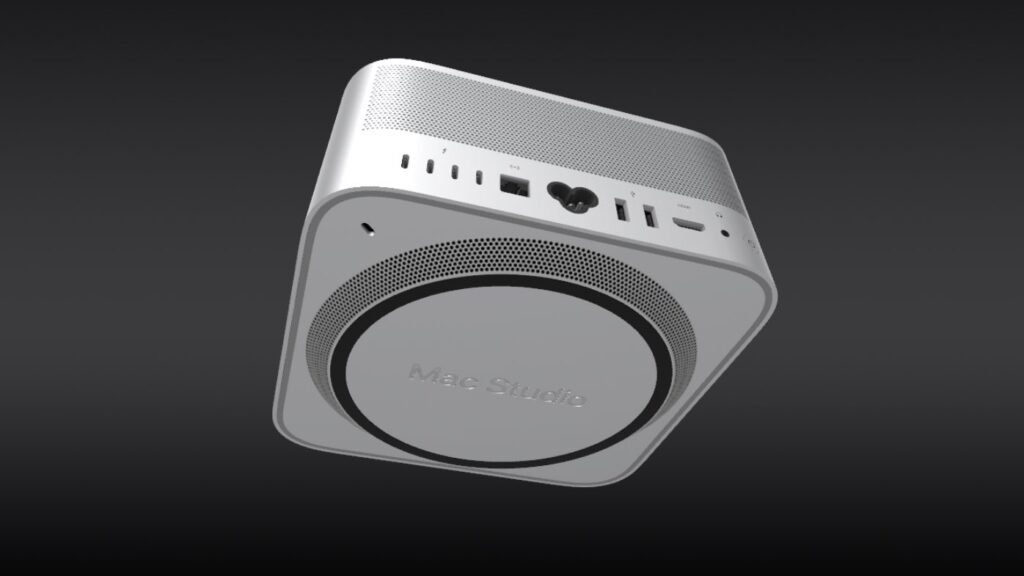 If you already own an Apple Mac Mini, you will like the design of the new Studio device. The all-new Mac Studio looks like a beefed-up version of the Mac Mini. The complete device is built up from a single aluminum extrusion. Furthermore, it gets a square footprint of 7.7-inch, and is 3.7-inch high. These dimensions make it an impressively compact computer. The size of this Studio device is remarkable considering the size of the other workstation desktop PCs.



For instance, the all-new Apple Mac Studio is even smaller than the Corsair One i300. This compact size is possible due to the presence of the M1 Max or M1 Ultra chip. The Apple M1 chipset includes a processor, a GPU, and unified memory. These components are packed inside a single unit that takes much less space than the separate components that power a traditional PC.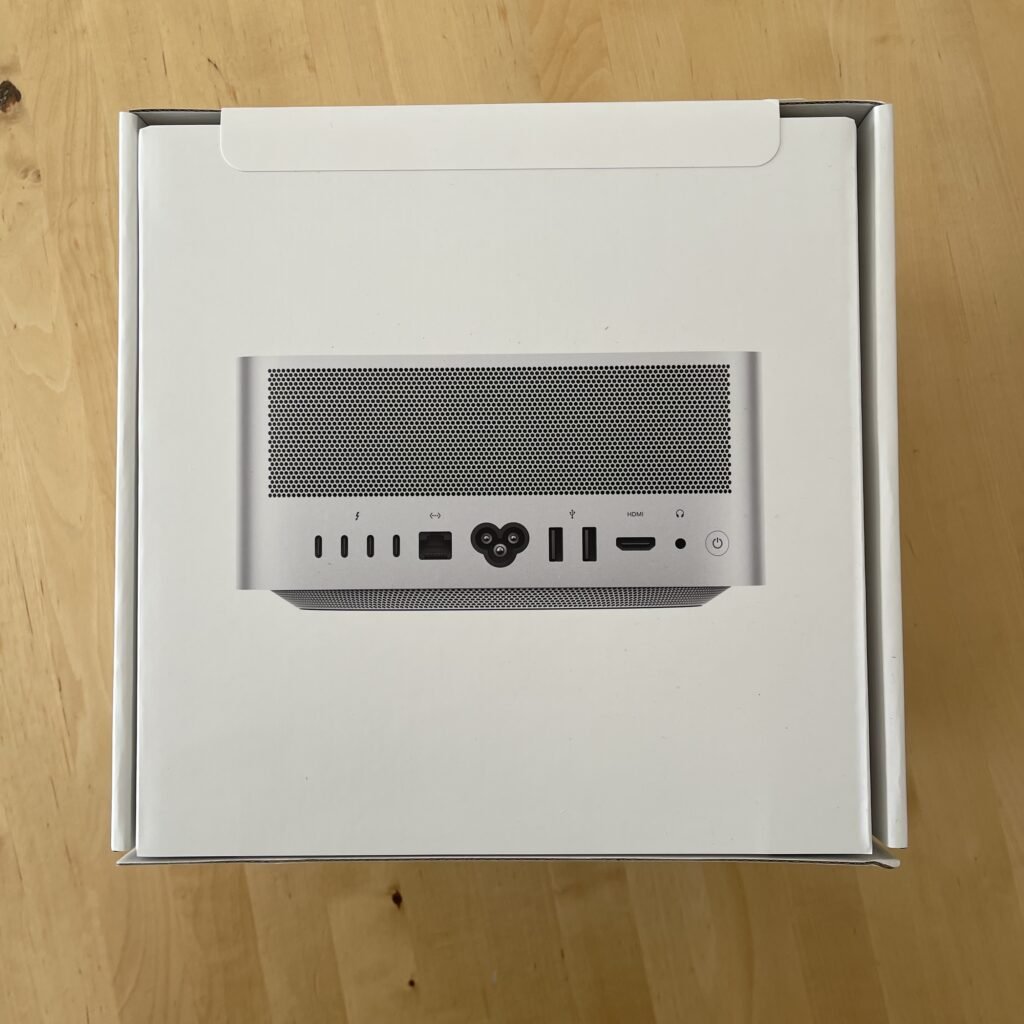 On the other hand, the M1 Ultra chip brings improvements performance-wise. There is no other PC in the market that can offer this level of performance in such a compact chassis. The Mac Studio will appeal to users who only have a little space to work with or like minimalist arrangements. Also Read – Apple Spring Event 2022: new iPhone SE, new iPad Air and much more
Dimension-wise, both the M1 Max and M1 Ultra powered Mac Studio gets the same dimensions of 9.5 x 19.7 x 19.7 cm. However, the Apple Studio with M1 Ultra feels noticeably heavier at 3.6kgs. At the same time, the Studio model with an M1 Max chipset weighs around 2.7kgs, which may be related to the M1 Ultra's need for a larger copper thermal module. At the same time, the M1 Max uses lighter aluminum heatsinks. With this weight and dimensions, the Mac Studio is extremely portable and easy to set up anywhere, especially compared to traditional desktop PCs.
Heat Dissipation in Apple Mac Studio:
All that power in such a compact area generates heat. So, for heat dissipation double-sided fans circulate air through the Mac Studio to keep things cool. Combining that with the M1 Max and M1 Ultra processors' power-saving design gives you a compact PC that can execute intense tasks without overheating.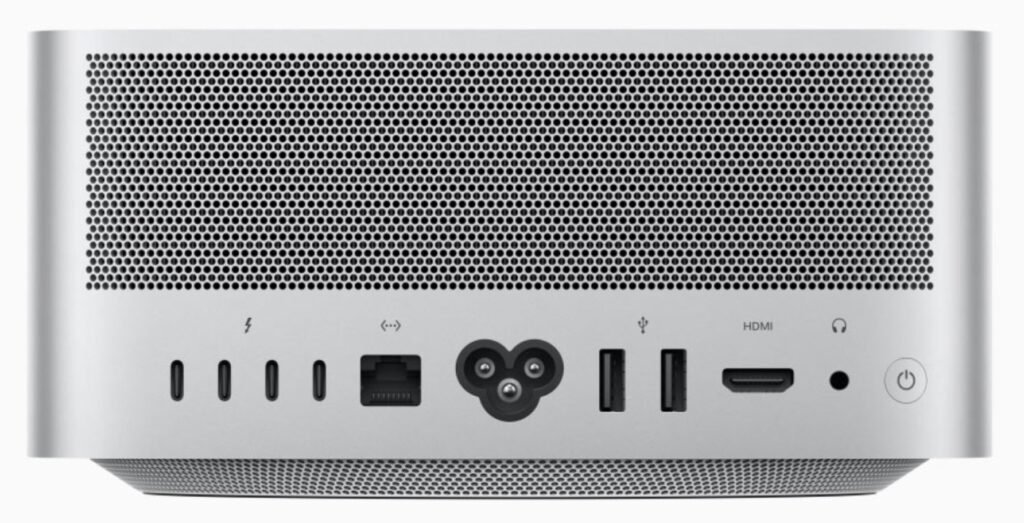 The Mac Studio also comes with a good range of connectivity options in terms of connectivity. These include four Thunderbolt 4 ports, a 10Gb Ethernet port, two USB-A ports. It also gets an HDMI port and audio jack on the back, plus Wi-Fi 6 and Bluetooth 5.0. Furthermore, there is an SD card slot at the front. It sits along with the Two USB Type-C ports. It is good to see that the tech giant continues to provide plenty of connectivity options with its professional-grade hardware.



The front-facing ports make it easy for users to plug-in devices. Furthermore, the power button is positioned on the back. Additionally, the power supply is also built into the Mac Studio, and there is no external power brick. In the M1 ultra model, users can plug in four Pro Display XDR monitors and a 4K TV.
No Monitor with Apple Mac Studio:
The all-new Mac Studio comes without any monitor. A Commonplace user will find it odd to buy this Apple product without a monitor or other peripheral. Apple claims that users can use their Studio device with their existing keyboard and mouse. However, if you don't already have those peripherals, you'll have to throw in the cost of additional accessories. Furthermore, there is no HDMI cable also. So, if you don't have one, you'll have to buy a very costly one.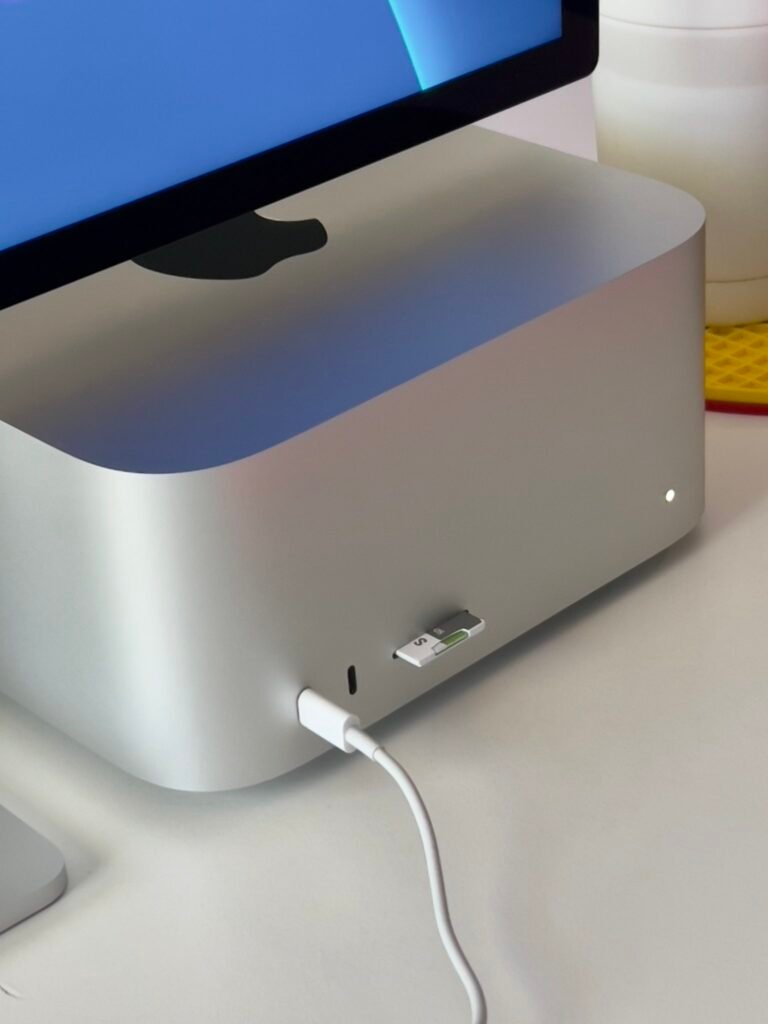 With the announcement of the latest Studio device, Apple threw some big claims. The Cupertino based tech giant claims that the new Apple Studio is 50% faster than the current MacBook Pro 13-inch model with an M1 chipset. Furthermore, Apple says that it offers 3.4 percent faster graphics than the most powerful new iMac.



Moreover, it is 80% faster than the Mac Pro with a 28-core Intel Xeon processor. Additionally, it can even support up to 18 streams of 8K ResPro video. These claims from the Cupertino tech giant refer to the capabilities of the latest Mac Studio device about the new M1 Ultra. Also Read – Apple Beats Studio Buds launched in US, AirPods for Android Devices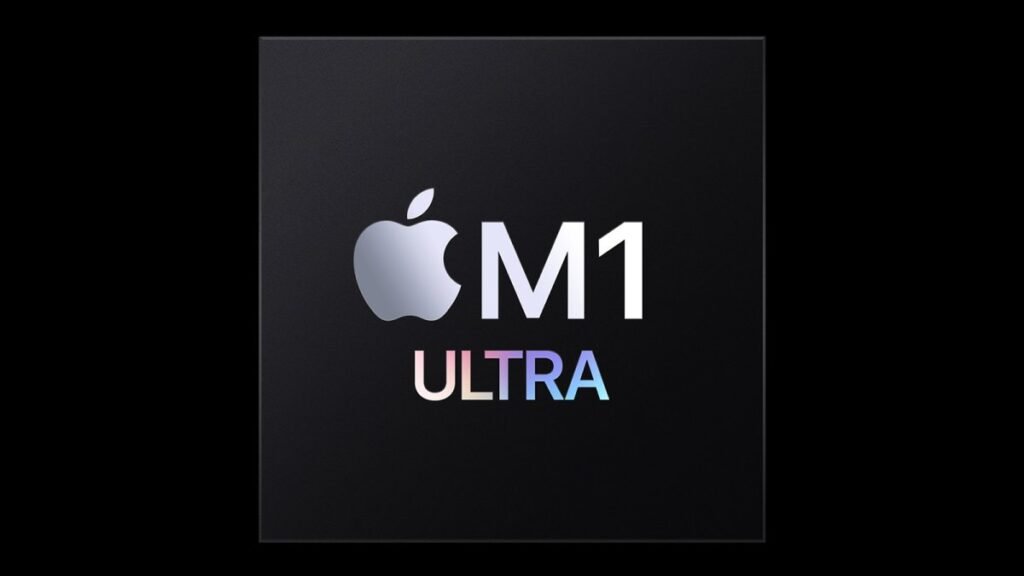 Apple M1 Ultra chip: Review
Before going into the detailed performance review, the Apple M Series M1 Ultra chip is one of the historical offerings. This M1 Ultra chip is essentially the two M1 Max chips. These chips are connected using a super-fast and low latency connection. The new MacBook Pro 14-inch and MacBook Pro 16-inch models debuted with the Apple M1 Max processor.



With M1 Ultra, Apple took a clever step to produce the M1 Ultra without altering the M1 Max chipset. It suggests that Apple can design chipsets with improved performance without affecting the previous design. Furthermore, Apple doesn't have to make the new chipset from scratch. Additionally, it will also avoid the sort of stock shortage.
The Apple Studio comes with both M1 Ultra and M1 chipset for performance. This machine is aimed towards creative professionals. With M1 Ultra, Apple has already shown how well they can perform for creative workloads. During the Apple Keynote event, the tech giant claims that this Apple Studio device is a formidable machine for video editing and intensive creative working.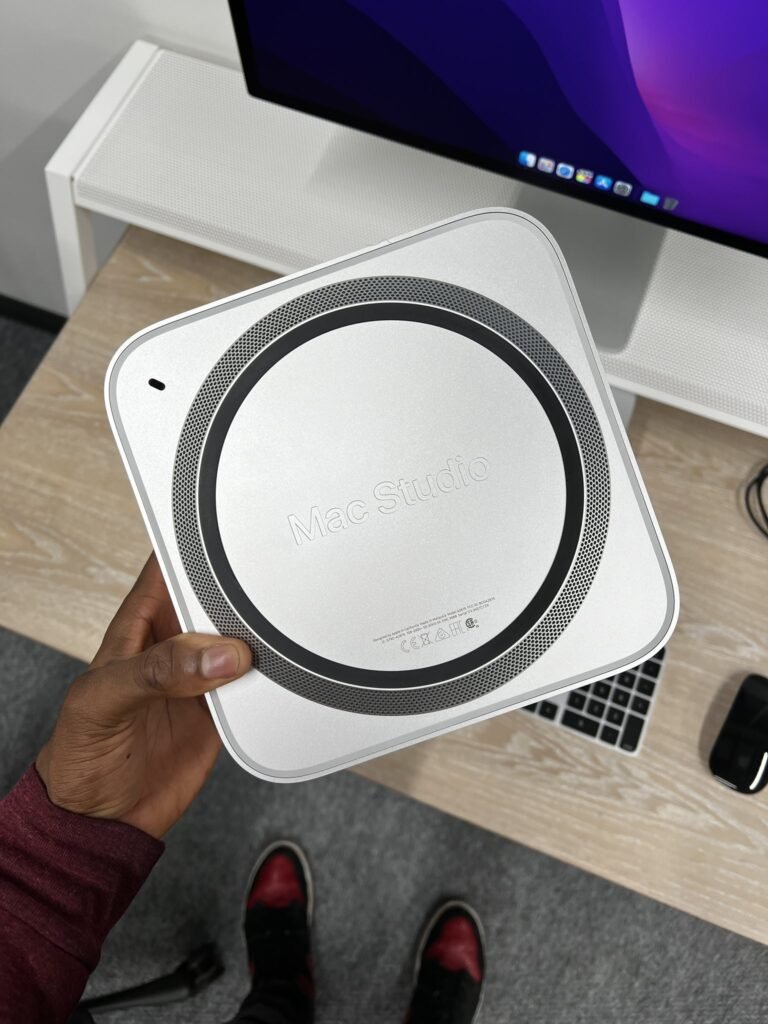 Video Editing Performance
In Video editing experience, the Studio device easily competes with, and in some cases outperforms, desktop PCs with discrete professional graphics cards. It has the graphics horsepower to process 18 streams of 8K video on the go (as we saw in Premiere Pro), allowing us to see, edit, and apply effects without waiting for anything to render. The smoothness of the film, even with many 8K components on-screen simultaneously, is incredible – the Mac Studio was pushing out 8 billion pixels per second at one point, and it handled it brilliantly.



While 8K video editing, especially with several 8K sources, is more intensive than most people require. It is interesting to see how far the Mac Studio can be pushed. This performance easily implies that this device will be a great performer for years to come. Such future-proofing helps justify the price of the device.
Why purchase the Apple Mac Studio?
This level of performance will also make a great difference in users' workflow. Creative professionals will be able to edit such high-resolution video on the go, rather than waiting for effects to load or render scenes before previewing, then re-render if you make any changes. Furthermore, users can probably discover that their working speed will considerably increase. Additionally, they can finish projects faster. Such performance will drive the Mac Studio to become more appealing for purchase.
Working on and editing complicated 3D scenarios and models is also a game-changer on the M1 Ultra-powered Apple Studio. The M1 Ultra's GPU can use this large quantity of super-fast memory. Furthermore, this Studio device was able to load a highly complex 3D environment that took up more RAM than most discrete professional PC GPUs.
The M1 Ultra's processing power is likewise deserving of praise. The Mac Studio excels at everything from swiftly compiling and testing code to running numerous simulated instances to test your apps on various devices. It also excels at leveraging powerful AI and machine learning in Photoshop. In the latter case, this is due to the Neural Engine, which has 32 cores in the M1 Ultra. Apple claims that this enables it to perform 22 trillion processes per second, which will aid in the speeding up of machine learning activities. It also comes with twice as many cores as the M1 Max.